Residents of Amsterdam laid out a heart of flowers in front of a Russian T-72 shot down in Ukraine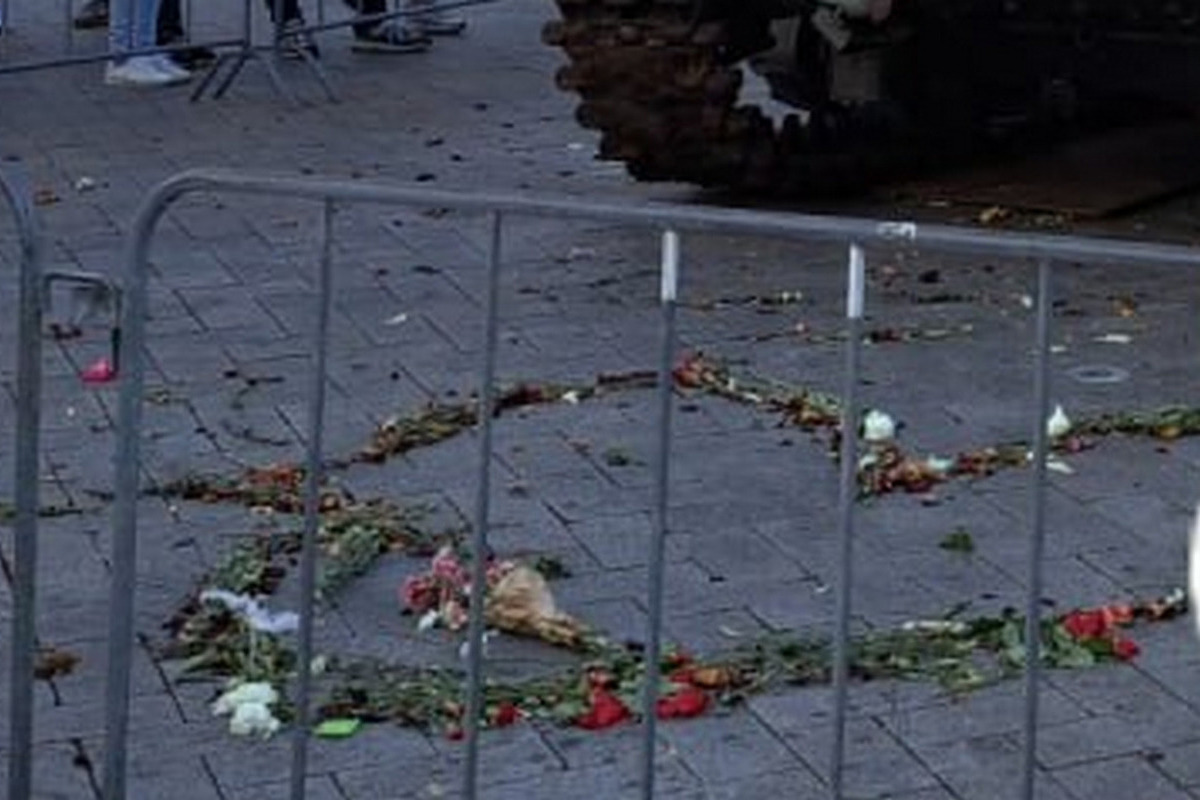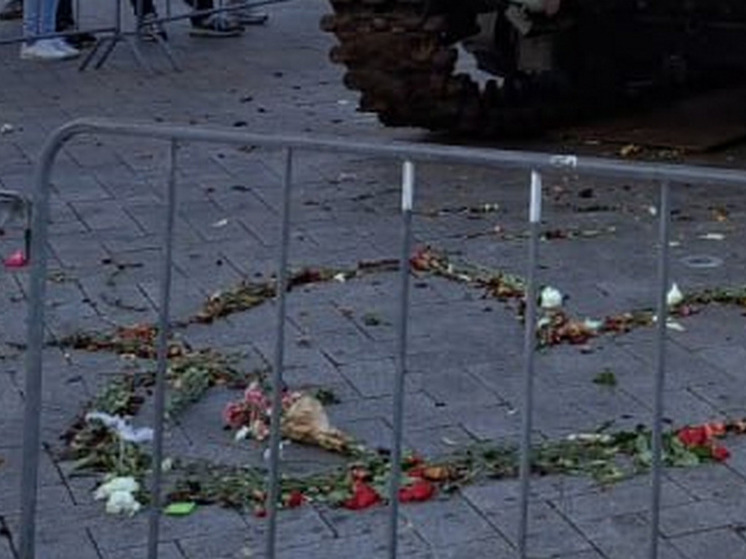 In Amsterdam, on the Leidseplein Square, in memory of the conflict in Ukraine, people decided to make an unusual gesture in front of a destroyed Russian T-72 tank. They laid out a heart outline made of flowers on the pavement in front of a burnt car, attracting the attention of passers-by and residents of the city, RIA Novosti reports. Several sunflowers were also placed in the barrel of the tank's cannon, giving this symbol even more significance.
This is not the first such action. At the end of March of this year, the tank was exhibited in front of the Freedom Museum in Groesbeck, and in February it was installed in the center of Berlin. Organizers originally hoped to host an event in support of Ukrainian troops, but their plans were thwarted by local residents. People began to bring flowers in protest against the supply of weapons to Ukraine.
Despite attempts by the police to remove the flowers brought by the protesters, people continued to express their support and honor the memory of the victims. This unusual and symbolic action has become a vivid example of civic activism and international solidarity aimed at drawing attention to the difficult situation in Ukraine and expressing support for those affected by the conflict.