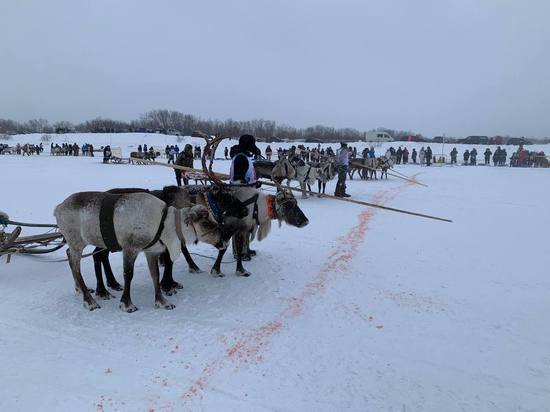 The traditional sports festival, which unites reindeer herders from different tundras, is being held in the region for the thirteenth time. Today, March 19, reindeer herders and plague workers from SPK "Kharp", SPK "Erv", SPK "Nenets community "Kanin", SPK "Izhemsky reindeer breeder and Co", family and tribal communities "Vy Tu", "Vark ", "Yamb to", "Yalumd" and "Opseda".
The program of the sports festival includes competitions in national sports - a triple national jump, throwing a tynzei on a trochee, throwing a tynzei for a distance, jumping over sleds, sports competitions in national sports. Also, a beautiful competition awaits the guests - a show of winter reindeer herding clothes.
29 men and 7 women will demonstrate their skills in reindeer sleigh races.