RBC learned about the plans of the network of sports stores Decathlon to sell business in Russia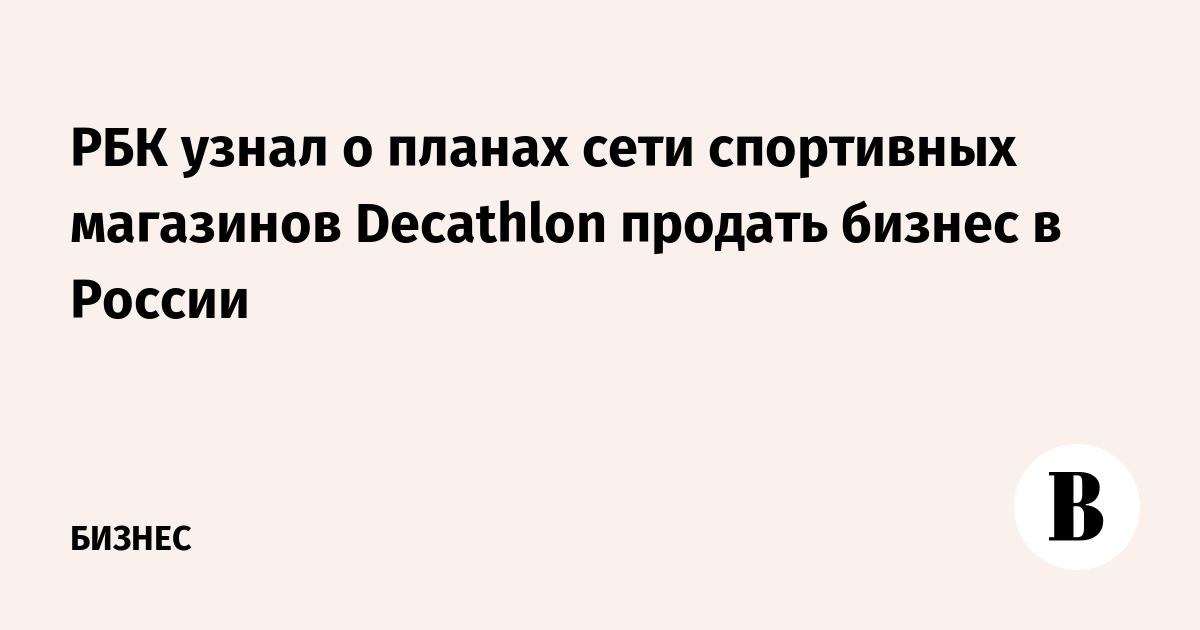 According to three interlocutors, the retailer intends to sell the entire business. Another source said that the company is ready to separately sell its real estate in the Russian Federation. Decathlon declined to comment.
The CEO of the analytical company INFOLine, Ivan Fedyakov, in a conversation with RBC, estimated Decathlon's business in Russia at 13-15 billion rubles. According to CORE.XP, a consulting firm, the company has at least 135,000 sq. m of commercial real estate in the country: 20 freestanding hypermarkets, as well as warehouses and offices.
In the Russian Federation, Decathlon has two legal entities - Oktoblu and Blue House. The first company is responsible for sales, lease agreements are drawn up for it, for the second - real estate owned by the company. In 2021, Oktoblu's revenue amounted to 28.6 billion rubles, net profit - 1.5 billion rubles. The revenue of Blue House for the same year was 948.6 million rubles, profit - 123.5 million rubles.
In the spring of 2022, there were 57 Decathlon stores in Russia, today their number has decreased to 28, follows from the data on the retailer's website. Against the backdrop of the start of Russia's special operation in Ukraine, a chain of stores suspended deliveries to the Russian Federation, and on June 27 closed all stores in the country "indefinitely". In August the company start sell stock balances through the Ozon marketplace.