Rare footage: in Primorye, a leopard fell into a camera trap with three kittens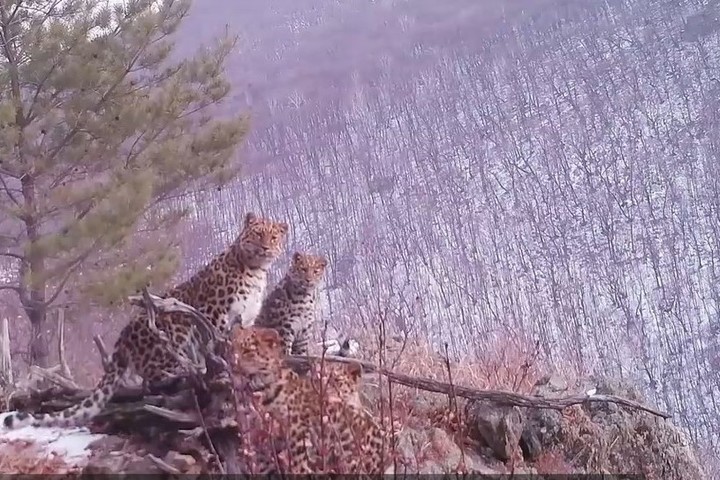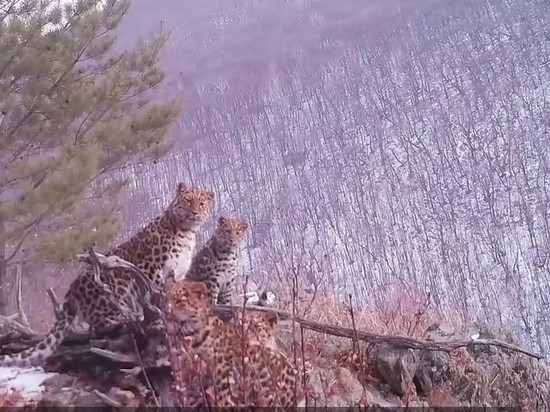 In the Primorsky Territory, a camera trap from the Land of the Leopard National Park took rare shots: the leopard's mother went to the ridge with three cubs at once.
These shots will be shown at an exhibition in Paris, where they will talk about the successes in preserving the nature of Primorye. This is stated in Telegram channel specially protected area.
The footage shows how the female notices something that is off-screen and goes to investigate, and three kittens are watching the mother. Video recording of leopard cubs is rare. The babies of the Red Book cat are less likely to fall into the lenses of camera traps due to the caution of their mothers. And here there are three.
The screening will take place at the National Museum of Natural History's feline exhibition.