Protesters at the White House demanded peace in Ukraine from the US President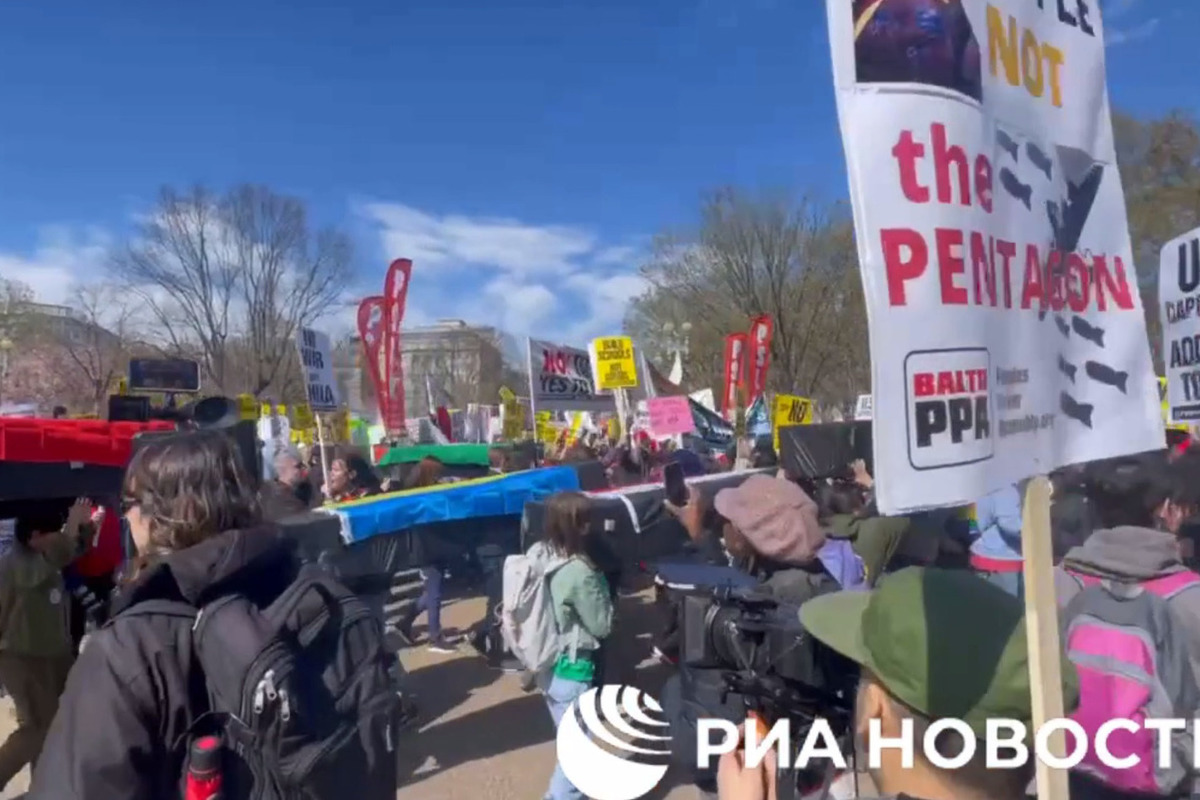 Several hundred people came to the rally at the White House, dedicated to the 20th anniversary of the US military invasion of Iraq. This is reported by RIA Novosti.
Among the demands of the protesters is the abolition of NATO and an end to the long-standing policy of US sanctions, as well as an end to the shipment of weapons to Ukraine. The slogans used at the action were "Fund the needs of the people, not the military machine", and "Peace in Ukraine - say NO to the endless US wars". The protesters also tried to draw attention to the inadmissibility of confrontation with Russia and China.
Several coffins wrapped in national flags were brought to the rally to commemorate the victims of the aggressive US foreign policy. After the rally at the White House, protesters marched in a column with flags and banners to a complex of government buildings in eastern Washington. The action was peaceful, there were no detainees.
On March 20, 2003, the United States invaded Iraq without permission from the UN Security Council. The pretext was the search for weapons of mass destruction. In December 2006, Iraqi President Saddam Hussein was overthrown and executed. At the same time, no traces of weapons of mass destruction were found.