Production of raw materials for crab sticks almost tripled over the year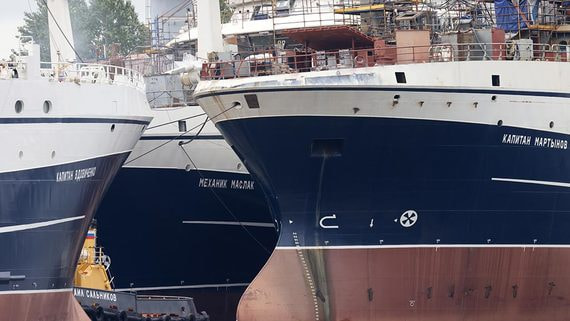 By mid-November 2022, Russia had produced more than 24,000 tons of surimi, a raw material from pollock, which is used for the production of fish products, primarily crab sticks. This was reported to Vedomosti by the President of the Association of pollock miners (ADM) Alexei Buglak. This, according to him, is about 4 times higher than the figures for the same period last year: then about 6,000 tons of surimi were produced. In total, 8,400 tons of this product were produced in 2021, while the forecast for this year is about 28,000 tons. Representatives of the Fish Union and the All-Russian Association of Fisheries Enterprises, Entrepreneurs and Exporters (VARPE) cite the same figures.
Experts explain the growth in surimi production by an increase in the number of fish processing trawlers. Until last year, such raw materials were not produced in Russia, said German Zverev, president of VARPE. But in 2021, as follows from the reports of the Federal Agency for Fishery, enterprises built under the first stage of investment quotas started operating in the country. In exchange for their allocation, the winners of the auctions had to build fish processing plants and renew the fishing fleet. In particular, last year the Gidrostroy group of companies opened the Kuril Rybak complex on Shikotan Island, and the Russian Fishery Company (RRPC) launched a large freezing fishing trawler Vladimir Limanov near Petropavlovsk-Kamchatsky.