Plenty of sun and enough oil - Kommersant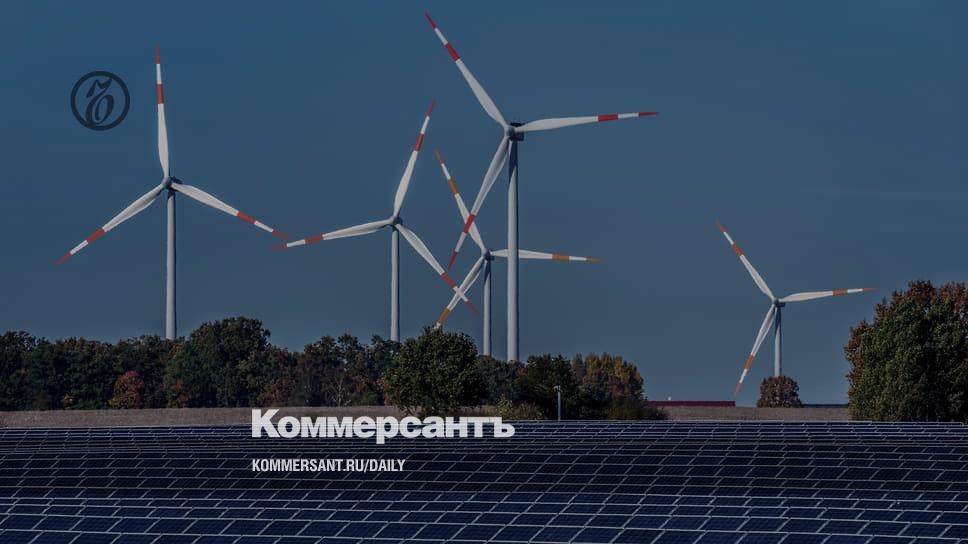 Global investments in solar energy in 2023 may amount to more than $380 billion and for the first time exceed capital investments in oil production, follows from the report of the International Energy Agency (IEA). Analysts record and support the expansion of investment in renewable energy, but no longer call for a reduction in investment in fossil fuel production. As the report emphasizes, in fact, in order to maintain energy security, the authorities of developed countries have to constantly balance between achieving long-term and short-term goals, increasing support for green energy without failing investments in traditional ones.
The energy crisis provoked by the Russian military operation in Ukraine, which has accelerated the energy transition, has led to a sharp increase in investments in green energy, follows from a new IEA report. Additional impetus to the growth of investment in the industry was given by other events - from the adoption of the "law to reduce inflation" in the United States to the approval of common rules for the EU countries in the framework of the "Fit for 55 in 2030" climate program (see "Kommersant" dated April 26) .
According to IEA forecasts, in general, investments in energy in 2023 will grow by 7.7%, to $2.8 trillion. More than $1.7 trillion of them will be directed to clean energy (including renewable energy and nuclear), a little more than $1 trillion - to the oil and gas industry (in 2017, investment flows were correlated as 1:1). According to analysts' calculations, capex increased by 24% and 15% respectively compared to 2021, and 90% of investments in clean energy (90%) are made by developed countries and China.
In particular, in 2023, investments in solar energy (forecast - $ 382 billion) for the first time will exceed investments in oil production (forecast - $ 371 billion). For comparison: ten years ago, investments amounted to $127 billion and $636 billion, respectively. Recall that since last year, IEA analysts, within the framework of the climate agenda, have been actively urging not to invest in oil, which caused dissatisfaction with other specialized organizations, including OPEC. In the new report, there are no such calls, and not only in relation to oil, but also to other types of fossil fuels: in fact, the IEA admits that in the short and medium term, while dependence on oil and gas remains serious (the agency believes that their use will reach a peak in the next decade and only after that it will decline), the reduction of investments in the industry poses serious risks for the authorities of developed countries. In particular, in the current transition period, the energy crisis has already led, among other things, to an increase in the use of coal - investment in the coal industry is already well above the pre-pandemic level and is expected to grow by another 10% in 2023. And although now fuel costs, as emphasized by the IEA, are significantly higher than those needed to achieve carbon neutrality by 2030, their current pace of energy transition does not allow them to be reduced.