Pentagon accuses Turkey of direct threat to US military in Syria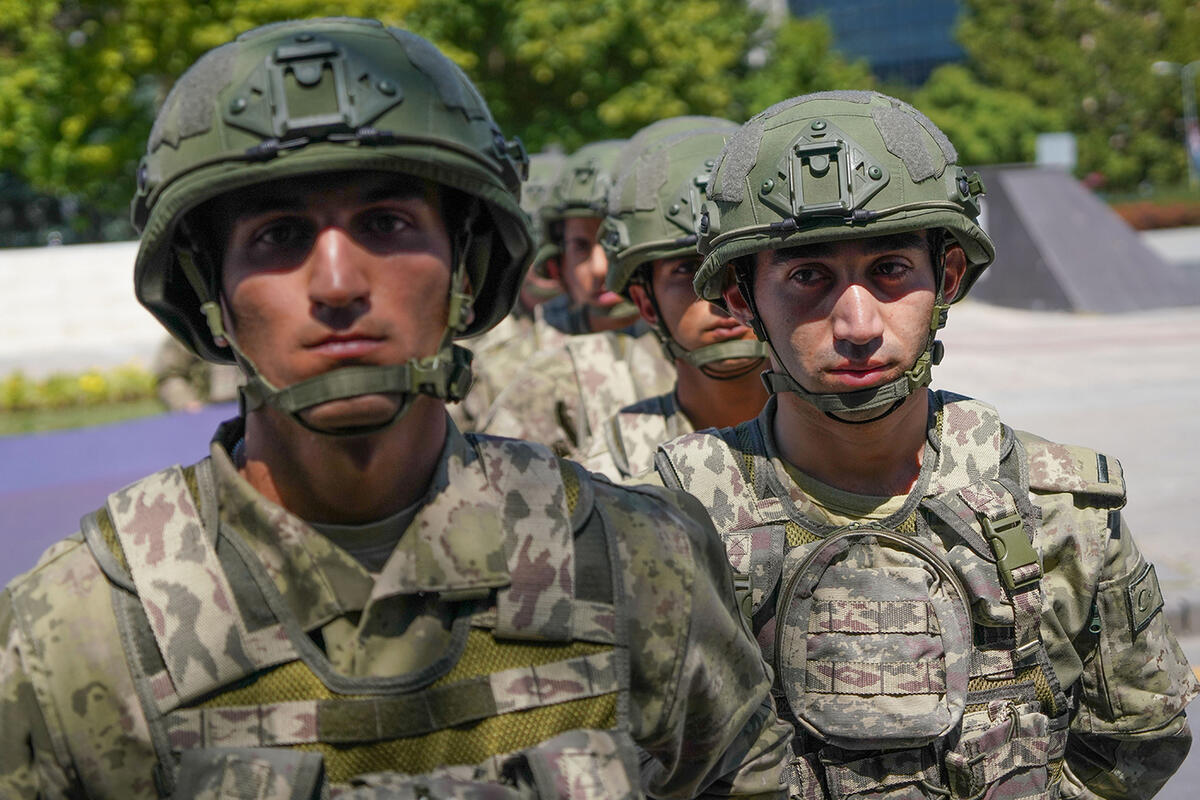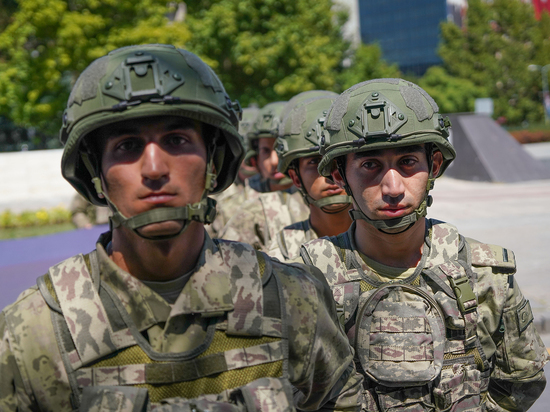 The US said US troops were under a "direct threat" after Turkish airstrikes on Syrian territory. The Pentagon indirectly blamed Ankara for endangering US forces based in Syria after Turkish strikes on bases used by US troops and US-backed Kurdish fighters.
"Recent air strikes in Syria have directly threatened the safety of American personnel who are working in Syria with local partners to defeat ISIS (ISIS, the Islamic State is a terrorist organization banned in Russia. – "MK") and the retention of more than 10,000 detained ISIS members," - says Pentagon spokesman Pat Ryder late Wednesday night.
The U.S. military acknowledged on Tuesday that a drone strike in Turkey's latest military operation against Kurdish militants in Syria came close to a base used by the Americans, Al Arabiya reported. But the strike did not endanger the lives of any US personnel, as US officials initially said.
However, Washington's assessment of the situation changed on Wednesday, when the US Central Command (CENTCOM) said that Turkish air strikes put US troops at "risk."
On Wednesday, an unnamed Pentagon official told VOA that the US military was within 300 meters of a base in Al-Hasakah in northeast Syria.
The situation was discussed during a morning telephone conversation between the chairman of the Joint Chiefs of Staff, General Mark Milli, and his Turkish counterpart. The Pentagon's transcript of the conversation says the two generals discussed "several issues of mutual strategic interest" and that Turkey is "a key ally of NATO." There was no specific mention of strikes in Syria, although sources familiar with the talks say that was the main topic of their discussion.
The Pentagon said it was "deeply concerned" about the escalation in northern Syria, Iraq and Turkey, according to a US military spokesman Wednesday night.
"This escalation threatens the decades-long progress of the Global Coalition to Defeat ISIS aimed at degrading and defeating ISIS," - Ryder says. US officials, including President Joe Biden, have previously accused Ankara and President Recep Tayyip Erdogan of undermining the fight against ISIS through military campaigns against the US-backed Kurds.
Turkey has been furious with Washington in recent years as the US has partnered with the Syrian Democratic Forces to fight ISIS in Syria and Iraq.
Turkish forces have also recently bombed Kurdish targets in Iraq, explaining the attacks as a necessary response to the November 13 bombing in Istanbul. Turkey blamed Kurdish militants for the attack.
On Sunday, Turkey said it had destroyed 89 Kurdish targets in Syria and Iraq.
The Pentagon said Turkey's uncoordinated military action threatened Iraq's sovereignty, clearly referring to Turkish air strikes on Iraq.
"Immediate de-escalation is needed to focus on the mission to defeat ISIS and ensure the safety and security of personnel on the ground involved in the mission to defeat ISIS," - says a Pentagon spokesman, adding that the US recognizes Ankara's concerns about its security, but Washington is concerned about "a deliberate attack on civilian infrastructure."
Reports indicated that Turkish air strikes had destroyed a hospital, electricity grid and grain storage facilities in Syria. But new hostilities could begin in the coming days, as Turkish Erdogan promised to continue the ground operation against Kurdish militants.
Meanwhile, the US is calling on all parties to de-escalate to prevent further violence between two key US allies.
Seth Frantzman, a Middle East security analyst and author of Drone Wars, said Turkey is trying to remove US troops from Syria. "Ankara's ultimate goal - get rid of the US in Syria so it can sign a deal with the Syrian regime and work with Russia and Iran to control Syria." - he tweeted.
For his part, expert Aaron Stein said there was "internal tension" between the US and Turkey over Syria "from the very beginning." According to him, Turkish drones used in Syria have long been near the American troops, who were not given clear instructions on what to do in this case.
And US Senator Bob Menendez, chairman of the Senate Foreign Relations Committee, said Turkish attacks have killed civilians and destroyed critical civilian infrastructure, undermining the fight against ISIS. "This is not the action of an ally," - wrote the Democratic Senator on Twitter.