Pensions of non-working pensioners will be indexed by 4.8% from January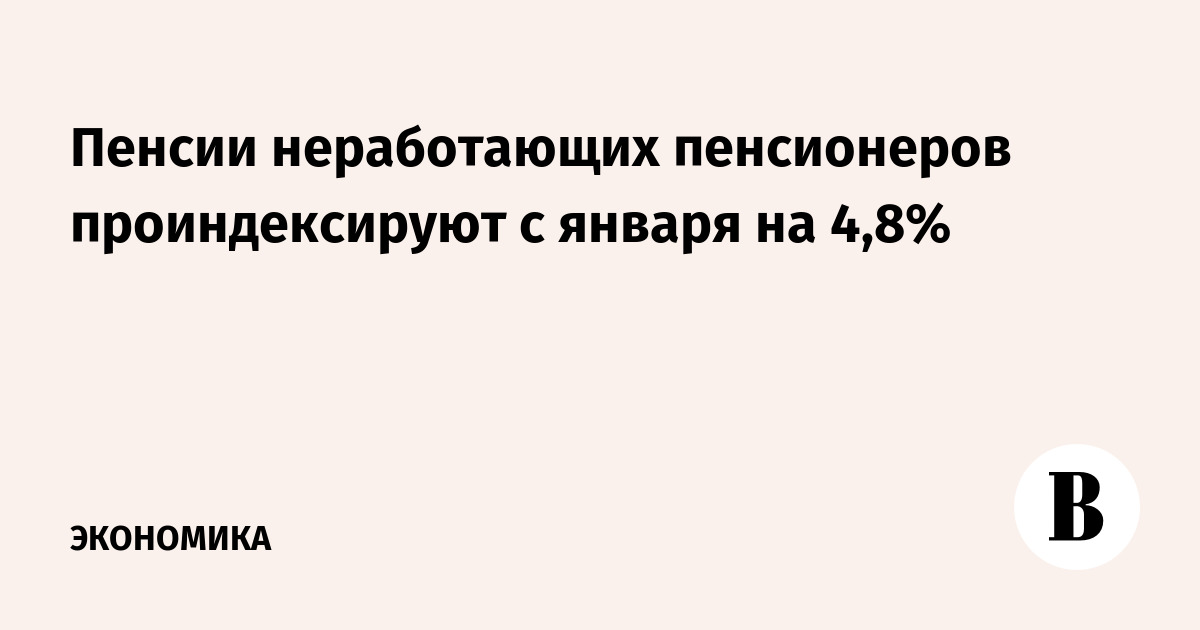 Indexation of pensions for non-working pensioners from January 1 will be 4.8%, said the Minister of Labor and Social Protection Anton Kotyakov during the "parliamentary dialogue" in the Federation Council.
"According to the results of the two-stage indexation, which is now provided for by the current legislation, the total increase in pensions in relation to January 1, 2022 will be 15.3%, if we compare pensions as of January 1, 2022 and January 1, 2023," noted Kotyakov (quote by Interfax).
Since January 1 of this year, insurance pensions have already been indexed by 8.6%, from January 1 next year, indexation will be 4.8%. At the end of May, Russian President Vladimir Putin announced on increasing pensions for non-working pensioners, the minimum wage (SMIC) and the subsistence minimum by 10%.
Earlier this year, the authorities further indexed pensions by 8.6%. Since January 1 this year, pensions have been increased by 5.9%, but against the backdrop of rising inflation to a record 8.39% in six years, Putin ordered additional indexation.
Subscribe on "Vedomosti" in Telegram and stay up to date with the main news of the economy and business