No tax on future deposits - Kommersant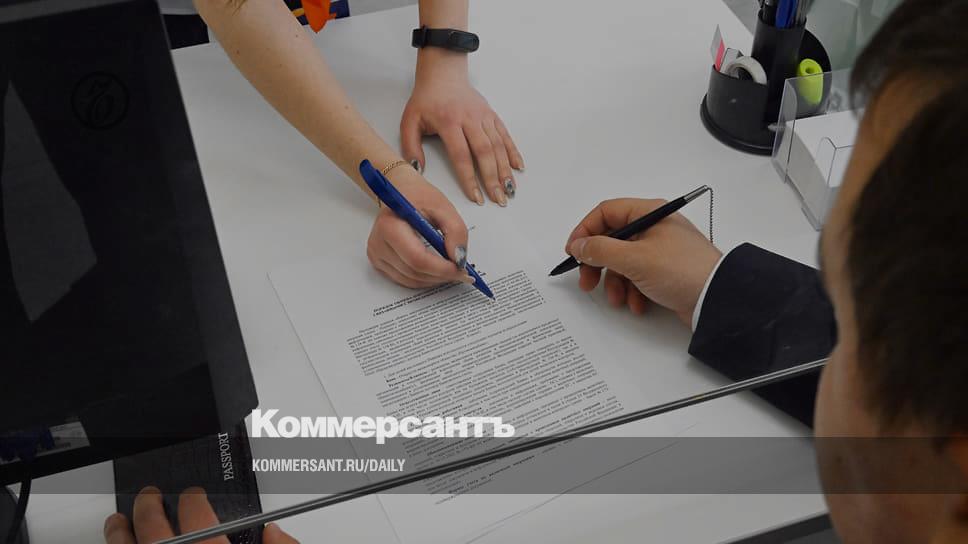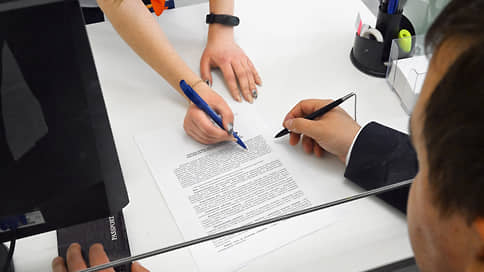 Irrevocable deposits, the need for which is written in the financial market development strategy, are proposed to be exempt from taxation. Such a move will become an additional incentive for the development of this instrument, but the main role will be played by the difference in the profitability of irrevocable deposits and ordinary ones. However, the reverse side of the benefits for long-term deposits is the shortfall in budget revenues.
On May 25, Anatoly Aksakov, head of the Duma's financial committee, proposed to exempt long-term irrevocable deposits from taxation (personal income tax 13%). "Irrevocable deposits should be associated with the abolition of income tax," he explained. "If the deposit is revocable, then income tax is levied. If a long-term deposit, well, say, three years or more, you need to abolish the tax." Thus, in his opinion, it is possible to stimulate the formation of long deposits.
The idea of ​​irrevocable deposits has long been promoted by bankers. The last time this topic arose last fall, when the Ministry of Finance and the Central Bank wrote it down in the strategy for the development of the financial market of the Russian Federation until 2030. According to the document, another measure to stimulate long-term savings of the population will be "the introduction of the institution of irrevocable deposits with the establishment of an increased amount of protection for them in the insurance system."
However, so far such contributions have not been established in the legislation and there are quite a few different opinions on how they can be implemented. In particular, the Bank of Russia at the end of last year reported that it was considering various options - for example, to set the maximum allowable withdrawal amount or to force customers to pay a penalty to a credit institution in case of early withdrawal of funds from such deposits.
As Aleksey Voylukov, vice-president of the Association of Banks of Russia, explained to Kommersant, in order to introduce irrevocable deposits, it is first necessary to change the Civil Code, which guarantees citizens a refund on demand.
"It is necessary to think over exactly how irrevocable deposits should work, perhaps it makes sense to introduce some period during which the deposit cannot be withdrawn, for example, five years, it can also be prescribed that interest on such a deposit can be taken, but the body of the deposit itself cannot be" , he argues. At the same time, he draws attention to the fact that when the discussion of the topic of irrevocable deposits resumed, ideas immediately arose that it was necessary to determine the cases when a citizen could withdraw his money ahead of schedule from such a deposit - illness, dismissal, etc. "But if such prescribe conditions, these deposits will not work, banks need a predictable liability, "he is sure.
The key question is to what extent irrevocable deposits are of interest to banks today. Today, according to ACRA CEO Mikhail Sukhov, when nominal rates fall in the medium term, banks would not give any noticeable "irrevocability premium". "Banks' interest may grow in 1.5–2 years, when market rates stabilize and real competition for long-term liabilities begins," he said. At the same time, the terms of taxation will play a certain role for the population, but only in comparison with the terms of taxation of standard deposits and IIA, concludes Mr. Sukhov. Ivan Uklein, director of banking ratings at Expert RA, notes that if the rates do not differ from ordinary deposits by a radical benefit, then there will be more likely to be a flow to them from existing deposits. "It is unprofitable for banks to offer rates on irrevocable deposits with a spread of 2-3 percentage points above ordinary deposits during periods of relative economic stability," he clarifies. A slight increase in the rate (by 0.5-1 percentage points) will not create incentives for long-term savings, so other incentives are being sought, for example, to exempt them from taxes.
Alexey Moiseev, Deputy Minister of Finance, March 1, 2023: "So far we have no progress, although this idea (the introduction of irrevocable deposits.— "b") we periodically try to resume, but without much hope for its implementation.
In turn, the managing director of the NKR rating agency, Stanislav Volkov, draws attention to the fact that the abolition of personal income tax on irrevocable deposits will allow large depositors (with deposits significantly higher than the non-taxable 1 million rubles) to receive a yield of about 1 percentage point higher than on ordinary deposits. This benefit, in his opinion, will allow banks to attract significant amounts for such deposits. "However, financial losses with such a decision will be borne by the budget," the expert concludes.
Long liabilities will be put into law


The State Duma adopted in the first reading a bill providing for the launch of a new long-term savings program for citizens on a voluntary basis. To do this, it will be necessary to conclude an appropriate agreement with a non-state pension fund and transfer pension savings for these purposes. Their return to the formation of a funded pension is not provided.
For three years, citizens who signed a long-term savings agreement in the period 2024–2026 and paid contributions under a long-term savings agreement in the amount of at least 2,000 rubles will receive state support through co-financing. With income up to 80 thousand rubles - 1 rub. co-financing for 1 rub. contributions; with income (according to the Federal Tax Service for the past calendar year) from 80 to 150 thousand rubles. - 1 rub. co-financing for 2 rubles. contributions. Participants of the system will be able to issue an annual tax deduction of up to 52 thousand rubles.
Savings can be used as additional income after 15 years of participation in the program or at age 55 for women and 60 for men. Funds can be withdrawn at any time, but with a loss of income.