New US Ambassador Lynn Tracy arrives in Russia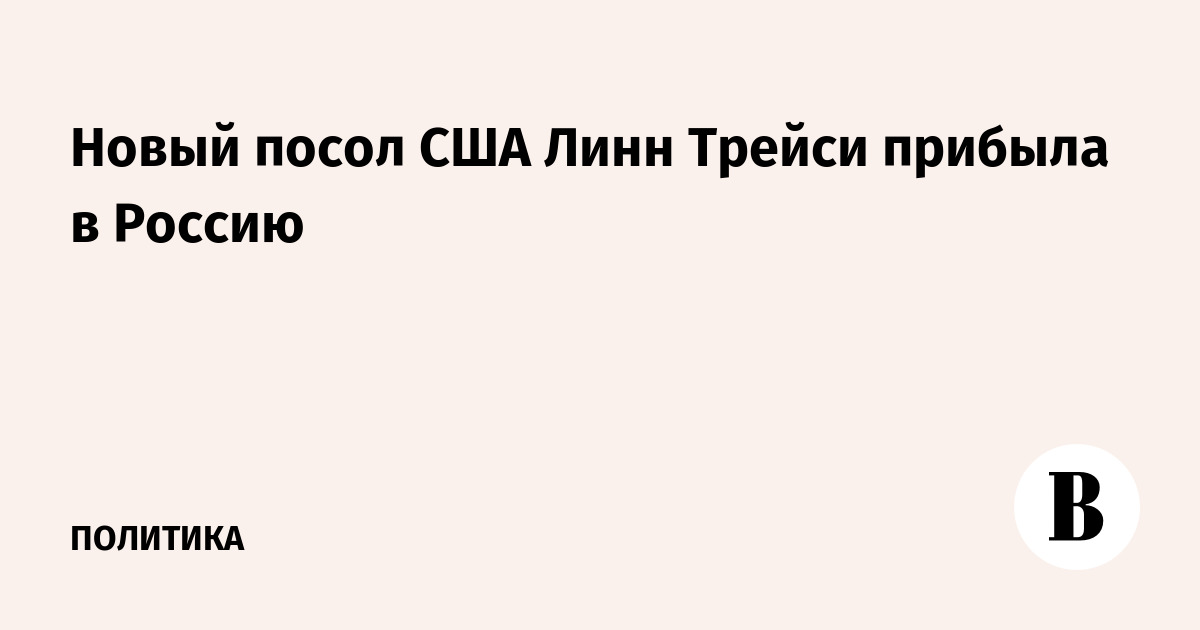 New US Ambassador Lynn Tracy arrives in Moscow reported the American diplomatic mission tonight in its Telegram channel.
Welcome back to Russia, Ambassador Tracy!
Tracy worked in Russia in 2014-2017 as Deputy Ambassador to Moscow, and also served as Senior Adviser on Russian Affairs at the State Department. In 2019, Tracy was appointed US Ambassador to Yerevan. She has also served in US diplomatic missions in Pakistan, Kazakhstan, Afghanistan, Turkmenistan, and Kyrgyzstan. Tracy, an Ohio native, received her BA in Sovietology from the University of Georgia and her Juris Doctor from the University of Akron.
Since 2019, John Sullivan has been the US Ambassador to Moscow. He ended his job early in September due to cancer that his wife, Grace Rodriguez, was battling. She died the day after Sullivan's resignation was announced. The former ambassador emphasized that the early termination of his powers had nothing to do with the Russian special operation or the policies of the Biden administration.