"My ideal school": the best children's projects are determined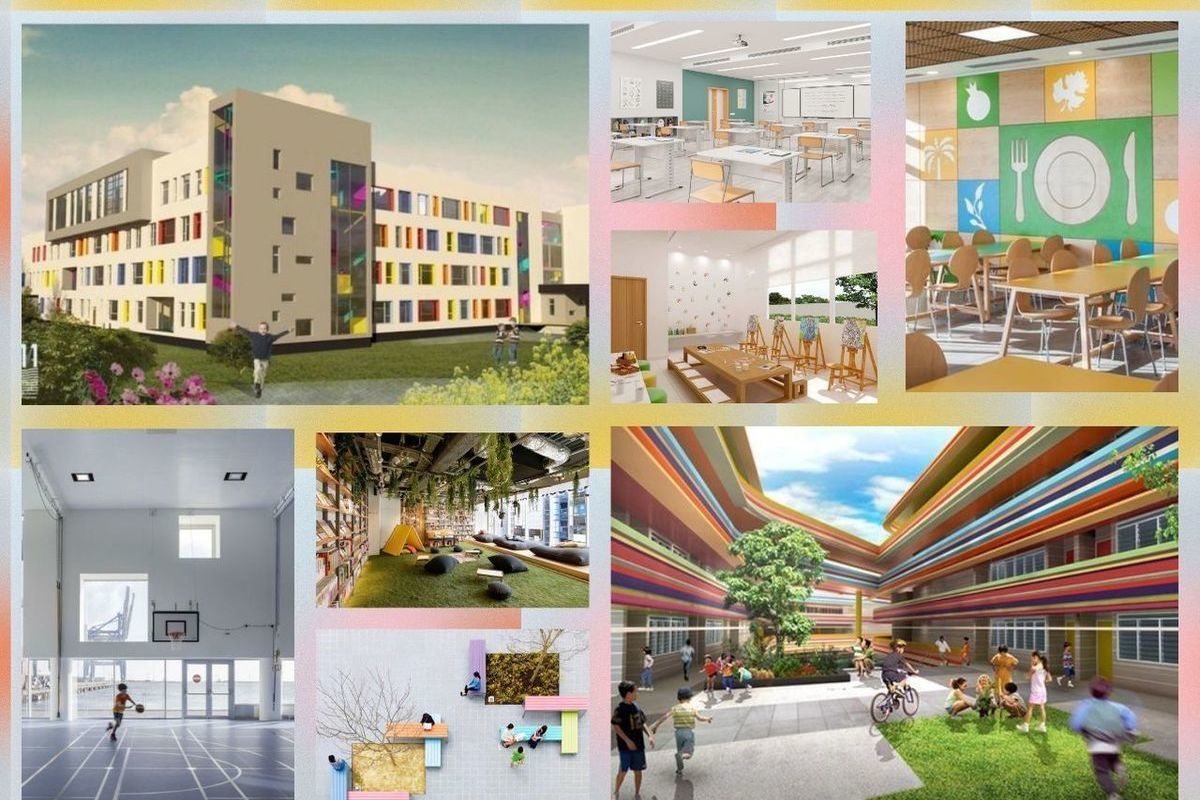 Schoolchildren from all over the country shared their ideas of what an ideal school should look like
This year, under the federal project for the overhaul of schools, initiated by the United Russia party together with the Ministry of Education of the Russian Federation, work has already been completed in 1,100 buildings of educational institutions in 75 regions of the country. On Thursday, November 24, at the site of Moskovsky Komsomolets, the interim results of a large-scale social project were summed up by the Minister of Education of Russia Sergey Kravtsov, Secretary of the General Council of the United Russia party Andrey Anatolievich Turchak and other experts. One of the main features of the five-year program was the close participation of teachers, parents, and, most importantly, schoolchildren. "MK" held its own contest "My Ideal School" to find out what kind of children see their dream school. It was held from September 1 to November 21, and we are ready to announce the results.
For almost three months, schoolchildren sent their work in three categories: essay, sketch and drawing. Children shared their ideas about how they see their ideal school, the school of the future, where they are interested in learning, developing, spending time with friends and playing sports and creativity. After all, they are the direct participants in the formation of a new educational environment.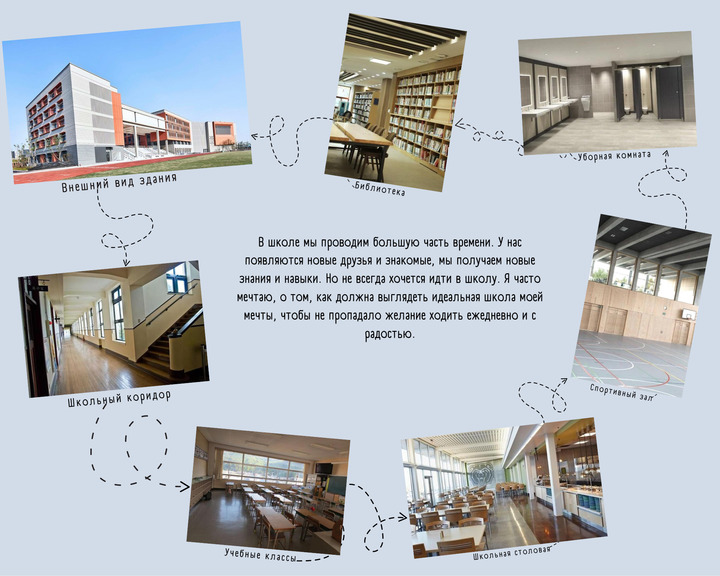 The journalistic jury evaluated the originality of the presentation, ideas and author's material, literacy, independent approach and aesthetic content of the work. More than 300 papers have been submitted to the editorial office. Meet our finalists!
Nomination "Essay": Daniil Dolgov, 7th grade "First University Lyceum named after. N.I. Lobachevsky, Ust-Labinsk, Krasnodar Territory
"In my opinion, school is a temple of science. And the temple should look appropriate, both outside and inside. White-stone, monumental, seriously and for a long time designed and rebuilt. Stylish and strong white stone columns holding the walls of the school, Atlanta, which hold the walls on stone hands.
Nomination "Drawing": Yaroslav Alexandrov1st grade, school number 1636, Moscow
"In my dream school, I wanted to see the excellent mood of the students and the craving for knowledge and science. There should be many different clubs and sports to choose from. It would also be nice if you could come there with your pets, there was a class where you can play gadgets, and sometimes change places with the teacher.
Nomination "Sketch": Timofey Yakovlev9th grade, school number 1430, Moscow
"I proposed a layout of the school. In it, the view from the windows of classes and the gym helps to study more productively. In the layout, I wanted to show the need and importance of free space, light. I also think that schoolchildren should study more in the open space format so that it is convenient to interact with each other when performing joint creative tasks. For me, the best reward will be if my layout is accepted and built.
For more information about the winners and their works, see the story "MK".