Microsoft has disabled access to some Ozon services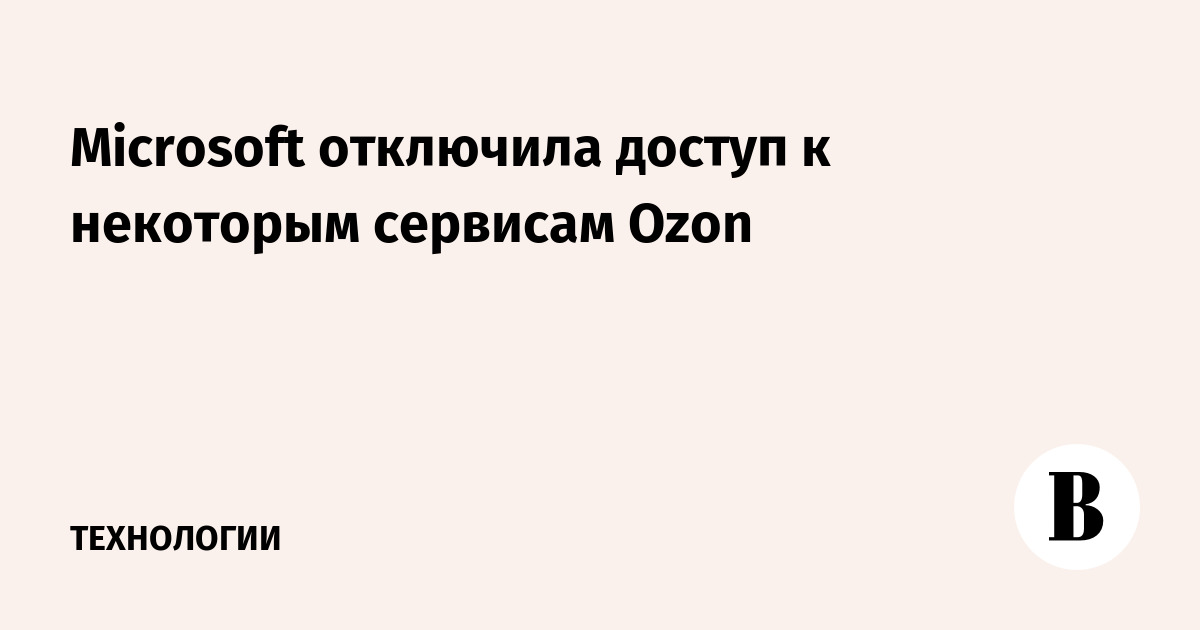 The company emphasized that the marketplace uses only licenses Microsoftpurchased through an official partner of the company. "Information about the purchase of licenses" bypass "is absolutely not true," the press service said.
The situation did not affect services and communications for buyers: all key operational IT systems - warehouse and sales management for sellers - are developed internally by the Ozon development team and work smoothly.
That Ozon faced difficulties accessing its services in the past informed Kommersant, citing a source. According to him, Microsoft On May 25, it deprived Ozon employees of access to its services - Outlook, Teams, Word, Excel, etc. The source of the publication suggested that the shutdown could be due to the possible use of licenses by Ozon, "purchased in a roundabout way."
Microsoft, shortly after the start of the Russian military operation in Ukraine, announced the cessation of activities in Russia, suspending sales.