Medvedev spoke about three scenarios for the collapse of Ukraine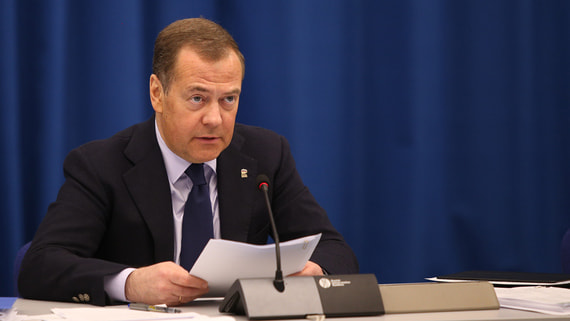 In the event of the collapse of Ukraine, there are three scenarios for the development of events, one of which involves the accession to Russia of the central part of the country. About it declared Deputy Chairman of the Security Council of Russia Dmitry Medvedev in his Telegram channel, specifying that this option could suit Moscow.
"The western lands of Ukraine are joining a number of EU countries. The people of the central and some other ownerless regions of Ukraine within the framework of Art. 1 of the UN Charter immediately declares its self-determination by joining the Russian Federation. His request is granted and the conflict ends with sufficient guarantees of its non-recurrence in the long term," the statement said.
This is the third possible scenario for the collapse of Ukraine. According to the first, a "new Ukraine" will be formed - a territory between Russia and the former western regions that have come under the control of the EU countries, which will announce "its succession from the former Ukraine, its international legal personality and its intention to return the lost lands by all means" and in the medium term prospect of joining NATO. In this case, the armed conflict will soon resume "with the threat of its rapid spillover into a full-fledged third world war."
The second scenario assumes the disappearance of Ukraine after the special operation is completed. Part of the territories will become part of Russia, the other part will join the EU states, while in one of the countries a "government of Ukraine in exile" will be formed. In this case, the risk of resuming the conflict can be considered moderate, Medvedev added. According to him, Russia would be satisfied with this option, but "needed" one in which the western regions will join the EU countries, and the rest will become part of Russia.
In April, Medvedev suggestedthat Ukraine will disappear because neither Europe, nor the United States, nor other countries of the world, nor Russia, nor its own citizens need it. In particular, the current situation has "already given the Europeans a real financial and political hell" – inflation has increased in the EU, utility bills have increased, business is being destroyed. According to Medvedev, Ukraine is "artificially cut territories", "accidentally torn away" in the 20th century, where millions of "compatriots" live, whom Russia protects as part of a special operation.