Medvedev announced testing the readiness of the population of Ukraine to partition the country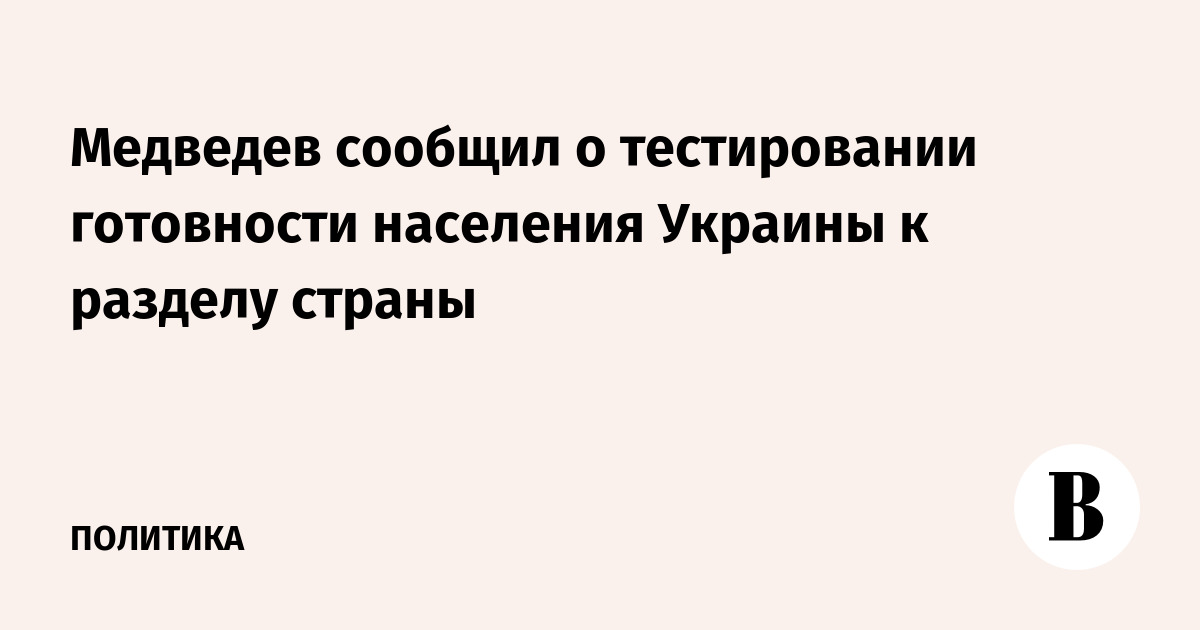 By using the theme of the "Korean scenario", Kyiv is testing the readiness of the population for various options for dividing Ukraine. This was stated by Deputy Chairman of the Security Council of Russia Dmitry Medvedev.
"They began to break through their public opinion, as it relates to the division of the country. This is how the "38th Parallel" (a dividing demilitarized zone between the DPRK and South Korea. - Vedomosti) arose. The Kiev regime is thus testing whether the public is ready for this option of dividing the country. And for them, this option is certainly better than the section on Khreshchatyk or the western regions," he said (cit. according to RIA Novosti).
Prior to this, the Ukrainian authorities have repeatedly spoken about the possibility of resolving the conflict according to the "Korean scenario". In particular, on January 8, Secretary of the National Security and Defense Council (NSDC) of Ukraine Oleksiy Danilov said that Russia could offer to end hostilities according to the "Korean" scenario. The plan involves the division of Ukraine and the legalization of Kiev's loss of control over the territories in the east of the country, by analogy with the "38th parallel". The next day, Russian presidential spokesman Dmitry Peskov called these statements a "duck".
The day before, May 25, Medvedev published a post on his Telegram channel in which he talks about three scenarios in Ukraine. According to one of them (the third), the western regions of Ukraine will be annexed to a number of EU countries, while the central and some "ownerless regions" will become part of Russia. In this case, guarantees are signed not to renew the conflict in the long term. This option is the most preferable for Moscow.