Media: Neymar will miss the remaining matches of the Brazilian national team at the group stage of the World Cup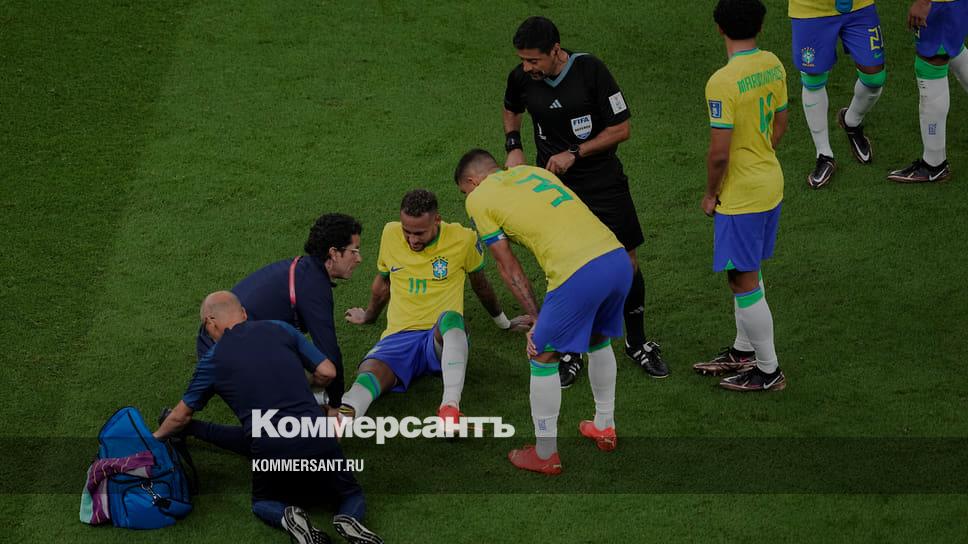 Brazil striker Neymar, 30, will miss the remaining matches of his national team in the group stage of the 2022 World Cup in Qatar. This was reported by journalist Dani Gil on Twitter. Formerly Neymar received sprained right ankle during the game with Serbia.
Meanwhile, Brazil coach Tite (Adenor Leonardo Bakshi) expressed optimism about Neymar's condition. "You can be sure that Neymar will still play in this World Cup," he said after the match (quoted by AP). Brazilian team doctor Rodrigo Lasmar said after the game it was too early to say how serious the injury was.
Group G meeting ended with a score of 2:0 in favor of the Brazilians. Neymar was substituted in the 79th minute of the game. In the second round, the Brazilian national team will play with the Swiss team on November 28.
Read more about the match in the publication "Kommersant" "Brazilian Start".