Lada is not chosen - Newspaper Kommersant No. 181 (7382) of 09/30/2022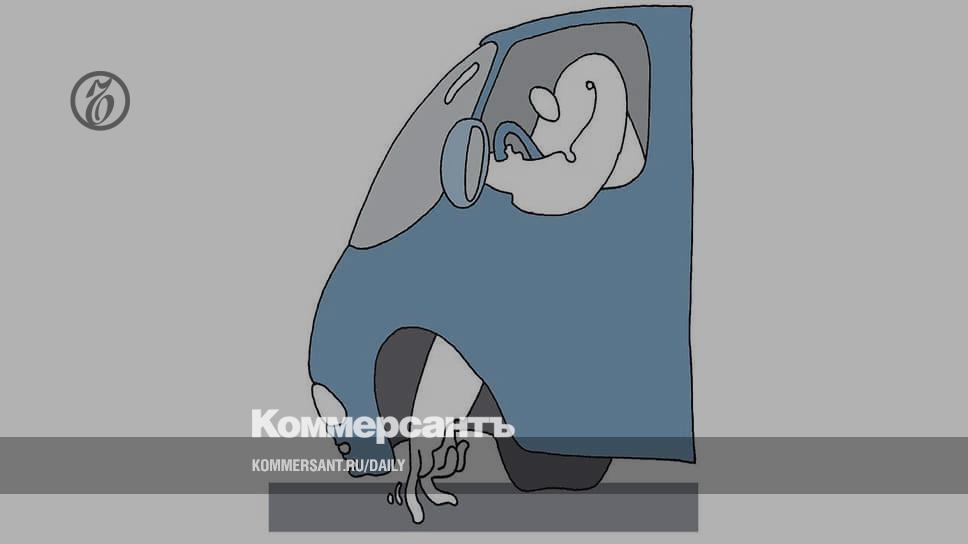 The popularity of mass sedans and hatchbacks in Russia has risen to a record high in recent years due to a shortage of other new car offerings. At the same time, there is practically no choice in segment B in reality. Almost all sales are for Lada cars, but not because of successful price positioning, but against the background of the lack of production or supply of other mass-produced cars. As a result, part of the audience in this segment and potential buyers of crossovers, where deliveries are significant only for Chinese brands, switch to used cars.
The share of segment B cars - mass-produced low-cost cars up to 4.2 m long, intended mainly for city traffic - exceeded 41% of the total new passenger car market in Russia in August, Avtostat calculated. Such a high share of this segment was last recorded five years ago - in September 2017, and in September 2021, amid production restrictions due to a shortage of chips, it dropped to a historic low of 29.7%.
The most popular representatives of segment B in Russia were cheap Korean cars Kia Rio and Hyundai Solaris, as well as Lada.
In recent years, Korean brands fought with Lada on an equal footing, but now only one domestic model Granta accounts for 26.5% of the entire market, and the entire AvtoVAZ - 37%.
Automotive expert Vladimir Bespalov notes that with high prices for cars, demand is concentrated in the cheaper segment B, and in it, in turn, the volume of offers is now limited, and AvtoVAZ cars are the cheapest. In addition, the demand for Lada is fueled by state support: since mid-July, cars of this brand have actually been sold under preferential car loans with a 20% discount on an advance payment of the cost. Just last week, Haval began offering its Jolion crossover from 1.9 million rubles, hitting the state program.
Dealers interviewed by Kommersant state that there are almost no stocks of new cars of foreign brands in the segment. They are presented on the market in extremely small quantities, says Alexei Starikov, deputy general director for sales of new cars at Avilon. "The situation varies from brand to brand, and for some brands it can be said that there are practically no sedans left. Inventories of these models have been significantly reduced amid continued shortages as well as production suspensions. At the same time, the demand for them was traditionally high," he explains.
Crossovers continue to hold the largest market share, but for the first time since July 2021, it fell below 50%.
Leadership here, as in recent months, is retained by Chinese brands: Haval, Geely and Chery. At the same time, their prices are about 200 thousand higher than the traditionally popular Renault Duster in the Russian Federation (starts from 1.6 million rubles), but the brand has left the market and is only selling off the rest.
The remaining proposals accounted for only about 9%. Among other things, segment D, where Toyota Camry and Kia K5 are in the lead, decreased from 5.5% last year to 2.5% in August 2022. In pieces, last month it was about 1.1 thousand cars with a total market volume of 42.6 thousand, Avtostat reported. Crossovers are presented in warehouses in much larger quantities than sedans, says Alexey Starikov: "Including thanks to parallel imports, such models as Range Rover, Land Rover Defender, Range Rover Sport, the new Jeep Grand Cherokee, new electric vehicles are already being delivered to the market. Volkswagen ID6, Audi Q5 E-tron and the new Mercedes GLC."
Stocks of new cars in dealer warehouses are running out, the choice of models and trim levels is very limited, confirms Vladimir Zhelobov, sales director for used cars at Avtodom and Avtospectsentr.
As a result, he states, there is a shift in demand from new cars to used cars.
"However, this trend is more pronounced in the mass segment. In the premium segment (the cost of cars is over 10 million rubles), customers still choose new cars, which can now be ordered and received through parallel imports," adds Mr. Zhelobov.
Vladimir Bespalov does not expect a change in the balance of power in the market in the near future, including due to the limited choice of cars. He notes that the demand for them could grow with a wider choice, and parallel imports cannot provide significant volumes of supplies.