Kursk governor spoke about the shelling of the building of the House of Culture by the Armed Forces of Ukraine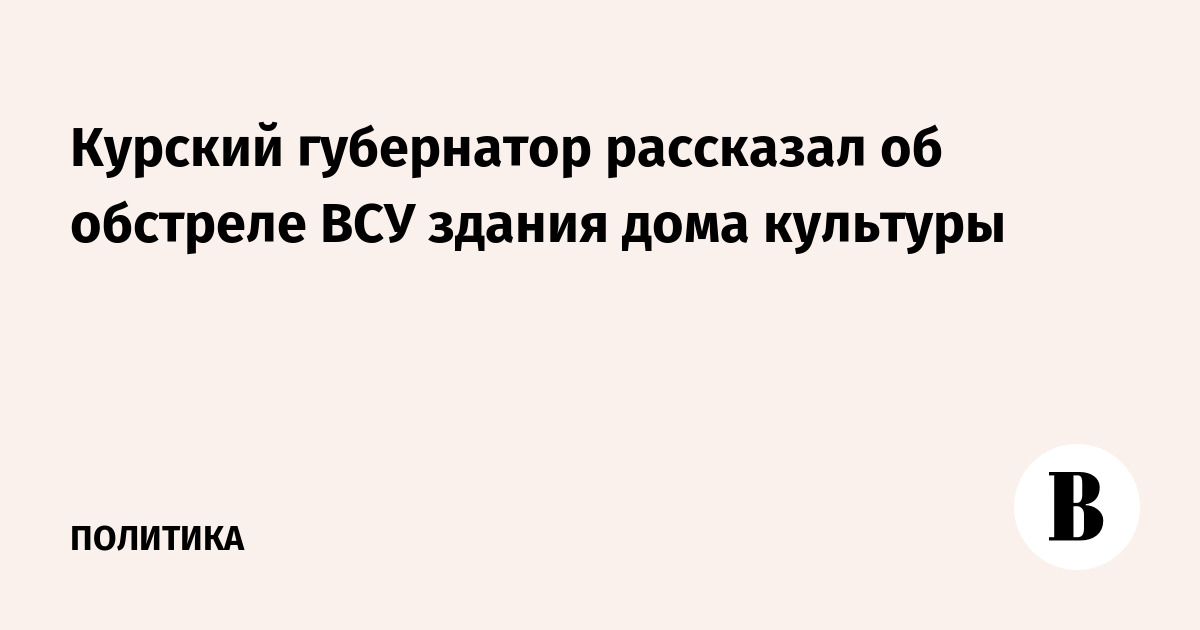 On Saturday, the Armed Forces of Ukraine (APU) fired on the border village of Krasnooktyabrsky, Kursk region, there were no casualties, informed Governor of the region Roman Starovoit.
"Today, the Armed Forces of Ukraine fired on the village of Krasnooktyabrsky, Glushkovsky District, recorded 10 arrivals. The main thing is that no one was hurt among civilians," he wrote in his Telegram channel.
Starovoit clarified that three arrivals took place in the building of the former cultural center, which has not been working recently.
On March 6, the governor of the Kursk region reported on the shelling of the territory in the Khomutovsky district by the Armed Forces of Ukraine. He noted that as a result of the attack, power supply facilities were damaged, and the village of Iskra was de-energized.
March 2 in the Kursk region intensified security measures on the border with Ukraine. This decision was made against the background of the penetration of a group of Ukrainian saboteurs into the Bryansk region, which opened fire on the car. As a result of the incident, two people died, a child was injured.
In early February, the high ("yellow") level of terrorist threat was also indefinitely extended in the Kursk region. In addition, since October 19, 2022, the "medium response" regime has been in effect in the region. Such a regime has been established in seven more regions - Crimea, Sevastopol, Krasnodar Territory, Bryansk, Voronezh, Belgorod and Rostov regions.