Kommersant learned about Gazprom's plans to mothball equipment for Nord Streams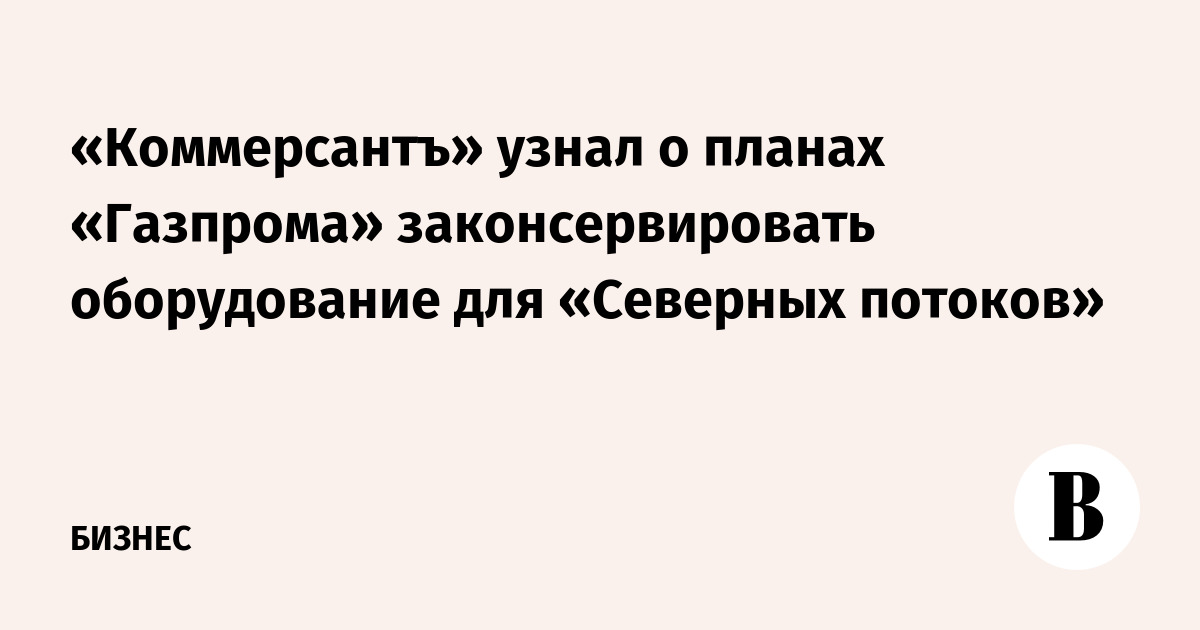 According to one of the interlocutors, after conservation, the equipment will remain at the stations, it is not planned to transport it to another place. The source also noted that, if necessary, the operation of the equipment can be resumed in a short time. Gazprom declined to comment.
On the night of September 26, pressure dropped in two Nord Stream gas pipelines. Subsequently, two leaks were discovered that were located in the exclusive economic zone (EEZ) of Sweden, and two more - in the Danish EEZ. At the same time, the second string of Nord Stream 2 remains intact and, in theory, can supply gas.
September 30, during his speech in the Kremlin, Russian President Vladimir Putin accused The West in sabotage on the Nord Stream highways and the destruction of the European energy structure. Later, he called the explosions on gas pipelines an act of international terrorism and added that behind them are those "who want to finally break the ties between Russia and the European Union."
At the time of the explosions, gas supplies via Nord Stream were suspended. Gazprom made this decision due to a malfunction found in the turbine during routine maintenance at the Portovaya compressor station. Nord Stream 2 was not put into operation at all.
In total, Portovaya uses nine gas pumping units, consisting of a turbine and a compressor. For the normal functioning of the station, six turbines are needed, of which five machines pump gas, and one is in a hot reserve. None of the turbines are currently in operation. At the same time, one of them is still in Germany due to sanctions after repairs in Canada. The Russian side has previously stated that it cannot accept equipment from Germany, as the new conditions do not comply with the contract.
Subscribe on "Vedomosti" in Telegram and stay up to date with the main news of the economy and business