Kalmyk kickboxers brought three awards from the SFD competitions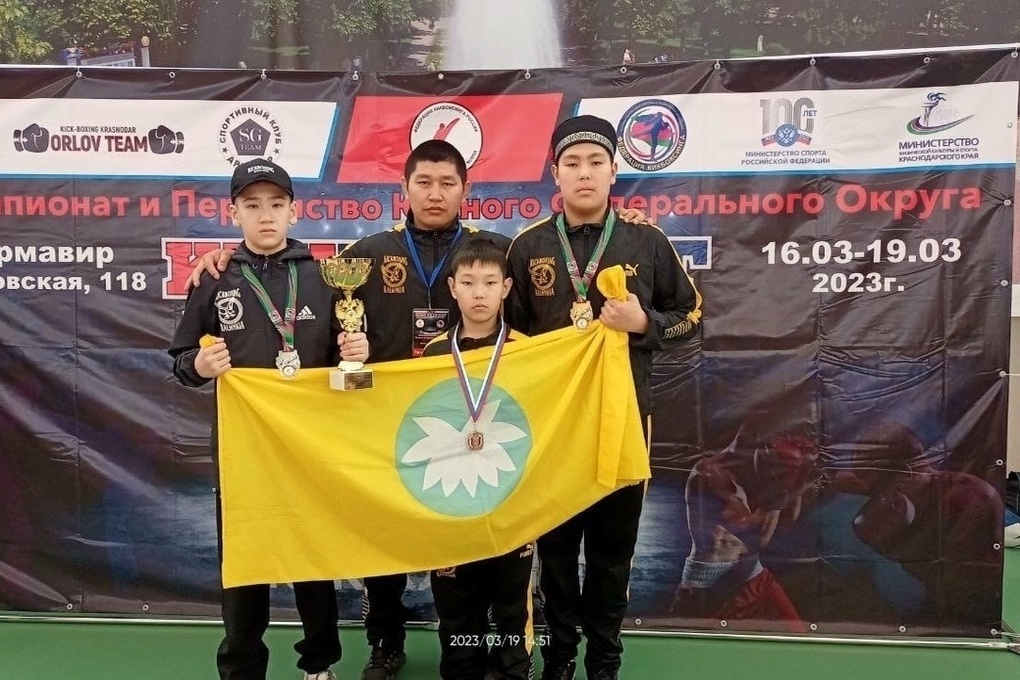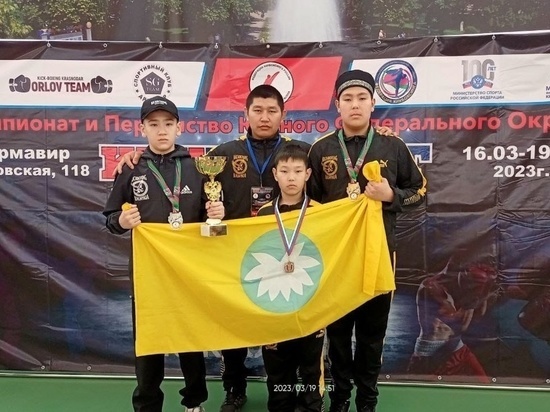 Three pupils of the Republican Sports School of the Olympic Reserve immediately became winners of the kickboxing championship and championship of the Southern Federal District in the disciplines of full contact and K1. The competitions were held in Armavir from 16 to 19 March.
The gold of the competition in a stubborn beautiful fight went to Bata Adyaev. In the final, Bata finished the fight ahead of schedule by technical knockout.
Another representative of Kalmykia, Danir Khulkhachiev, took the second step of the podium. In the semi-finals, Danir finished the fight ahead of schedule with a knockout in the liver with a leg turn.
The bronze medal was brought home by Anjur Ubushaev.
All three are pupils of coach Mikhail Sokhorov.
Now B. Adyaev and D. Khulkhachiev will take part in the Russian championship, which will be held in May in Kemerovo.