Japanese Foreign Ministry announces new sanctions against Russia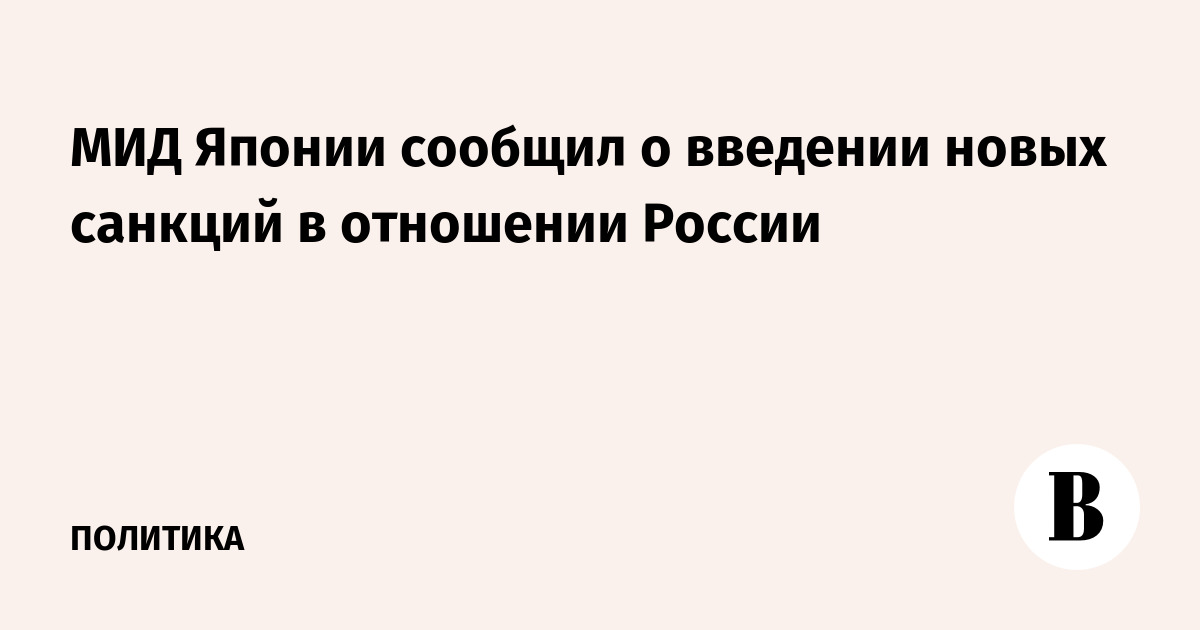 Tokyo has adopted a new sanctions package against Moscow, expanding it by another 78 organizations and 17 individuals, their assets will be frozen. About it reported on the website of the Japanese Ministry of Foreign Affairs.
"In light of the current international situation around Ukraine and in order to promote international efforts to achieve international peace aimed at resolving this issue, the Cabinet of Ministers approved the "Decree of the Russian Federation on such measures as freezing the assets of related persons" (dated May 26, 2023) and on the basis of this, in accordance with the Law on Foreign Exchange and Foreign Trade, the following measures were implemented," the statement said.
In particular, the sanctions were extended to Russian journalist Olga Skabeeva, as well as to the chief of staff of the Russian group of forces "West" Lieutenant General Mikhail Zusko, commander of the Russian Airborne Forces Mikhail Teplinsky and other command representatives. Sanctions also affected Yan Novikov, CEO of the Almaz-Antey aerospace defense concern. Sending payments to these individuals and dealing with their capital should now be subject to a "permit system".
Sanctions were also imposed on 7 people - officials and prosecutors of the DPR, LPR, Zaporozhye and Kherson regions.
The ban also includes the export of goods that can "contribute to strengthening the industrial base of Russia" and the provision of architectural and engineering services in Russia.
That Japan will expand the effect of sanctions against Russia became known on May 20. Tokyo announced them at the G7 summit in Hiroshima, which started on May 19.