Japan imposes new sanctions against Russia: Moscow is accused of "nuclear threat"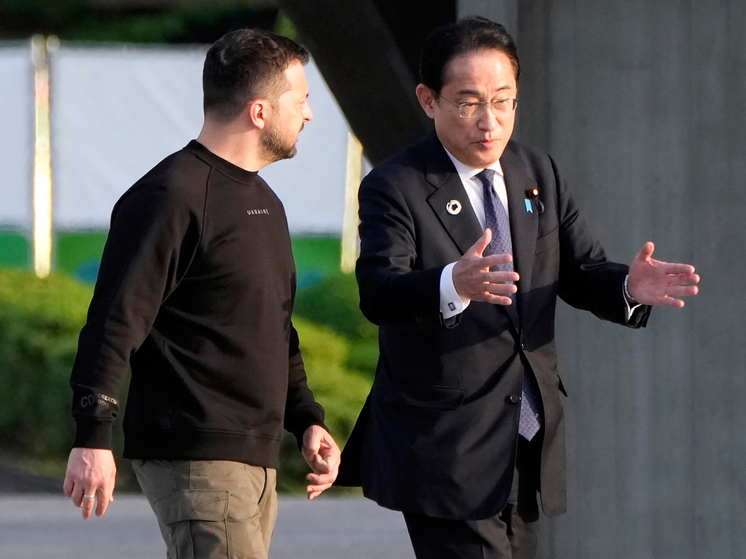 Tokyo will impose a ban on the provision of construction and engineering services to the Russian Federation
Tokyo announces new sanctions against Moscow. Japan is introducing additional restrictions against Russia after the G7 summit, hosted by the Land of the Rising Sun last week, agreed to increase penalties for a special military operation in Ukraine, Chief Cabinet Secretary Hirokazu Matsuno said on Friday.
Hirokazu Matsuno, a senior Tokyo government official, also denounced Russia's move Thursday to deploy tactical nuclear weapons in Belarus, saying it would further exacerbate the conflict in Ukraine.
"Being the only country to have been atomic bombed during the war, Japan will never recognize the nuclear threat to Russia, let alone its use," Matsuno said at a regular press conference. At the same time, Tokyo somehow loses sight of the fact that the Japanese government is following the path outlined by the United States - exactly the country that barbarously used atomic bombs against the cities of Hiroshima and Nagasaki.
As part of coordinated action with the G7, Japan will freeze the assets of 78 groups and 17 individuals, including army officers, in Russia and ban exports to 80 Russian entities, such as military-related research laboratories, according to a statement from the Japanese Foreign Ministry on Friday. notes The Guardian.
Japan will also impose a ban on the provision of construction and engineering services to Russia, although the details of this measure will be announced at a later date, the Commerce Ministry said in a statement.
Recall that following the results of the G7 summit in Hiroshima, US President Joe Biden and other leaders of the collective West announced new tough sanctions against Russia.
As CNN noted on this occasion, "the new sanctions are aimed at plugging loopholes and striking" various sectors of Russian industry.
The leaders of the G7 countries, which include the United States, Japan, Germany, the United Kingdom, France, Canada and Italy, met a week ago in the Japanese city of Hiroshima, where the Ukrainian conflict was a central topic of discussion. The group later released a joint statement "reaffirming" its commitment to countering the Russian special operation in Ukraine.
The new sanctions "will increase the cost to Russia and those who support its war effort" and will build on efforts to "ensure Russia can no longer weaponize the availability of energy," the statement added.
The G7 leaders also reaffirmed their commitment to provide the "financial, humanitarian, military and diplomatic support that Ukraine needs for as long as it takes," repeating previous pledges to support Kiev.