Izvestia: video game developer Electronic Arts completely left Russia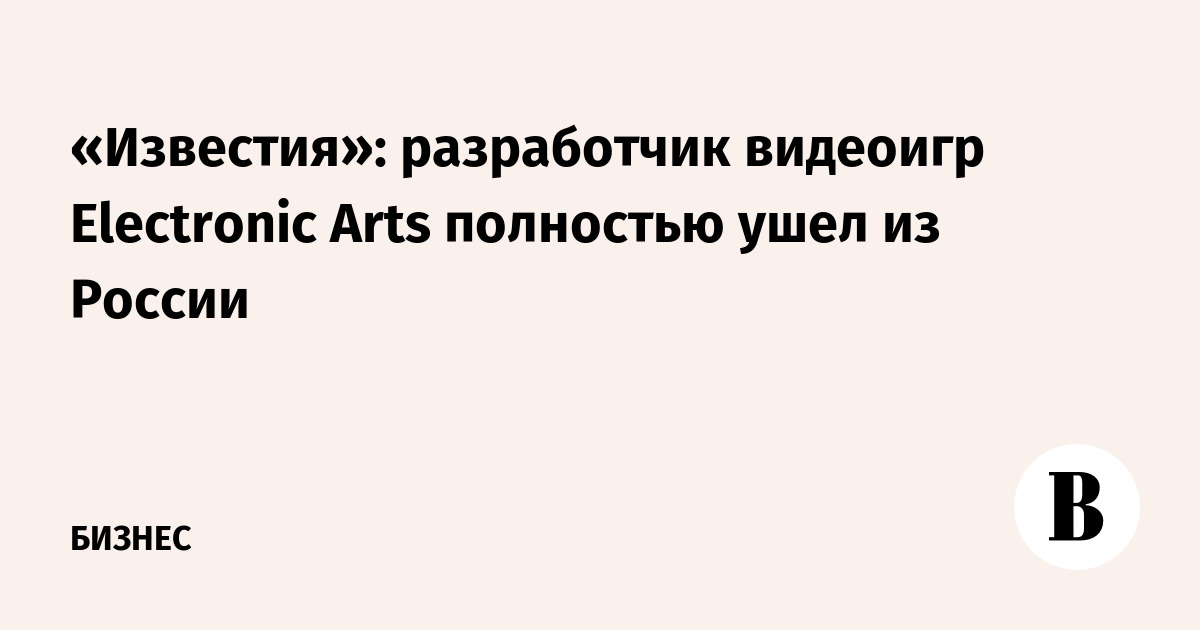 The American corporation Electronic Arts (EA), which developed the popular video games Sims and FIFA, has completely left the Russian market. About it reported Izvestia, citing a source close to the company.
"EA is no longer officially represented in Russia," the source said.
According to an ex-employee of a PR agency that used to promote EA in Russia, the company moved all marketing activities related to the CIS countries to its office in Poland. The closure of the representative office in Russia will deprive players of the opportunity to contact technical support in case of problems with an already purchased game, said Yaroslav Meshalkin, director of strategic communications for Russian esports organizations at ESforce Holding.
Early March EA informed on the suspension of the sale of its products in Russia and Belarus due to a special military operation in Ukraine. In addition, since then, the developer's games cannot be purchased in the Russian Origin store or in the EA app, including in-game stores. Since July, the developer's games have been imported to Russia through parallel imports.
Subscribe on "Vedomosti" in Telegram and stay up to date with the main news of the economy and business