Izvestia: Russian eSIM platform may be introduced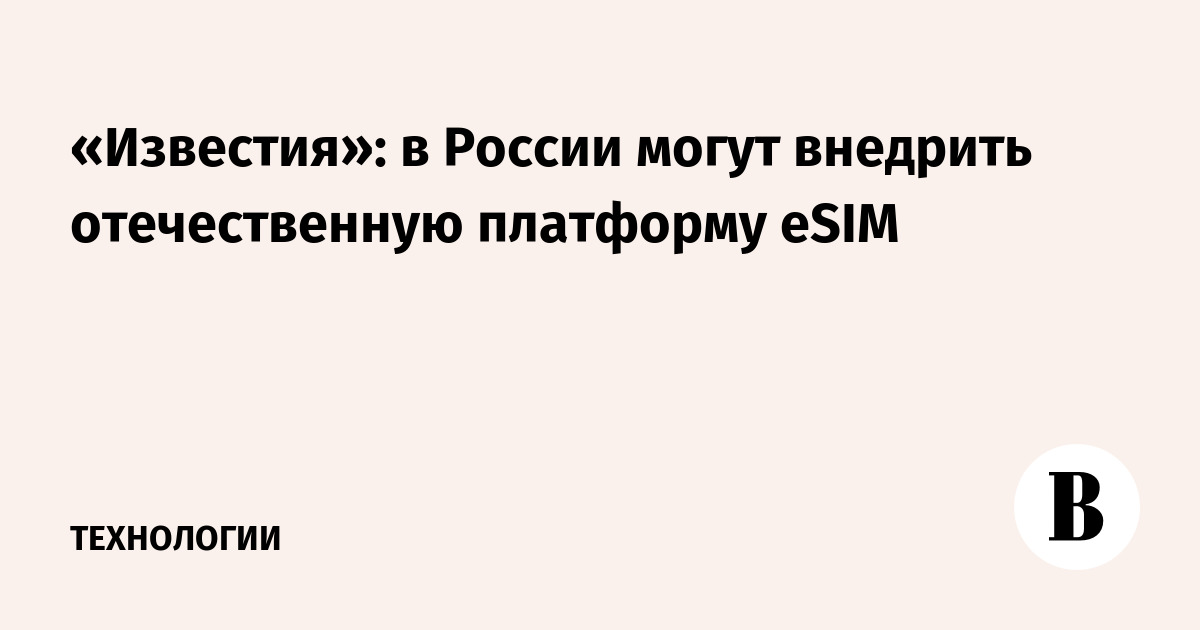 Due to sanctions risks, the Ministry of Digital Development, the Federal Security Service and the Research Institute of Radio (NIIR) are discussing the introduction in Russia of a domestic platform that serves virtual SIM cards - eSIM, write "News".
According to the Ministry of Digital Development, it is planned to deploy a pilot zone with a Russian software and hardware complex on the territory of NIIR. Russian operators, having connected to it, will be able to test the infrastructure in the operation of virtual SIM cards.
The NIIR clarified that the pilot zone will allow choosing the best option for the architecture and composition of the elements of the domestic eSIM ecosystem. The latter include software and hardware systems, a national root certification center and a system for cryptographic protection of information.
"Domestic equipment will be tested on the platform (primarily various sensors, counters, tablets, etc.). Either our eSIM chips or foreign ones that comply with our information security specification can be built into it, "they said.
Operators fear, the newspaper notes, that under pressure from sanctions or on their own initiative, developers may revoke certificates for the software needed to connect new virtual SIM cards to cellular networks. Such risks apply only to unconnected eSIMs, already working virtual cards after activation are no different from the point of view of functionality from ordinary SIM cards. But it will no longer be possible to restore the number linked to the eSIM in the event, for example, of losing a smartphone, if the unconnected eSIMs are deactivated.
IN MTS told the newspaper that they consider it expedient to create their own geographically distributed and fault-tolerant solutions instead of a single centralized system, the concept developed by NIIR should be discussed and finalized. One of the market participants doubted that the domestic eSIM ecosystem could be deployed within the proposed time frame - until 2025-2027.