Italy replaces Russian gas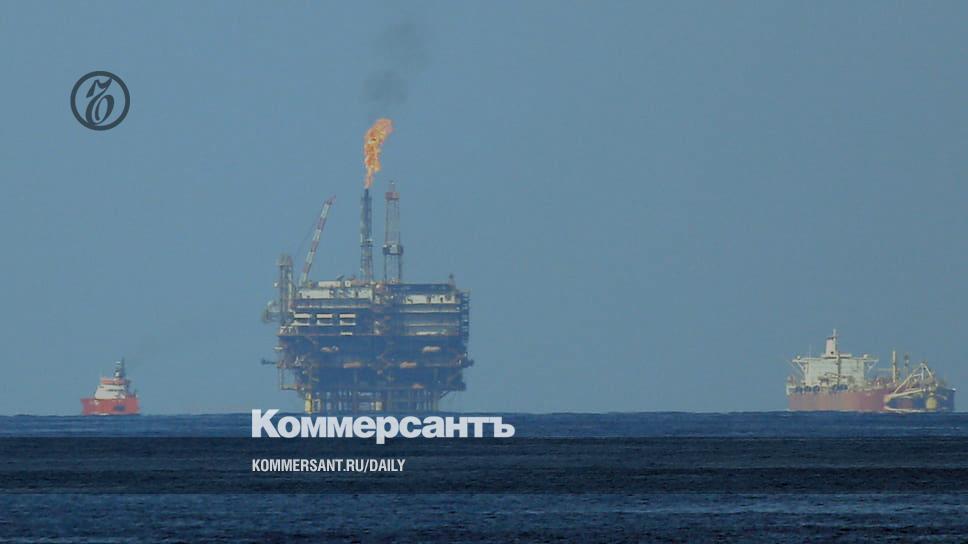 Italy moved to expand gas supply agreements with North African countries to replace Russian fuel. In particular, the focus is on Libya, where Eni and the local NOC are going to sign a contract for the production of up to 8.7 billion cubic meters per year on the shelf. The day before, an agreement was also signed on the construction of a new Galsi gas pipeline from North African Algeria. Previously, Russia supplied to Italy up to 40% of all gas imports, Rome intends to completely replace these volumes by 2025. According to analysts, Libya has the potential to increase exports to Europe.
Libyan NOC and Italy's Eni are set to spend about $8 billion to develop two offshore gas fields in the Mediterranean, producing about 850 million cubic feet per day (8.7 billion cubic meters per year). The corresponding agreement of the company will be signed on January 28, said the head of the NOC Farhat Bengdara on January 23. As Mr. Bengdara explained on the air of the Al-Masar TV channel, the deposits had already been explored in accordance with the agreement of 2008 and were to begin production in 2017-2018.
Eni and NOC already have a joint venture called Mellitah Oil & Gas, which produces gas in Libya at the Wafa and Bahr Essalam fields. Gas from these fields enters Italy through the Mediterranean Sea via the Green Stream pipeline with a capacity of up to 8 billion cubic meters per year, but the actual pumping through it is several times less - about 3.2 billion cubic meters in 2021.
After the outbreak of hostilities in Ukraine and a gradual decrease in supplies from the Russian Federation, Italy is trying to diversify gas purchases by attracting large volumes of LNG and increasing pipeline supplies through the Trans Adriatic Gas Pipeline (TAP) from Azerbaijan. Italy imports up to 90% of the consumed gas, before the outbreak of hostilities in Ukraine, the Russian Federation was the largest source of imports with a share of 40%. Rome intends to completely replace supplies from Russia by 2025.
Over the past year, Algeria has become the largest gas exporter to Italy, replacing Russian volumes. The day before, Italy and Algeria signed an agreement on the construction of the Galsi gas pipeline (Algeria-Sardinia-Piombino in Tuscany). In this way, Italy is expected to increase imports from Algeria from 20 billion cubic meters in 2022 to 35 billion cubic meters by 2030. In 2021, Italy imported 14 billion cubic meters from this country.
As for Libya, in December the government of the country removed the force majeure on oil and gas exploration projects caused by hostilities in the country and invited NOC's international partners to resume work. Libya has the largest oil reserves in Africa, but energy infrastructure, pipelines and ports have been at the center of an armed struggle between the central government and the opposition. Their work is often interrupted due to hostilities, as well as the general dilapidation of infrastructure. Libya, according to the Italian authorities, in the future is able to increase supplies from 2 billion to 9 billion cubic meters per year.
Sergey Kondratiev from the Institute of Energy and Finance believes that Libya could potentially increase gas exports to Italy - in recent years, domestic gas consumption in the country has been at the level of 8.5-9 billion cubic meters, another 3 billion cubic meters are accounted for by losses and use of gas for injection into the reservoir to maintain pressure in oil fields. "I would not expect a sharp increase in demand for gas within the country; in my opinion, technical problems and a smoldering military conflict pose a big threat," the analyst says.
An increase in production by 8.7 billion cubic meters per year, according to him, will give a significant increase, and of these, at least 5-6 billion cubic meters can be exported. In this case, deliveries abroad can actually triple, up to 7.5-8 billion cubic meters per year.
While EU countries have so far relied heavily on LNG to find an alternative to Russian gas, they are also trying to get all available non-Russian pipeline gas. Thus, Hungarian Foreign Minister Peter Szijjarto, during his visit to Azerbaijan on January 24, said that Hungary, Romania, Bulgaria and Slovakia asked the European Commission to invest in infrastructure construction to increase Azerbaijani gas supplies, given Baku's plans to double exports to Europe by 2027. It was the markets of these countries that were initially targeted by the "gas hub" project in Turkey, the discussion of which was repeatedly announced by the Russian authorities and representatives of Gazprom.