inflation expectations have decreased, but remain at an elevated level - Finance - Kommersant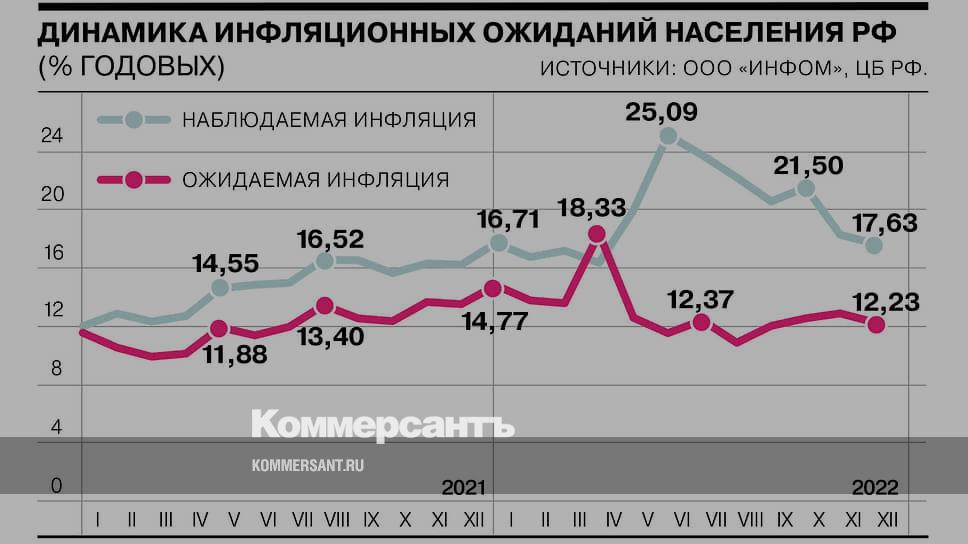 Inflationary expectations of the population in November fell for the first time after three months of growth, but remain at an elevated level. In the coming year, the Russians expect inflation of 12.2% (-0.6 percentage points compared to October), according to materials Central Bank. Residentially observed annual inflation also continued to decline, returning to December 2021 levels.
The consumer sentiment index slightly increased in November (+1.9 points against October), but remained noticeably lower than in September. Price expectations of enterprises continued to rise.