Ilya Petruk about the departure of Alessandro Michele from Gucci – Style – Kommersant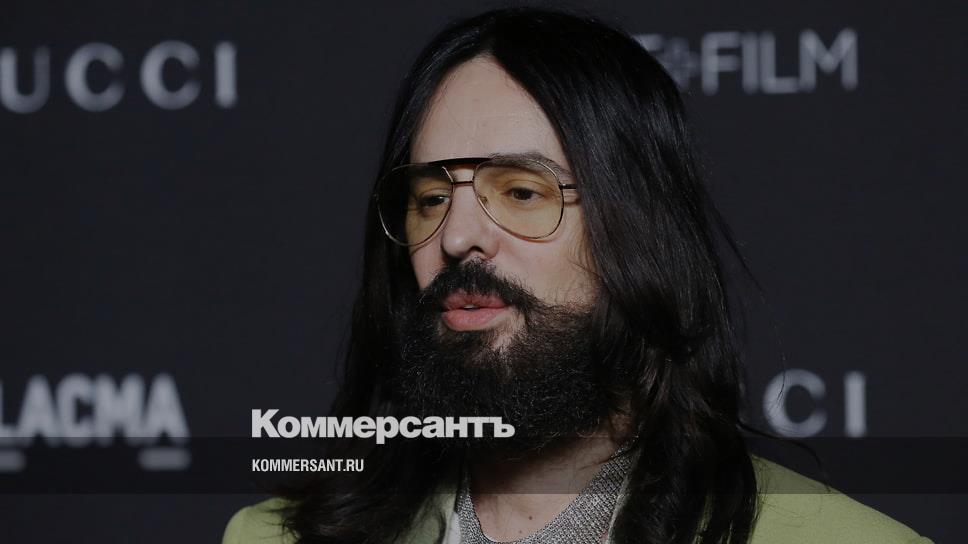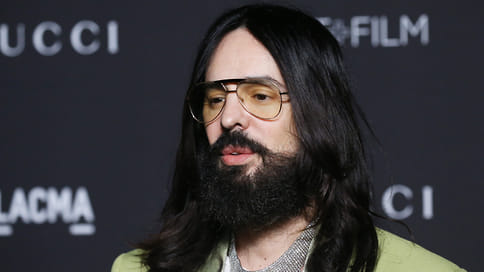 On November 22, the Kering holding announced that Gucci was parting ways with Alessandro Michele and removing him from his post as creative director. Many said that this was expected, others (for example, the author of this text) were unpleasantly surprised by what happened. Ilya Petruk on why Michele left Gucci and what it means for the brand.
Alessandro Michele took over as creative director of Gucci in 2015, and his appointment immediately became high-profile. The new CEO of the brand first got rid of Frida Gianini and appointed Michele on the eve of the January 2015 shows. Michele created a new collection, held a casting of models and made a show - all this in five days (not even seven). His debut collection drew rave reviews from critics, and Gucci entered a new era. Tom Ford, who was the creative director of the brand from 1994 to 2004, returned her sexuality and sophistication. However, after that, the brand began to fade - things turned from ordinary to pretentious, and crown braid became synonymous with logomania in its not its best manifestation.
And then Michele triumphantly took over the brand and reinvented it with literally one show. To be fair, Alessandro didn't come to Gucci "on an advert" - by the time he was appointed creative director, he had already worked at the fashion house for 15 years and rose to the rank of deputy creative director for leather goods. As head of the brand, he first turned to the archives, looked at them through the prism of pop culture motifs and created a completely new - and at the same time recognizable - Gucci.
During the years of his "reign", Michele made the Italian brand keep up with the times. Androgyny, inclusiveness, softness - all this has become identical to the new style of Gucci. Michele set a trend that others began to repeat after him. Today, many brands are targeting the younger generation and listening carefully to the mood of the zoomers (for example, Hedi Slimane for Celine). Michele became a revolutionary and proved by his example that commercial success and hippie aesthetics can successfully exist together. Brand sales have increased every year, and the ossified Gucci of the early 2010s seems to have been forgotten pretty quickly. Alessandro Michele became the visionary of the floral print. Jared Leto practically turned into Michele's twin, and the designer himself made it so that the very name Gucci was closely associated with him. Because there was Gucci before Michele - an adult, clumsy and obsolete, and there was Gucci Michele - young, free, light. One with enough space for everyone. His eclecticism was the absence of snobbery. Michele became one of the first major fashion figures responsible for shifting the global social trend. Being arrogant is no longer cool. Now cool is to take care of your neighbor and accept those around you.
What went wrong? Looks like the world just got used to it. If you always speak very loudly, at some point it will become the norm. Sales have ceased to pleasantly shock directors, inclusivity has turned from a trend into a habit, and Alessandro Michele, according to the top of Gucci, has ceased to surprise. At the same time, for example, in 2022, a joint collection of Gucci x adidas was born, which made a lot of noise in the industry, but this was not enough. Brands often defiantly prioritize creativity and freedom of thought, but in reality, all that matters is the numbers. For seven years, numbers played into the hands of Alessandro Michele: sales, presence in the media field, views, likes, posts and reposts - there was a lot of new Gucci. Now, however, it's time for a brand new Gucci. Who will replace Michele is not yet clear. But on my own behalf, I would like to quote Miranda Priestley's assistant from the immortal film The Devil Wears Prada: "You have come to the place of an invaluable worker. I hope you understand."