How much is hatred for the people – Weekend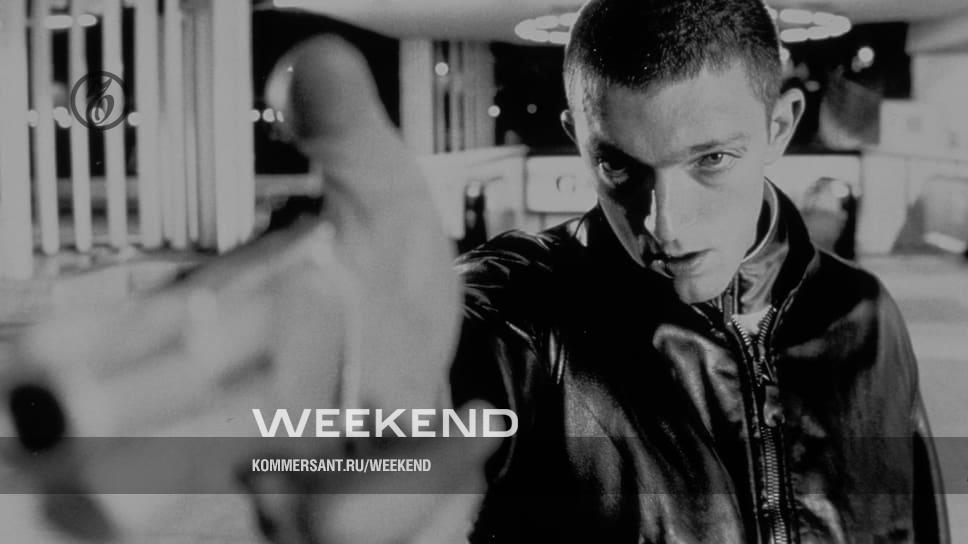 Whoever was not angry in youth is deprived of a heart; whoever is not tired of anger in maturity is deprived of a mind. Zinaida Pronchenko talks about Vincent Cassel, an actor who embodied hatred of the world on the screen all his life, and then seemed to agree with the idea that nothing can fix the world, the world does not go along with the rebels, the world does not care about the rebels.
In 1995, a group of sociologists, essentially carrying out a military intelligence mission, reported to 28-year-old Mathieu Kassovitz, who was preparing for filming, that the project of his film "Hate" arouses genuine hatred among residents of disadvantaged neighborhoods with the poetic names "Lilies of the valley" and "Noah", in which and it was supposed to deploy production. Kassovitz treasured Hate very much, presumptuously believing that this picture, inspired by a real tragedy - two years before the start of filming, a policeman shot Makome M'Bovole, a seventeen-year-old teenager from Zaire, who was arrested the day before, in an interrogation room, should become the manifesto of a generation. His generations are angry youth who do not want to be led by either the left, who has just left the Elysee Palace, or the right. The idea of ​​a film that would demonstrate the destructive power of hatred, would convince fellow citizens that it is impossible to live like this, came to Kassovitz after he himself was detained on a march against police brutality. This topic, as well as the problem of racism that devoured society, which was tightly connected with it, was taboo in France in the mid-nineties. No one wanted to take on the production of films that took place in the "sieve", no one wanted to portray people from multicultural suburbs on the screen. Nobody but Christophe Rossignon and Vincent Cassel. Rossignon volunteered to become the producer and part-time guardian angel of "Hatred", Cassel - the main character, the Jew Vinz, copying the habits of another on-screen outcast, Travis Bickle from Martin Scorsese's "Taxi Driver", repeating the famous question now addressed to France in front of a scanty bathroom mirror : "Are you talking to me? I ask you - with me??? The film crew was eventually able to overcome the dissatisfaction of the inhabitants of "Lilies of the Valley" and "Noah" by settling in the same place, in miserable high-rise buildings. If there is no place for strangers, you should not try to pass for your own, you should become that guy at the sight of which the police grab a gun. Isn't that why a year later, at the premiere in Cannes, the police guarding the festival turned their backs on Kassovitz, as if warning: boy, decide who you are playing for.
Vincent Cassel turned 29 in 1995. He managed to learn how to be an operetta singer and a circus acrobat, hang around in the provinces and seek his fortune overseas. In Paris, he was haunted by the shadow of his father - Jean-Pierre Cassel, a big star of French cinema, a friend of Belmondo, an associate of Delon, who started with de Broca, and then was noted by all the greats - ranging from Gene Kelly and Sidney Lumet to Jean-Pierre Melville, Jean Renoir or Luis Buñuel.
Where should a character go in search of his author, if youth has flown by, and maturity is in no hurry to indulge? For the bronzed representatives of cinema du look, Cassel Jr. was not glamorous and eccentric enough, for the new independents he was too bourgeois. The first attempt at writing - in the footsteps of his father - at de Broca: in the sentimental comedy "Keys to Paradise" Vincent flickers with a tray loaded with decanters of pastis, the classic "meal is served." Then either silence, or unintelligible. Six films, five of them are passing, plus an unintelligible debut from the same Kassovitz "Metiska" (1993).
The scenario of "Hatred", although it called for unity, of course, from the first lines was saturated with the spirit of contradiction, which means that it ideally suited Kassel, like a second skin. True, the father warned that the second skin could turn into a "shagreen", a cursed amulet that makes dreams come true, but can also deprive the future and doom them to the role of eternal rebels who have nothing to present to the world except personal madness. Kassovitz juggled rapturously with quotes from films that once changed times and manners, and by the early nineties had become a source of slogans and jingles. The world is yours, said Tony Montana from a promotional poster. Falling, you continue to convince yourself that everything is fine, while everything is fine, repeated after Steve McQueen, either God or the devil. However, Kassel was not lost on this layered background, similar to the famous Mimmo Rotella decollages. The role of Vinz made him both a hero of the streets and a face on the cover, on which it was easy to read: hatred moves any story stronger than love, sometimes hate is good, sometimes hate works wonders, sometimes violence requires revenge, not preaching, sometimes death is the decisive argument in dispute, for the final. On the first version of the Hate poster, Vinz's fist flaunted - only such an answer deserves a world where love is impossible, but then, under pressure from Rossignon, the fist was replaced with an angry look that bores the viewer, taking aim: when the shot is fired - it's only a matter of time.
"Hatred" collected a bunch of awards - both in Cannes and at the "Cesar". Kassel was no longer called junior either behind his back or in the showered invitations to audition. Hatred turned out to be not only the engine of progress, but also a hot commodity. Two years later, in "Doberman", his hatred - now practically a trademark - literally plays with bright clip colors, in "Crimson Rivers" he reveals an impressive depth, as they say - in a still pool. In "Read my lips" in Odyar, who also recently emerged from his father's shadow, hatred takes the notorious step towards love, Kassel for the first time shows tenderness not for brotherhood - a wolf or wolf cubs - but for a woman. Albeit masking heartfelt generosity with thieves' jokes. Be that as it may, Emmanuelle Deveaux words are not important, for her hearing-impaired heroine, silently moving lips are more likely an excuse for a stolen kiss.
The next milestone in his career is Irreversible by Gaspard Noe, a story about time that destroys everything. Or exposes - depends on the entry point into the dirty underground tunnel, which, through an oversight of fate, is called life. Kassel here is uniquely stupid and rude - however, one can safely put an equal sign between these two qualities: his hero is the same, if not more animal, as the murderer of the heroine Monica Bellucci. The bombastic masculinity of Marcus, who looks like an exclamation point, is the reason for the tragic ellipsis with which Irreversible begins. Nearly 20 years later, Noé remounts the painting, restoring the chronology, to luster his own youthful fatalism that no matter how hard you try, time will devour everything. As it turned out, not time and not everything, only a person of a person.
Zero for Kassel is a golden age, he regularly starred in high-profile international projects and a frequent guest in Hollywood, which is still rare for a European actor, if you do not take into account the British. First "Ocean's Twelve", then "Thirteen ...", an unimportant movie will definitely lead to a worthwhile one - and now Kassel is already shining in the role of Kirill, the bad Russian from David Cronenberg's "Vice for Export". Violence is a familiar tool for Kassel, hatred is required for violence exercises. And in hatred Kassel is a virtuoso. As for the ethnographic component, crosses and domes are responsible for it - do not trust anyone, especially your brother, do not be afraid of anyone, especially America, do not ask for anything but death. If faith, then in God, if he knelt, then before the thieves' bosses. What bad Russian doesn't love his sins? He revels in his meanness and repents at the same time, because God will forgive, with God, and not with a man, a bad Russian in short.
At home, Cassel takes on the role of Jacques Mesrin, the number one enemy of the state in the seventies. The fame of his atrocities, of the hatred that made it possible to survive both in prison and in the wild, is still alive many years later. In captivity, Mesrin wrote an autobiography, the rights to which were almost immediately bought by Jean-Paul Belmondo, who cherished the dream of portraying an evil genius under the guidance of Godard. It didn't happen. At the end of the 2000s, Jean-Francois Richet took on the book of Mesrin, who first invited Benoit Magimel to the main role. But Magimel is afraid to mess with a character with toxic charisma, negotiations are dragging on, producer Thomas Langmann smashes the face of Magimel's agent at one of the meetings, remembering at the last moment that if it came to outright hatred, there can be no better candidate than Kassel. Through the efforts of the stylist shop, Kassel acquires powerful tanks and a liquid mustache - it seems that Giscard will now announce an appeal to the French on TV. Kassel's Mesrin is both fragile and deadly, something like a scorpion. Critics, however, do not favor the picture, and Kassel decides for some time not to take on national blockbusters. Therefore, in the tenth years, he is increasingly involved in small, independent projects - with Maivenn in "My King" plays an outstanding abuser, tormenting for years, Emmanuelle Berko, with Roman Gavras in "Our Day Will Come" he leads a riot of redheads, in "The Black Stripe" Eric Zonka is enchanted looks at Sandrine Kiberlen and still sees through her transgressions and lies. Everywhere he is full of hatred - for himself and for the world, for time and space, for things and phenomena. Is that now pain comes through hatred. Hate is the work of the young. With age, hatred turns into bitterness, into vinegar, like too old wine.
After 2018, Kassel will return to super productions - Vidocq, Asterix and Obelix, the very fresh Three Musketeers. But from the former hatred - she is the thirst for life - there was not a trace left. Not without reason, in the film adaptation of Dumas, he is Athos, full of melancholy, a hero disappointed in the human race, whose hatred degenerated into disgust. In "Twenty Years Later" Athos asks someone, rather silence: "I'm still young, isn't it, despite my 49 years, you can still recognize me?"
Vincent Cassel is seven years older. It can always be recognized. Who saw "Hatred", who experienced hatred, remembers.
---
Subscribe to Weekend channel in Telegram