Handball players of "Kuban" completed the first stage of the Superleague with a major victory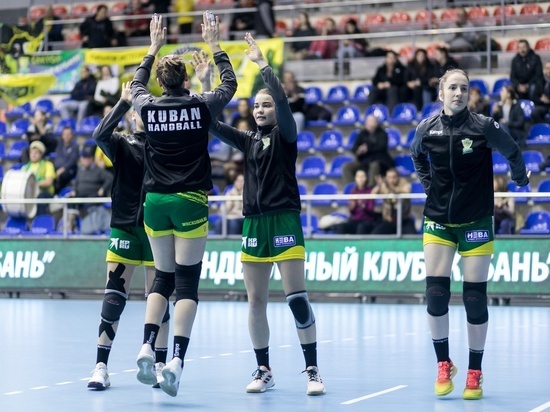 Krasnodar "Kuban" successfully played the final match of the first stage of the women's handball Superleague. Denis Saifulin's team in Moscow inflicted a devastating defeat on Luch with a score of 39:27.
Krasnodar won the first half confidently 20:11 and after the break did not slow down, scoring almost the same number of goals. The best scorer in the match was the right winger "Kuban" Diana Golub. She converted all of her 10 shots. Anastasia Shavman scored 8 times, Valeria Vaikum scored 4 goals. Krasnodar showed a 68% efficiency in completing attacks, while Luch had only 49%.
Kuban scored 28 points in 24 matches - 13 wins, 2 draws and 9 losses. Krasnodar finished the first stage in 6th place, 4 points behind Zvenigorod Zvezda and 4 points ahead of Dynamo-Sinara Volgograd. Luch finished 12th among 13 participants with 7 points.
The top seven Superleague teams will play each other in the second stage once at home and away.
January 27 "Kuban" in Moscow will also play in the quarterfinal match of the Cup of Russia against CSKA. The army club finished the first stage of the Russian championship in first place, having won all 24 matches.
Previously, "Kuban" in a principled match won "Star".