German Foreign Ministry announced Russia's decision to expel hundreds of German employees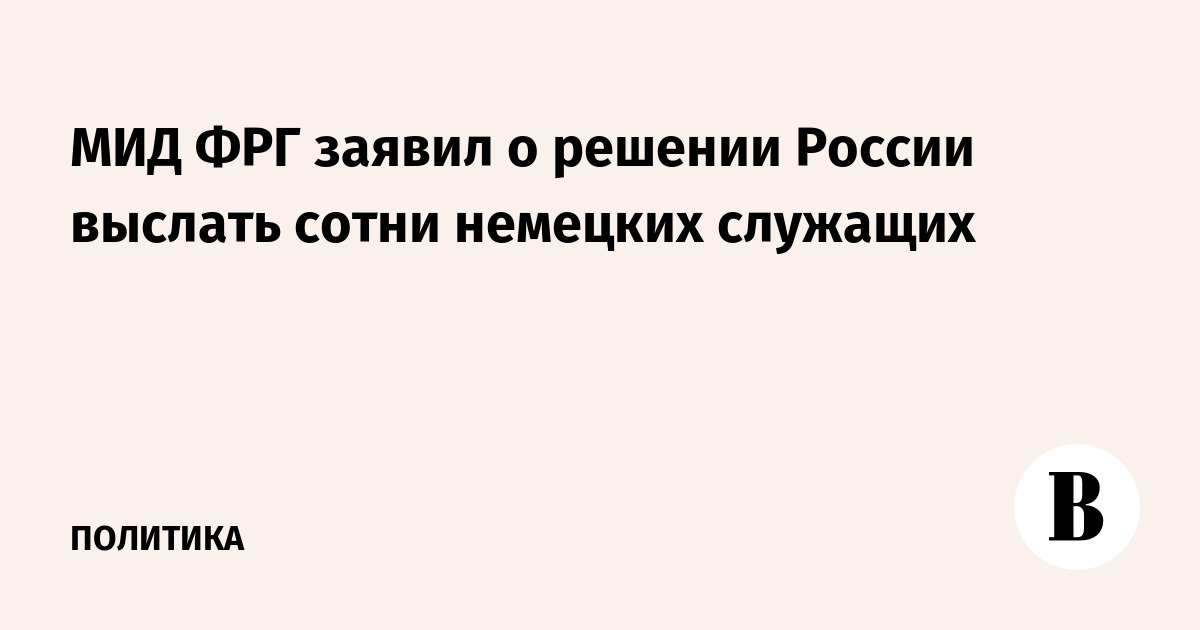 Hundreds of German civil servants, including diplomats, professors and employees of the Goethe-Institut in Berlin, will have to leave Russia as Moscow cut the limit on the number of employees of German institutions in the country to 350, the Suddeutsche Zeitung newspaper reported.
"This limit set by Russia since the beginning of June will require large cuts in all areas of our presence in the Russian Federation,"— reported publication in the German Foreign Ministry (quote from Kommersant).
The German government also promised to "make sure that a real balance is maintained in practice" in terms of the number of diplomatic personnel in both countries.
At the end of March, the German magazine Focus, citing sources, reported that German Foreign Minister Annalena Berbock plans to expel more than 30 accredited Russian diplomats from the country. Then a RIA Novosti source in the Russian Foreign Ministry said that "a tough response to these unhealthy steps of Berlin is already ready - she [Бербок] like it."
On April 21, the German Foreign Ministry decided to "reduce the presence of Russian special services" by expelling Russian embassy employees from the country. The Russian Foreign Ministry described the expulsion as "massive". According to RIA Novosti, more than 20 Russian diplomatic workers left Berlin for Russia on April 22.
In response, the Russian Foreign Ministry announced the expulsion of 34 out of 90 employees of the German mission in Moscow, writes the German publication Bild. According to the statement of the official representative of the Ministry of Foreign Affairs, Maria Zakharova, more than 20 German diplomatic workers will be expelled. May 1, TASS with reference to the German Foreign Ministry informedthat part of the employees of German diplomatic missions returned from Russia to Berlin.