"Gazprom" sailed to Greece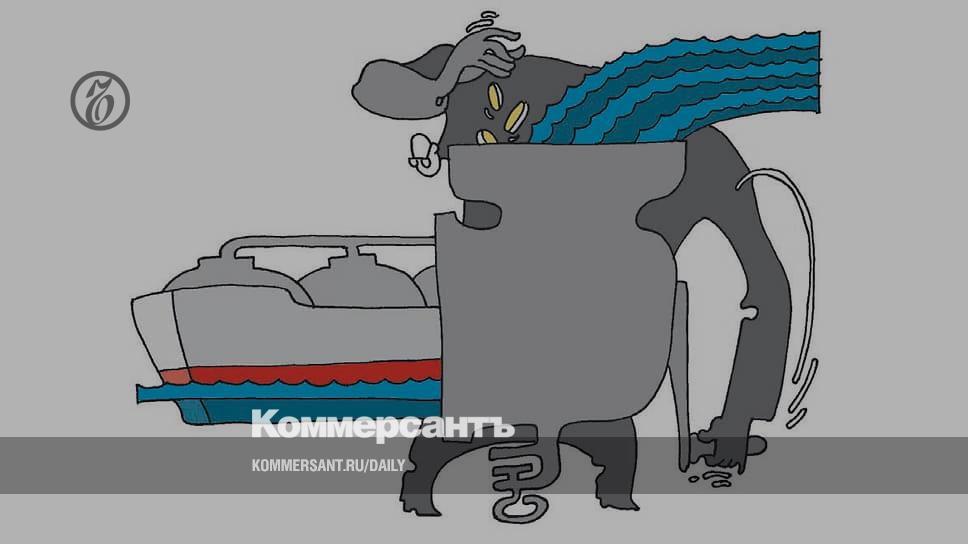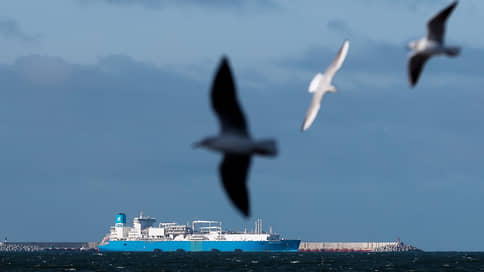 Gazprom has found a market for its liquefied gas from the Portovaya project in the Baltic - Greece has become it. According to Kommersant's information, the third cargo from this plant may be sent to the Greek receiving terminal of Revitus in the near future. In addition to Greece, LNG from Portovaya was shipped only to Kaliningrad. Previously, Gazprom avoided supplying LNG to those markets that receive Russian pipeline gas, but in the current circumstances, this strategy is no longer relevant, analysts say.
Gazprom may already ship the third batch of LNG from its Portovaya LNG project in the Baltic Sea to Greece. Now the Pskov tanker with an LNG cargo is at the entrance to the Suez Canal, but then, according to one of Kommersant's interlocutors, the cargo can go to Greece to the receiving terminal on Revitus Island.
Russian tankers "Pskov" and "Veliky Novgorod" with cargoes of "Port LNG" were already unloaded there on October 3 and November 16, respectively, follows from the data of the analytical company Kpler. The buyer of the cargo is unknown, but it could be one of the European traders who then sells this gas on the stock exchange. At the same time, Greece continues to buy pipeline gas from Gazprom, but Bulgaria has refused Russian supplies, which is now supplied with gas mainly from Greece.
Another cargo from Portovaya was shipped on November 21 by the Marshal Vasilevsky regasification vessel to Kaliningrad. Such deliveries are not commercially beneficial for Gazprom, since the region is usually supplied with much cheaper pipeline gas in transit through Lithuania. At the same time, the terminal for receiving LNG in Kaliningrad is needed for insurance in case of termination of transit. Gazprom explained to Kommersant that the supply of LNG to Kaliningrad was needed to test the system. Deliveries to Greece and the general marketing strategy of Portovoy were not commented there.
The Portovaya LNG plant with a capacity of 1.5 million tons was built on the basis of the Portovaya compressor station, which previously supplied gas to the exploded Nord Stream gas pipeline. On September 6, LNG production began at the plant. The launch of Portovaya took place against the backdrop of a severe energy crisis in Europe, caused by a reduction in Russian pipeline gas supplies to "unfriendly" countries. In September, it was reported that the project could be expanded by another 2 million tons. The plant now consists of two liquefaction lines using Linde technology, an onshore LNG storage tank with a capacity of 42,000 cubic meters and a floating storage facility with a capacity of 135,000 cubic meters.
Currently, EU sanctions do not apply to either Russian pipeline gas or LNG. However, Finland, the Baltic countries, Poland and the UK stopped buying Russian LNG after the outbreak of hostilities in Ukraine. In this regard, LNG trading with Portovaya may be difficult - for example, Gazprom failed to sell LNG to Western Europe, where prices are higher. In addition, the project does not have long-term contracts.
Greece also intends to reduce dependence on Russian pipeline gas by doubling the capacity of the terminal at Revitus and building a new terminal at the port of Alexandroupolis with 5.5 billion cubic meters in 2023. Gazprom used to satisfy up to 40% of the country's gas needs, but at the end of September, according to the Greek gas operator DESFA, imports from Russia fell to less than 20%. "If we didn't have Revitus today, we would be like other countries in the Central Balkans, completely dependent on Russian gas imports," Maria Rita Galli, chief executive of DESFA, told Reuters on September 23.
Independent expert Alexander Sobko believes that there is nothing unexpected in LNG supplies to Greece, although Gazprom also sells pipeline gas to this market. Nevertheless, he noted, in any case, Greece also imports LNG at the same time; last year, purchases amounted to 1.6 million tons. "In this case, Russian LNG in Greece competes primarily with other LNG. In addition, in conditions when the total volume of Russian pipeline exports to Europe is minimal and is determined by technical and political restrictions, it is not necessary to talk about a possible decrease in network gas exports against the backdrop of new LNG supplies," he says. The analyst also draws attention to the fact that Gazprom has chosen to supply its LNG to the country most distant from the main gas hubs in Europe, perhaps so that these deliveries do not affect stock quotes.