Gazprom decided not to reduce gas supplies to Moldova through Ukraine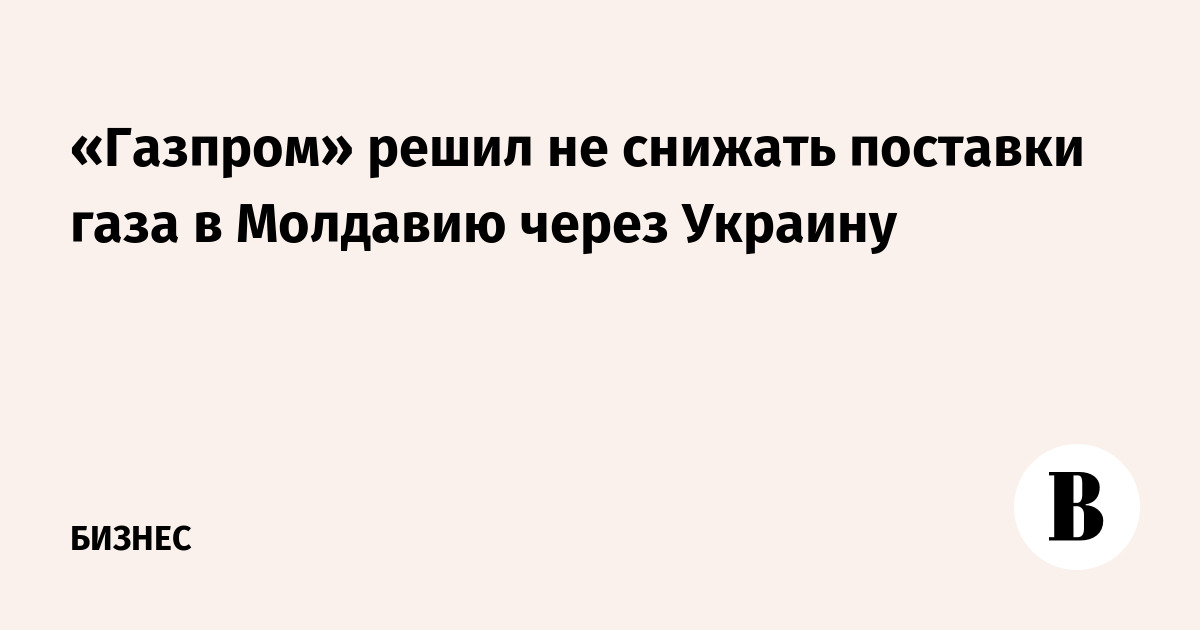 "The company "Moldovagaz" eliminated the violation of payment to "Gazprom" for the current supplies of Russian gas in November. Funds for the gas deposited on the territory of Ukraine, intended for consumers in Moldova, have been received from Gazprom. In this regard, it was decided not to reduce the gas supply to the Sudzha GIS for transit to Moldova," the statement said.
Gazprom also drew attention to "the regular violation by the Moldovan side of contractual obligations in terms of payment for Russian gas supplies." If violations continue to be recorded, "Gazprom» reserves the right to reduce the volume of gas supply or to completely stop the supply of energy resources, the company stressed.
November 22 Gazprom informed, which fixes the settling in Ukraine of Russian gas intended for delivery to Moldovan consumers under a contract with the Moldovagaz company. The company noted that if the transit imbalance through Ukraine persists, on November 28, from 10:00, Gazprom will begin to reduce gas supply to the Sudzha GIS in the amount of the daily short supply.
Now Moldova is experiencing a serious energy crisis. Earlier, the President of the Republic, Maia Sandu, said that the country could be left without gas and electricity in winter. She explained that Gazprom had reduced gas supplies, and electricity supplies from Transnistria and Ukraine had ceased. The President of Moldova stressed that, despite the efforts of the authorities aimed at saving energy, "the cost of paying the bills of one family amounted to 70-75% of income."
Subscribe on "Vedomosti" in Telegram and stay up to date with the main news of the economy and business