Galibri & Mavik revealed the truth about the true income of the musicians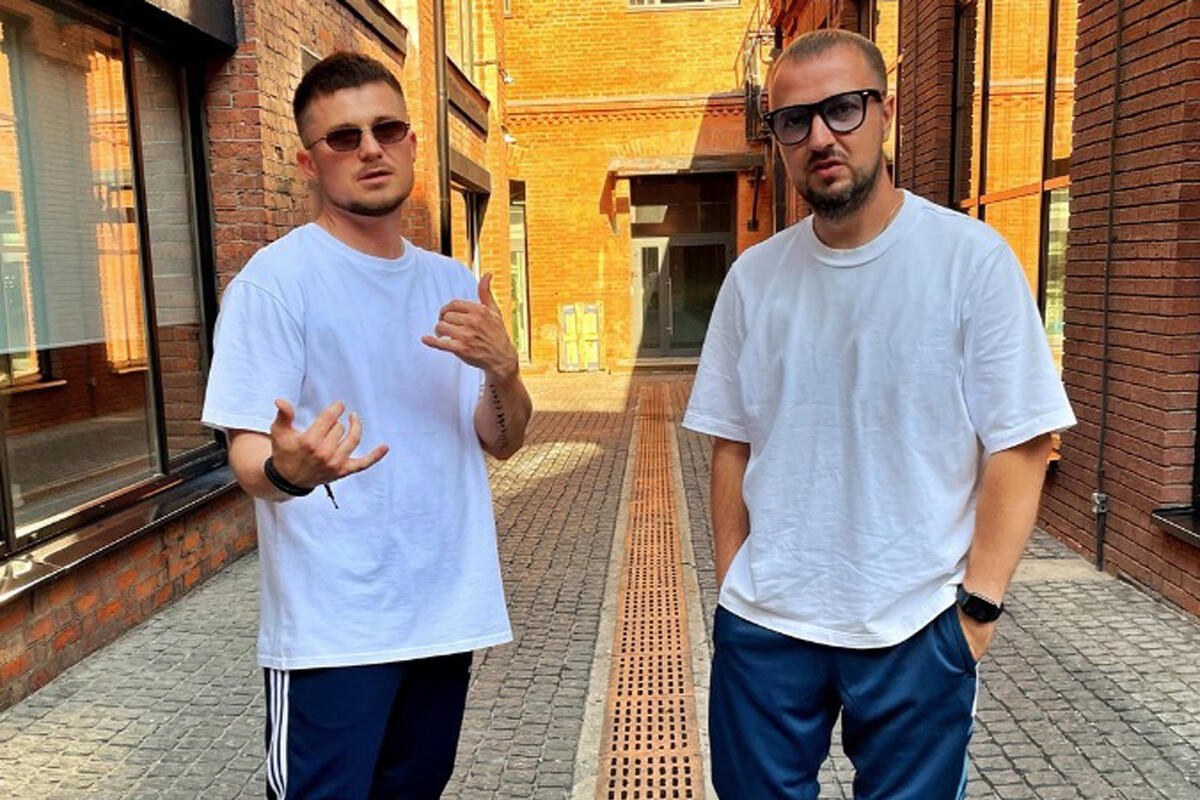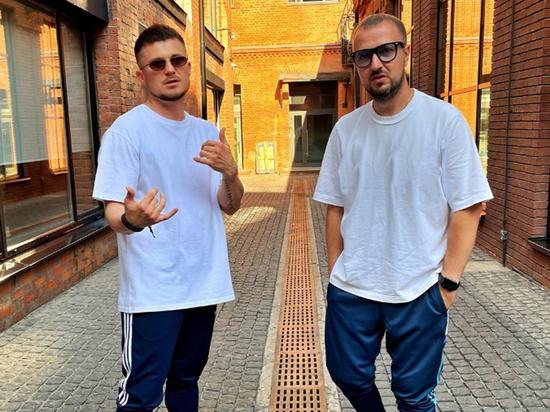 - You are constantly nominated and nominated for various music awards. What does this mean to you? How do you feel about various musical competitions?
Eugene: As in any sport, there is always competition in art. Even if you work in an office, there are also some competitions when you strive for something. And if you are nominated, then it's not just.
Alexander: Healthy competition contributes to the development of any business. Our recent performance on "Song of the Year" was a big event for us, because as a child we dreamed about it. And now it turns out that the dream has come true.
- You have already sung about Federico Fellini and Chuck Norris. What other cinematic character can we expect to appear in your new tracks?
Alexander: We also have Natalia Oreiro in the song "Carnival", however, she remained undeservedly unnoticed there. We don't write specifically about any character, but if you manage to remember someone in the song spontaneously, then why not.
Eugene: There are many well-known names in this world, we will have enough for the rest of our lives - we can't sing over and over again.
- By the way, Chuck Norris is such a fashionable character from the 90s, why did you choose him and not some more recent hero?
Eugene: It happened quite spontaneously. We didn't have such that after "Federico Fellini" we sat down and thought: "So, we need the next name." Somehow Chuck Norris turned out by chance.
Alexander: He still musically laid down on the melody. In fact, we tried to substitute different names, there was a conditional Vin Diesel, for example, but Chuck Norris sounded straight, that's why they took him. Eugene sang, I played enough, we improvised, and so everything came together.
- Your new track "Farewell, Alyoshka" sounds very relevant from the point of view of pop music, and you made the video in a light retro style - again stylized as the 90s, when the guys gathered in the DC (old-fashioned houses of culture), rehearsed. The only thing was that at that time there was no "three-ruble note" by which the girl leaves Alyoshka ... You even found a very old computer of those times. What is it - a tribute to childhood nostalgia or an obvious wave of fashion for the 90s?
Eugene: I'm still for the first option, I had it. We were going to DC, we had a band, we played, so the reference there is a real memory from childhood.
Alexander: When I studied at the Lyceum, we also had a creative group, it reminds me of the times when we gathered in the assembly hall, then all available means were good: it doesn't matter if it's a karaoke microphone or a synthesizer lying around. We decided to plunge into nostalgia, so in this vein we shot the video "Goodbye, Alyoshka".
Eugene: Everything is cyclical, now there are times when everything returns, and plus, of course, the fashion for the 90s is a very real and powerful trend that it would be foolish to ignore.
Alexander: And about the "three rubles" - many people who do not live in Moscow ask what it is. Treshka is the Third Ring Road in Moscow. Everyone has already learned the MKAD, but so far there is no such thing with the "three rubles".
Eugene: "Treshka" is just closer to the center.
- In general, informative and meaningful. Meanwhile, in the track "Slow" there is already another allusion - with half a turn it refers to the hit "Lyapis Trubetskoy" from the 90s "Au" with its semantic enumerations: "you are a camomile - I am spring, you are chewing gum - I am a gum", and everything in this spirit. You have a similar technique that became the basis of the song: "you are cinema - I am popcorn" ... Is this a conscious reference to Lapis or just a coincidence?
Eugene: When we composed it was a coincidence, but I remember that when we released the song, comparisons with Lapis already came to mind ...
Alexander: Suddenly they began to understand that Lyapis had something like that too, but we did it in our own way, our "counters" are not repeated. Moreover, in this vein, you can come up with a lot of combinations.
Eugene: Kirkorov has a song "My Bunny, I'm Your Bunny" with a completely similar technique ...
- "My bathhouse! I am your basin ... "
Eugene: That's right, there are many such songs, but in our song it's just that the mood is a bit "Lyapisovskie". But I listened to Lyapis, and it remains from childhood, on the subconscious.
- You filmed the video for "Fairy Landing" on a roller coaster. How did you manage to be so relaxed and still dance with your shoulders in the frame when you are rushing in such a scary carousel?
Alexander: "Fairy Landing" is still not a clip, it's a mood video. Speaking about myself, I can say that I am not a fan of these adrenaline rides. To film it all, we skated probably 20 times in a circle. At first it was scary, but then it was like going home. It was fun, interesting, funny.
Eugene: The company was still fun - it was a fit with Vova (performer Vavan. - Approx. "ZD"), he supported us morally.
Alexander: I then rolled forward for a long time.
— Considering that you release clips about once a season, surely you are currently working on the next video?
Eugene: We are currently working on a new track. No longer a fit - exclusively ours, positive, solo. There were already thoughts about the clip, but we can't say for sure yet. The clip "Farewell, Alyoshka" has just been released, so we are not in a hurry.
Alexander: We filmed Alyoshka only at the end of December, a month has not even passed since the filming. In any case, there will be a video for some song, but we have not yet thought about what it will be like and for what song, since we have a lot of "demos" written. All this will be decided along the way. But we like to shoot clips, this is a very interesting activity, a creative process. Then you see all this and think: "Is this really us?"
— How has the situation with the promotion of new songs changed for you personally in 2022? Many complain about the collapsed market, the departure of international streaming…
Alexander: The situation, of course, has changed, if we count in terms of profit, it has become half as much. But we have our own label, and we're not going anywhere. Everything else is as it was. There are concerts, there are shootings, songs are being written, the studio is working.
Eugene: There is enough for life, money is earned and invested in the project: for shooting clips, for recording songs.
Alexander: If we talk about promotion, then there is a problem with YouTube. But a person gets used to everything, there are Russian sites that are trying to do something similar. Wait and see.
- How would you advise novice artists to get promoted?
Eugene: It seems to me that radio today complements the entire Internet movement.
Alexander: Regarding the radio, I completely agree with Zhenya. We promoted one artist about two years ago, one of his songs was well received by radio stations, but at the same time it did not go on the Internet. The same artist had a song that was not taken on the radio, but on the Internet it had more coverage. So it's very good when it's all in the complex: the Internet, radio and TV. And as for being on music programs, it's probably like career growth - it's also important for an artist, sooner or later many people come to this.
- Do you listen to the advice of music editors of radio stations when preparing a new song for release? Some artists look into their mouths with trepidation, others, on the contrary, grumble, calling this "caste" of musicians pompous charlatans who really do not understand anything in music ...
Eugene: Many artists sometimes write a track specifically to get it on the radio, but we don't use that system at all. We just write what we like, how we feel. Even if the track is not taken to the radio, we are not upset.
— This year your duet was nominated for one of the main hit awards in the Discovery of the Year on Radio category. Previously, you were awarded as the authors of the hit "Raspberry" performed by Khabib, who also collected a good harvest of awards with this "berry", including last year's ZD AWARDS. How significant are the awards for you, based both on public polls and on statistics - the number of radio broadcasts, video views?
Eugene: This says a lot, the rotations show the musical movement.
Alexander: Of course, it is important and pleasant, sometimes even exciting, when you are nominated as the "Discovery of the Year on Radio". So there is something in it. I see our songs on the radio all the time.
Eugene: At the same time, there are a lot of artists. And there are artists whose songs have been rotated for five, ten years. And here in two years - in ladies ...
Alexander: Before we were only writers, we were pleased that the artist for whom we write songs receives an award. And now we are artists ourselves - this is a big growth for us.
Eugene: And the fruits of hard work.
Alexander: Sometimes we can't even believe it's us.
* * *
The magic of a musical hit lies in the fact that, all of a sudden, a previously unknown artist can be ahead of the rest. Dreams come true, but not all musicians can stay on top. "ZD" will watch with interest the acrobatic exercises of Galibri&Mavik in writing new songs and their dynamics in the charts.