FSB reported the risk of provocations on the Polish and Baltic borders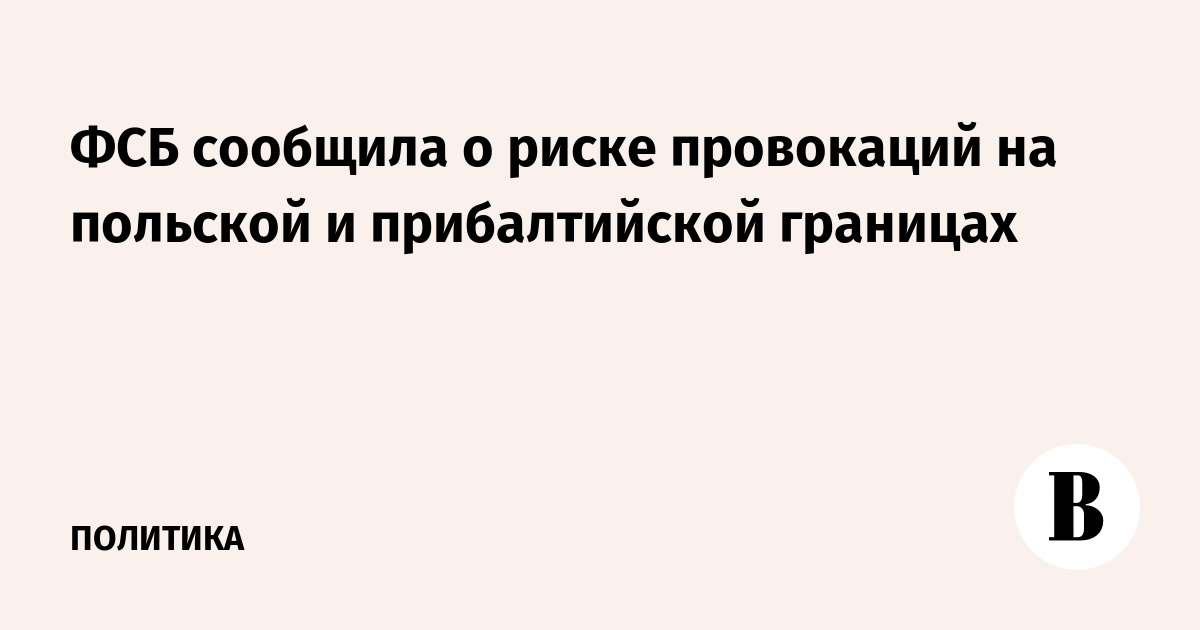 The risks of provocations have increased on the Polish and Baltic sections of the Russian state border, General of the Army Vladimir Kulishov, First Deputy Director and Head of the Border Service of the FSB of Russia, told TASS.
"There is an increase in the activity of foreign intelligence services in the western and northwestern directions, the risks of provocations have increased on the Polish and Baltic sections of the state border, as well as in the waters of the Baltic and Barents Seas," – said He.
The situation on other parts of the border, in addition to the Ukrainian one, remains dynamic, and its development is influenced by the activities of the United States and its allies "for the international isolation of the Russian Federation," Kulishov said. It is accompanied by the buildup of NATO's combat potential, sanctions and "negative information impact on Russian society."
Earlier, the Russian authorities proposed to ban Polish trucks from passing through the territory of Russia. On May 23, State Duma Chairman Vyacheslav Volodin announced that the deputies unanimously voted for a ban on the passage of Polish trucks. Parliamentarians also want to ban carriers from Poland from refueling at Russian gas stations at local prices, setting the cost of fuel for them at the level of EU prices. After that in the Republic declared about plans to close the border for Russian and Belarusian trucks.
In the spring of 2022, Defense Minister Sergei Shoigu announced that the United States and NATO were stepping up operational and combat training along Russia's western borders. At the same time, he spoke about the applications submitted by Finland and Sweden to the North Atlantic Alliance, because of which tension "in the zone of responsibility of the Western Military District continues to grow."