FSB announced the detention of members of a terrorist cell in Crimea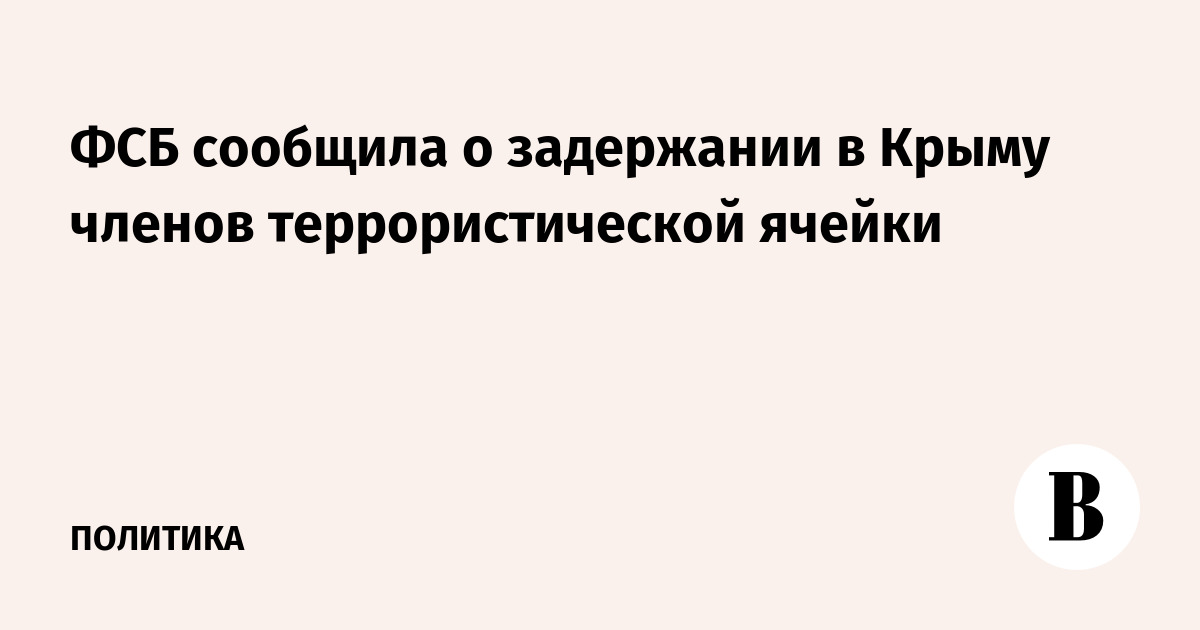 The FSB of Russia detained six people in Crimea who were members of the Hizb ut-Tahrir al-Islami terrorist organization banned in Russia, the cell was destroyed. About it write "RIA Novosti" with reference to the press service of the department.
"The FSB of the Russian Federation, in cooperation with the Russian Guard in the Republic of Crimea, suppressed the activities of a cell of the international terrorist organization (ITO) Hizb ut-Tahrir al-Islami * (banned in Russia by the decision of the Supreme Court of the Russian Federation in 2003), detained six participants," it said. in the message.
It is specified that the detainees spread terrorist ideology in Russia and recruited local Muslims into their ranks during the meetings. Criminal cases have been initiated against the detainees.
The press service noted that communication facilities, electronic media and various propaganda materials were found at the detainees' homes. It is specified that they acted under the leadership of emissaries located in Ukraine.
The day before, on January 23, the FSB reported prevention terrorist attack in the North Caucasus, which was prepared on the instructions of the Ukrainian special services. The detainee admitted that he really planned to arrange a terrorist attack. A criminal case was initiated against him under Part 1 of Art. 30, part 2, art. 205 of the Criminal Code of the Russian Federation (preparation for a terrorist attack by a group of persons). He faces up to 20 years in prison.