Filatov&Karas decorated Alla Pugacheva with beats and loops, "despite the situation"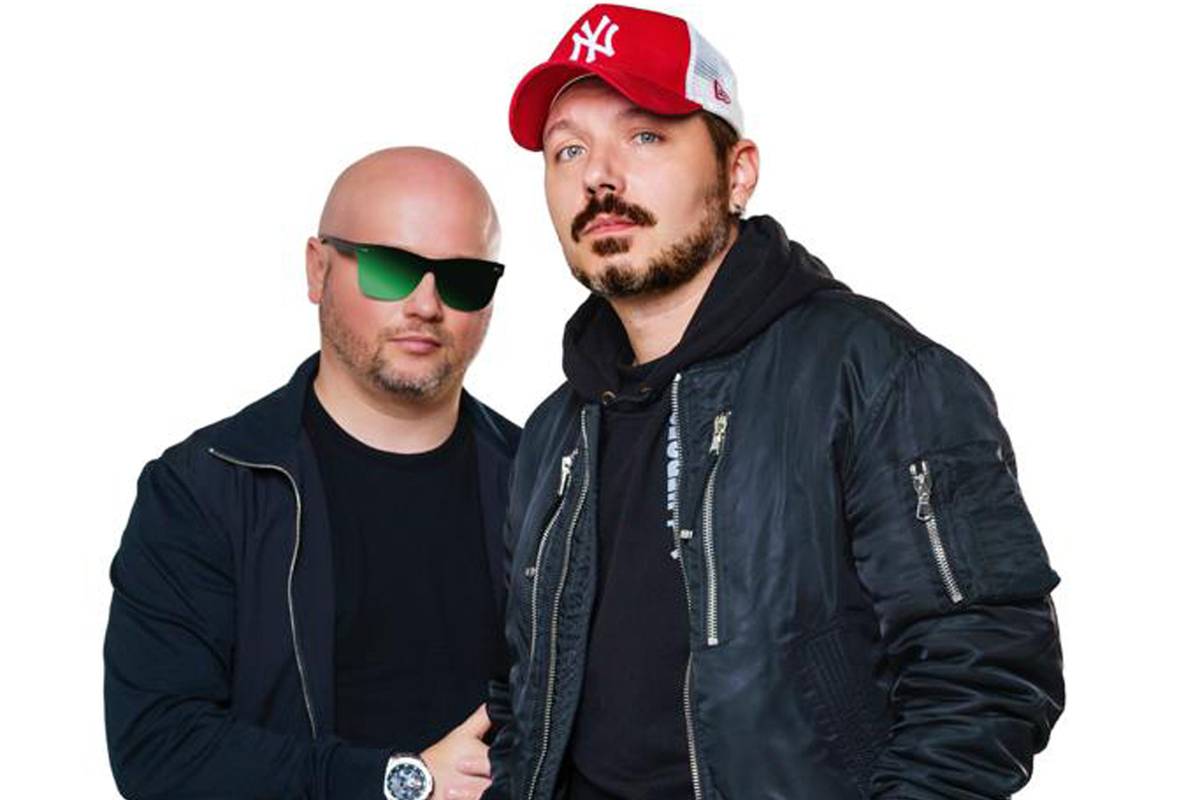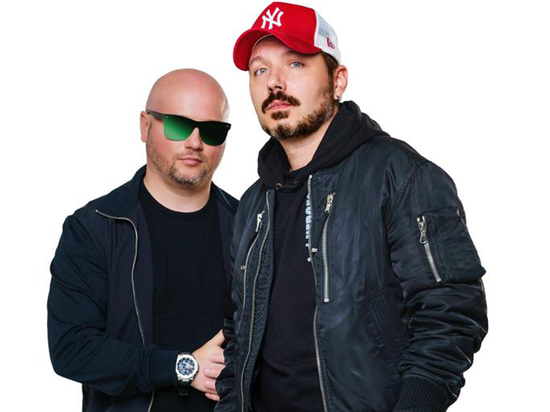 Dmitry Filatov from the popular electronic duo Filatov&Karas dropped in for a cup of tea at ZD this week. The boys have been nominated for a major internet music award and the joy is endless. It is always interesting to compete with your own kind, or incomparable at all, especially since it is the results of professional awards that ultimately help to form new trends and trends. The duet was making noise with tracks the whole past year, and by the New Year holidays they were sold in earnest, shaking the musical media space with an "updated" version of the song "Wow" from Our Everything - Alla Light Borisovna from the time of her "youth period" of the late 80s of the last century.
The remake track also received a new name, I Keep On ("I continue"), coming out in two versions: with a new African-American incendiary vocal from Joel Edwards and in the "correct" version with the original voice of the Diva. Comparison of the standard and its modern reading turned out to be fascinating, proving, on the one hand, the obvious - no one can sing Pugachev anyway, and on the other hand, any interpretation of her great heritage, if done with intelligence, tact, feeling and imagination, adds new unexpected colors. to what seemed already forever and textbook "cast in granite" ...
— You have been at the forefront of dance music for several years. What do you think, what are the prospects and ways of its development? If I understand correctly, then the dry sound in the style of "tyts-tyts-tyts" has long been out of fashion? You use a "fat" sound, rich in various instruments, sometimes even on the verge of rock, which breaks the stereotypes about DJing and electronic music...
- Music, of course, is different, we did not invent the wheel, but we try to find our own sound. Everyone has their own personal associations with electronic music - you have one, I have another. Now all music is electronic, the same rock is already reduced in a completely different way. Is 30 Seconds To Mars rock or not rock? In fact, they are rock, but their sound is more saturated, electronic. If we talk about electronic dance music, then its peak was in the early 2010s, when the Swedish house mafia, the Dutch strong school, was at the top. But until now, all the main characters have remained the same - there is David Guetta, Tiesto, Armin van Buuren, they do not change. And new ones appear with several tracks and leave. It's hard to predict anything here. If we talk about the development of electronic music, it seems to me that it will simply penetrate into different genres. Now the boundaries between genres are being erased. In the end, everything will mix up, and there will be such cool musical salads.
- Yes, if earlier music was clearly divided into the 70s, 80s, 90s, then in the current century, of course, everything is already intertwined, sometimes it is not clear what is relevant and what is not ... Here you released a month ago a remake of Alla Pugacheva's hit "Wow". In these merciless times, it was quite risky to turn to her work, wasn't it? But you made up your mind. Why did you choose this particular song?
"She's been in our stash for three years now. Even before the pandemic, we went to the song writing camp - the so-called music camps. Various producers, composers, singers from all over the world gather there, break into groups and collectively write music. During the week we wrote about 15 songs, we were wildly tired, and on the last day a dark-skinned musician came to us and began to ask about Russian music in general. And when I flew there, I listened to our Soviet retro, and this song by Pugacheva and Kuzmin got stuck in me: "It had to happen like that, it had to have fallen in love like that." He showed her. He said that it was cool, and we tried to adapt it to the foreign market. They threw an arrangement, but somehow the song didn't work for us. I asked Joel Edwards from Deepest Blue to cover it and then it started playing. Now we have decided that it needs to be released, despite the fact that problems may arise due to the situation around Alla Borisovna. But, since the author of the words and music is Vladimir Kuzmin, he gave us permission and, by the way, receives some royalties from this. We are clearly aware that it is very difficult to work for the West because of the general situation, since we are directly associated with Russia. We also clearly understand that tracks in English come in here much worse. But we will still do them. Now we have 50/50 Russian and English songs.
— How did you rebuild your presence in the Internet space in the last year, because many sites that were popular earlier turned out to be inaccessible?
- This is really a problem, revenues have fallen, YouTube is not being monetized, in which we invested a lot, Spotify disappeared, on which we had one of the strongest accounts in Russia, problems with other platforms. In fact, there are three local sites left. Russian music will be difficult. Everyone is under stress, because incomes have fallen sharply, but they are coming up with something. If earlier it was possible to shoot expensive clips, now you need to find a more creative approach.
- How was it with corporate parties this year, including New Year's ones?
- Their number decreased after September 21, many city events and corporate parties in large companies were cancelled. But still somehow we work. It's been shaking for three years already: first a pandemic, then vaccination, now a military operation ... If you spend a lot of time on the studio, then there is no time to lose heart.
- Especially since your music is good, it's not just that you get awards. Speaking of awards: how important are they for musicians? And is there a danger that, while receiving a local award, you can fall into the so-called template. "Russian pop"?
- It is not clear whether it is good or bad - to be Russian pop. Prizes are different. There are awards "for their own", there are more objective ones based on numbers. Since all music has become digital, the moment when you can feel the music is gone. Previously, a disc, a cassette, a record came out - this was an event. And now something has come out somewhere on the Internet, and if the server disappears, then that's it, you are gone and never have been! And the bonus effect, when you can feel the figurine, put it on the shelf, is very cool. Plus, for a profile to explain who you are, it's better when you have some achievements ...
It remains, apparently, to wish the duet Filatov & Karas the right awards, high-profile victories - and listen to the track I Keep On, nostalgic for the stage of the 80s ...