Exit poll: six parties crossed the threshold in the parliamentary elections in Kazakhstan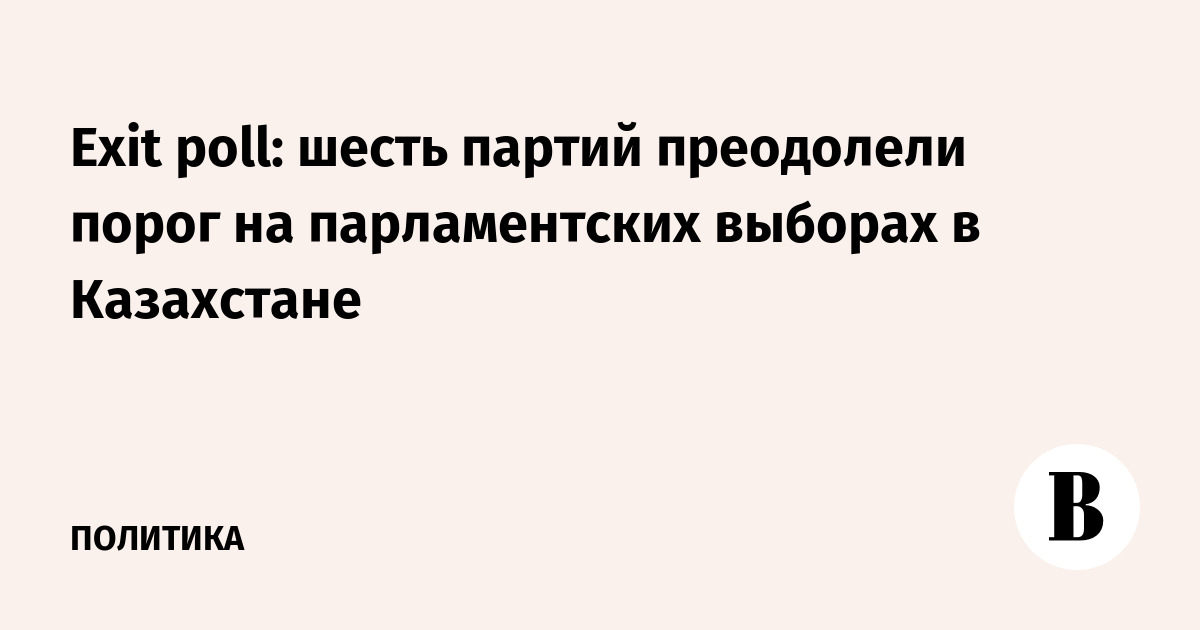 The five percent threshold required to enter the lower house of parliament (Mazhilis) of Kazakhstan on party lists was overcome by six of the seven parties, reported "RIA Novosti" with reference to the results of the exit poll of the Eurasian Integration Institute (IEI).
The largest Kazakh party, Amanat, won 53.46% of the vote. The People's Democratic Patriotic Party "Auyl" received 10.52% of the vote, the public association Respublica Party - 8.9%, the People's Party of Kazakhstan - 6.25%, "Ak Zhol" - 7.87%, the National Social Democratic Party - 5.31%. The Kazakhstan Green Party "Baytak" did not get the required number of votes.
At the Central Election Commission of Kazakhstan reportedthat the turnout as of 22:10 Astana time was 54.19%. 42.91% of voters included in the lists received ballots in Astana, 25.82% in Almaty, and 45.46% in Shymkent. The highest turnout was recorded in the Kyzylorda region, where it amounted to 67.21%.
On March 19, 2023, extraordinary elections of deputies to the Mazhilis (lower house) of the Parliament and maslikhats (local representative bodies) are being held in Kazakhstan. Decree on the dissolution of the Mazhilis of the Parliament of the Republic of the seventh convocation and on the early termination of the powers of maslikhats of all levels on January 19, 2023 signed President of Kazakhstan Kassym-Jomart Tokayev.