"Even Africans were allowed in": how the Russian-Finnish border was closed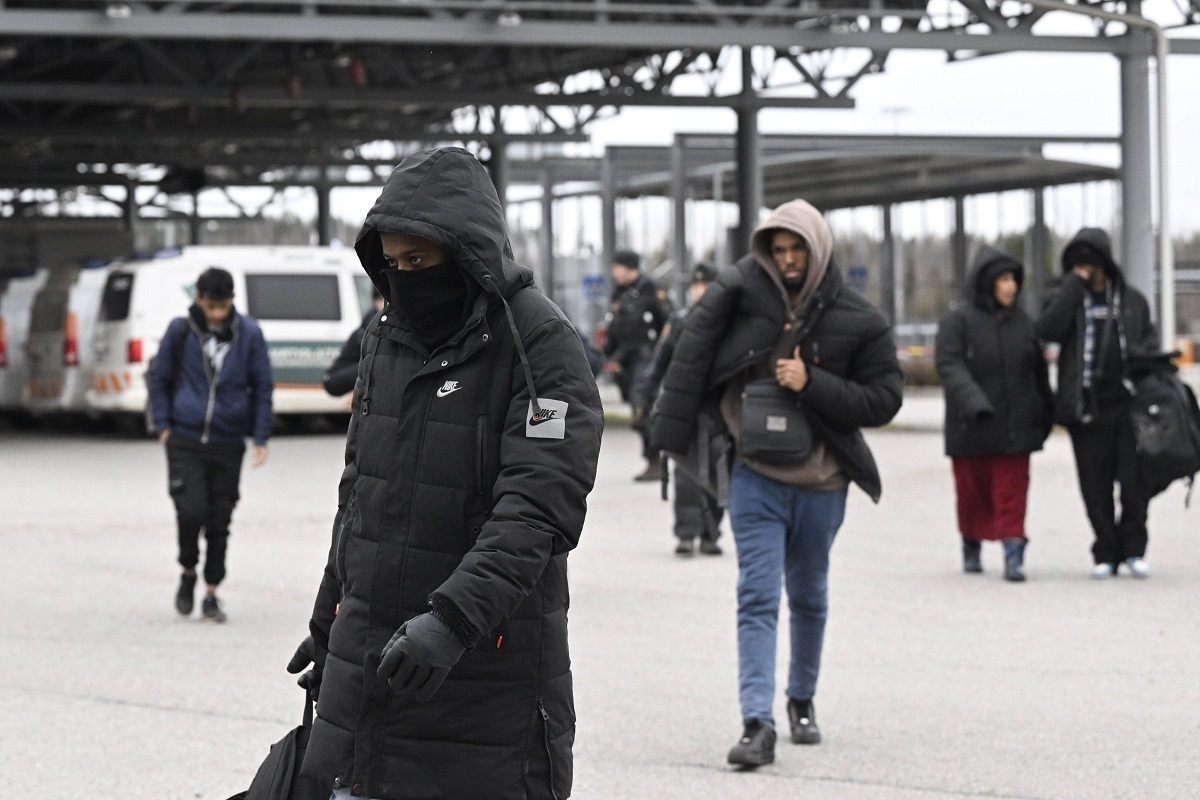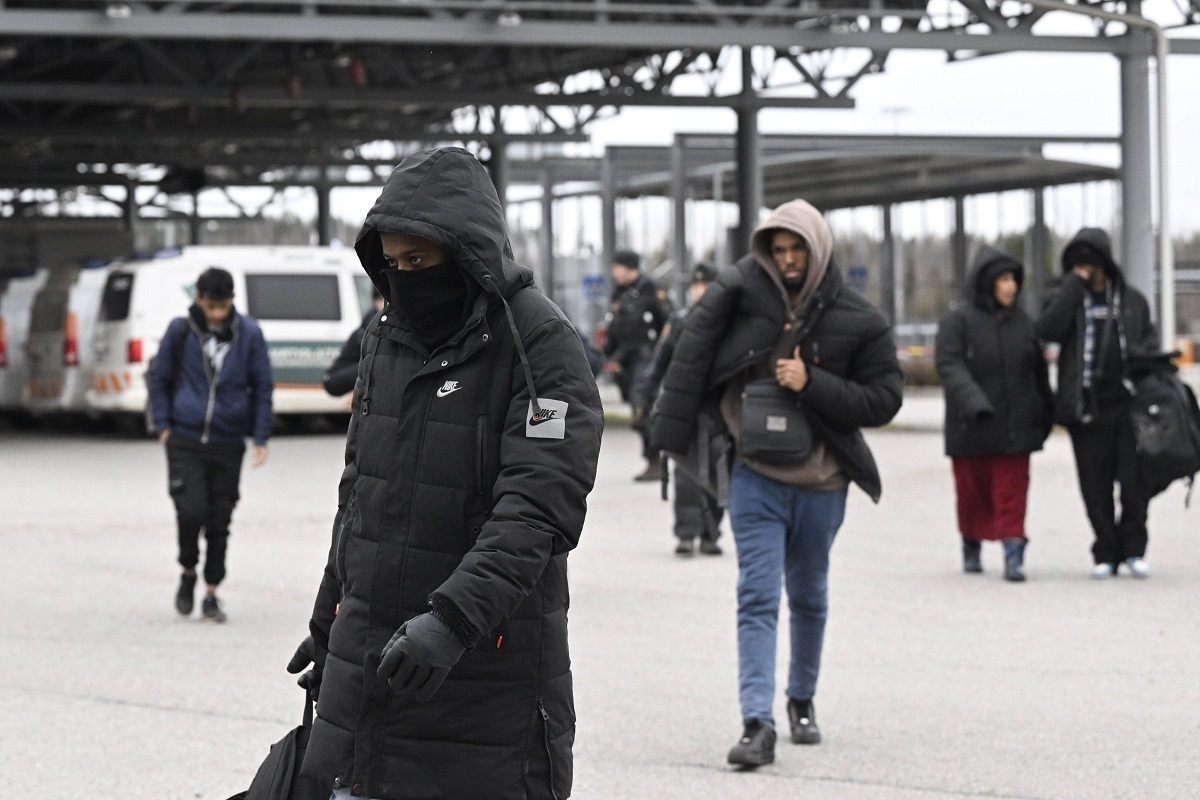 On the night from Friday to Saturday, Finland promised to close 4 ground checkpoints, but closed as many as 5. Not only St. Petersburg residents, but also Helsinki residents are shocked - some even went out to a rally on the legal weekend against the "bicycle lock" at the border with Russia (named after " Somali cyclist" who tried to illegally enter Finka from the Russian side), which served as a formal reason for the announcement of the closure of the borders.
We learned how the last moments of the Russian-Finnish land border crossings went.
Let us recall that the "Somali cyclist", a citizen of Somalia, was detained at the Finnish border checkpoint on Wednesday, November 15: not having a Schengen card, he tried to ride a two-wheeler into the EU territory from the Russian side - this is exactly how it sounded in the Finnish press. Border guards allegedly saw an African illegal immigrant being dropped off near the border by a car with Russian license plates. On the same day, the Finnish Ministry of Internal Affairs notified the Russian Federation of its appeal to the government of the country "to limit the operation of 4 land border crossings due to the uncontrolled activity of migrants on the Russian side." And although such a unilateral closure is contrary to EU laws, Suomi, contrary to the usual, quickly moved from words to action. By Friday, Prime Minister Petteri Orpo made an official statement about "the suspension of the work of 4 Finnish checkpoints on Russian borders on the night of Saturday, November 18, tentatively until February 18."
Elena from Moscow had already purchased tickets from Helsinki to Barcelona, ​​and she planned to get to the Finnish capital by land transport. Now the airline is not refunding her money for the flight.
"They say that the closure of land checkpoints between the Russian Federation and Finland is "not their force majeure," Elena is indignant. - How will I get to Helsinki now?
"They threatened to close Imatra, Niirale, Nuijamaa and Vaalimaa, and they also closed Vartius," an upset Russian woman living with her French husband in Lyon. - Our daughters' winter holidays with their grandmother in Russia were disrupted. We wanted to fly to Helsinki, and then by car with friends, even when we already knew that 4 points would be closed. Just through Vartius, it is 900 km from the now closed Niirala crossing. This was the easiest and most cost-effective way; the rest were expensive and tedious. Now we have canceled the trip; instead, we will buy plane tickets for grandma to come to us.
The notorious Vartius, also known as Lyuttya, is a checkpoint bordering Suomi on the territory of Karelia. While the main stream of those wishing to cross the "cheapest border" crowded all night on Saturday on both sides of Imatra, Niirale, Nuijamaa and Vaalimaa, the Finns declared Vartius-Lyttä "unable to cope" and closed it too, although there was no talk about it the day before. According to the Finnish newspaper Yle, after seeing the crowds at the closing checkpoints on Saturday night, many were not too lazy to make a detour of almost 1000 km and arrive at Vartius. In total, according to the Finnish border services, on the last working day - which was Saturday night - 220 asylum seekers crossed from the Russian side to the Finnish side, all of them were allowed through and will be naturalized in the EU. True, those who were at the closing checkpoints themselves or received a detailed report from loved ones standing there had somewhat different impressions.
"Our son and daughter-in-law managed to get to Imatra in just the last moments," share Arkady and Lucille, a married couple from St. Petersburg. - They would have gone anyway, my son has a job there, but not with such a salary to fly on a plane with 3 transfers. They stood for a long time, or rather, sat in the car. And they sent us a video. Russian border guards allowed everyone through our border, even obvious foreigners - dark-skinned people, for example. Our cars were even allowed on the bus lane. But the Finns desperately froze and slowed down. They simply didn't have time to check everyone. And half of them, judging by the noise and the return, tried to get through without Schengen at all.
Meanwhile, on the RuNet they are discussing that at the now closed Niirala checkpoint, Finnish border guards even used "accelerating gas" against "illegal immigrants" from the Russian side.
"Nuijamaa was supposed to close at midnight, but in fact they closed at about 3 am," says Johan, a resident of the Finnish border city of Lappeenranta, who met relatives from the Russian side on Saturday night. - Mine were one of the last. And after closing there is a lot of noise. We didn't see it, but we heard it. And the next morning we learned that two illegal immigrants had broken through at a run from no man's land to the Finnish side. But it's not clear how they got into neutral?
The secret seems to be known on our part: those who stood at the Brusnichnoye border crossing (from the Leningrad region to the Finnish Imatra checkpoint) on the fateful night for Russian-Finnish land communication say that the Russian border guards were being liberal.
"Our border guards let everyone through to neutral," says a company from Vyborg, which on Friday evening safely moved to the Finnish side. - On bikes, even on scooters. Therefore, everything was fast on the Russian side.
I'm wondering whether this is legal from a former officer of the border detachment of the same "Brusnichny".
"Before, when I was still serving and there was mutual assistance between our countries, on our side we cut off non-citizens of the Russian Federation without Schengen who were trying to get to the other side," Sergei answers. - There were all kinds of people: Iranians, Iraqis, Pakistanis. But in general this is not the responsibility of the checkpoint issuer, it is simply mutual assistance. And since they are closing themselves off from us, and our people are in a hurry to get to Finland along the most optimal route, why should we filter illegal immigrants coming to them for them?! And there were a lot of people on the Finnish side, Finns from border towns were constantly visiting us back and forth.
- Where are the illegal immigrants on the Russian side from?!
- For us, they may be illegal immigrants. Maybe this is a student from somewhere in Africa, we have a student visa. We have no right not to let him out of the Russian Federation; he is a foreigner. We are not obliged to check whether he has Schengen. They only have to ask if all his documents are in order? And if he answers, let's say that he has a second EU citizenship, we are not obliged to check this, we can just take his word for it and release him. And this "EU citizen" gets through neutral to the Finns with a clean passport and begs there for political asylum.
According to the Finnish side, on Friday evening, November 17, a whole detachment of 30 cyclists arrived at the Niirala checkpoint (from the Russian side of Värtsilya in Karelia), and the now closed Vaalimaa allowed even African scooter riders through from the Russian side. The Finnish press reports that "the asylum process has been launched against them." But mere mortal Finns, especially from cities bordering the Russian Federation, are no less dissatisfied with the closure of five checkpoints than on our part.
"Many have relatives, brides and grooms on opposite sides, and they also made purchases from each other," sighs Johan from Lappeenranta. - And now that's it, love is over, we can't fly to each other on a plane.