Electronics slowed down in a free parking lot - Kommersant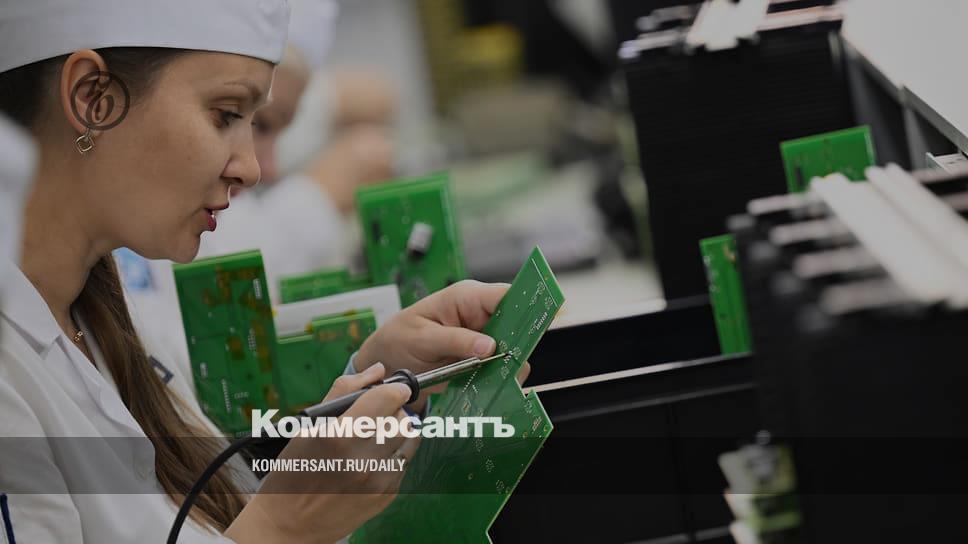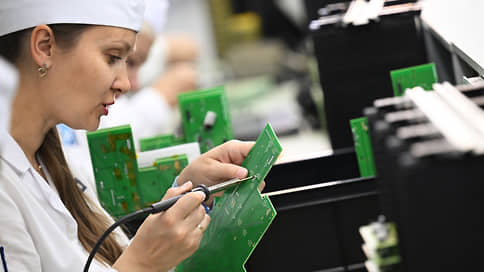 Due to the increased demand for printed circuit boards for automotive electronics, medical equipment, computers and servers, contract manufacturers of such products have begun to expand their production and invest tens of millions of dollars in this. Many also have to replace European and American PCB manufacturing equipment with Asian counterparts. Now, market participants explain, the queue for the production of electronics at contract facilities has stretched for months, and its cost has increased by 20%.
Most of the Russian contract manufacturing of electronics began to increase capacity within the country, Georgy Levin, head of the contract manufacturing committee of the Association of Electronics Developers and Manufacturers (ARPE), told Kommersant: "The fact is that Russian vendors of end equipment (computers, servers, etc.) after the departure of foreign competitors, they decided to quickly occupy the vacant niches, the queues for contract manufacturing stretched for several months, so organizations have to invest in expansion." Due to the shortage of production capacity, many Russian equipment vendors have already begun to cooperate with contract manufacturers in China, Vietnam, and India (see Kommersant dated May 22).
The cost of contract manufacturing in the Russian Federation increased by about 20% over the year, Mr. Levin says: "The rise in price of semiconductors, the increase in prices for production equipment from distributors, as well as an increase in employee salaries affected." According to the interlocutor of Kommersant among contract manufacturers of electronics, the cost of production for these reasons increased by 50%.
Manufacturers interviewed by Kommersant confirm their intention to expand production. So, according to the CEO of Rezonit Andrey Kucheryavy, now all contract manufacturing is overloaded, and European and American equipment for the production of printed circuit boards has to be replaced by Asian counterparts, as a result of "the volume of investment by Rezonit" in equipment for contract manufacturing in 2023-2024 will be about $10 million. Denis Korshunov, vice-president of Promelectronica (who installs components on printed circuit boards), also reported on the growth in demand for contract manufacturing of electronic products: "If the flow of orders continues or increases, we will buy another production line."
Manufacturers such as Pantes, Rezonit, Starline and A-Contract are also expanding capacities, Andrey Kucheryavy says: "The main investments in expanding installation and assembly capacities come from final electronics manufacturers that specialize in smart meters , data storage systems (SHD), drones, etc." In addition, adds Mr. Kucheryavy, a course has been set for localization in the segment of computers, measuring equipment, medical and automotive electronics. In "Starline", "A-Contract" and "Pantes" did not answer "Kommersant".
According to data from the presentation "Development of systems of requirements for the localization of autoelectronics" from ANO "Consortium Automotive Components and Telematics" (Kommersant has it), by 2030 the market capacity of electronic control units (ECU, a device for monitoring and regulating the operation of vehicle systems) in Russia will more than double - up to 450 billion rubles, and the share of ECUs produced in Russia will be 58%. At the end of 2022, these figures are equal to 180 billion rubles. and 25% respectively. In this regard, it follows from the presentation of ANO, the demand for Russian printed circuit boards will grow from 3.7 million square meters. dm per year in 2022 to 10-12 million sq. dm per year in 2030.
About half of all Russian electronics manufacturers use contract manufacturing, while companies providing such services have difficult access to various support tools, such as subsidies and grants from the Ministry of Industry and Trade, notes Georgy Levin. The Ministry of Industry and Trade told Kommersant: "It is proposed to expand the list of electronic products, for manufacturers of which reduced tax rates for corporate income tax and reduced rates of insurance premiums will be applied. However, the planned benefits are aimed specifically at the production of products, besides, the enterprises of the radio-electronic industry - contract manufacturers work according to several classifiers that are already in the approved lists.