Bodies found after the Battle of Waterloo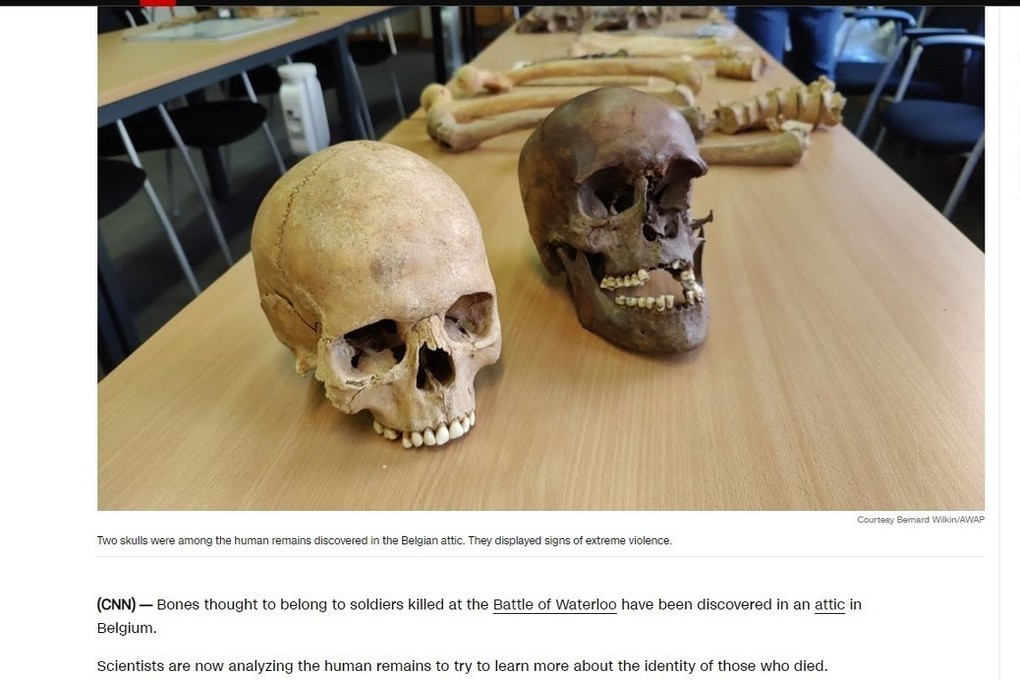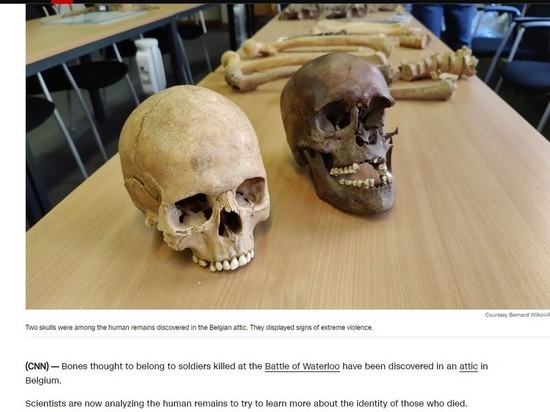 Bones believed to belong to soldiers who died at the Battle of Waterloo have been found in an attic in Belgium. CNN.
Scientists are currently analyzing the human remains to try to learn more about the identity of the dead.
The battle took place near the village of Waterloo, south of Brussels, on June 18, 1815. Napoleon Bonaparte was finally defeated here by the Duke of Wellington's combined allied army of 68,000, supported by 45,000 Prussians under Gebhard von Blücher.
While over 10,000 people are believed to have died during the battle, only two bodies of the fighters have been recovered by historians and archaeologists.
Historians have recently uncovered that many of those who fell at Waterloo were later dug up by farmers who sold their remains to be used in an industrial process.
Last November, Bernard Wilkin, senior researcher at the Belgian State Archives, was in Waterloo giving a talk on a process that used bones as a kind of charcoal to refine sugar when a man approached him.
"This elderly man came up to me and said: "Doctor. Wilkin, I have the bones of these Prussians in my attic," the scientist shared with the press.
He wished to remain anonymous. He first showed Wilkin photographs of the bones and then invited him to his home near the battlefield at Plancenoy, where Napoleon's forces were facing the Prussians.
A few days later, Wilkin visited a new acquaintance, who explained that he used to have a "small private museum", and the remains of people were given to him for display by a friend who found them several years ago.
Although he was an avid collector of Napoleonic memorabilia, he declared to Wilkin that he could not "ethically" bring himself to display the remains, so he hid them in his attic.
Wilkin spoke about a man who lived alone, why he decides to give the bones: "He suddenly decided that he was old and might die in the coming years, and he was afraid what would happen to the bones then. When he saw the study we published last summer, he thought, "This guy knows about bones and the Napoleonic wars, and he works for the government."