Boats of the Pacific Fleet of the Russian Navy conducted firing practice in the Sea of ​​Japan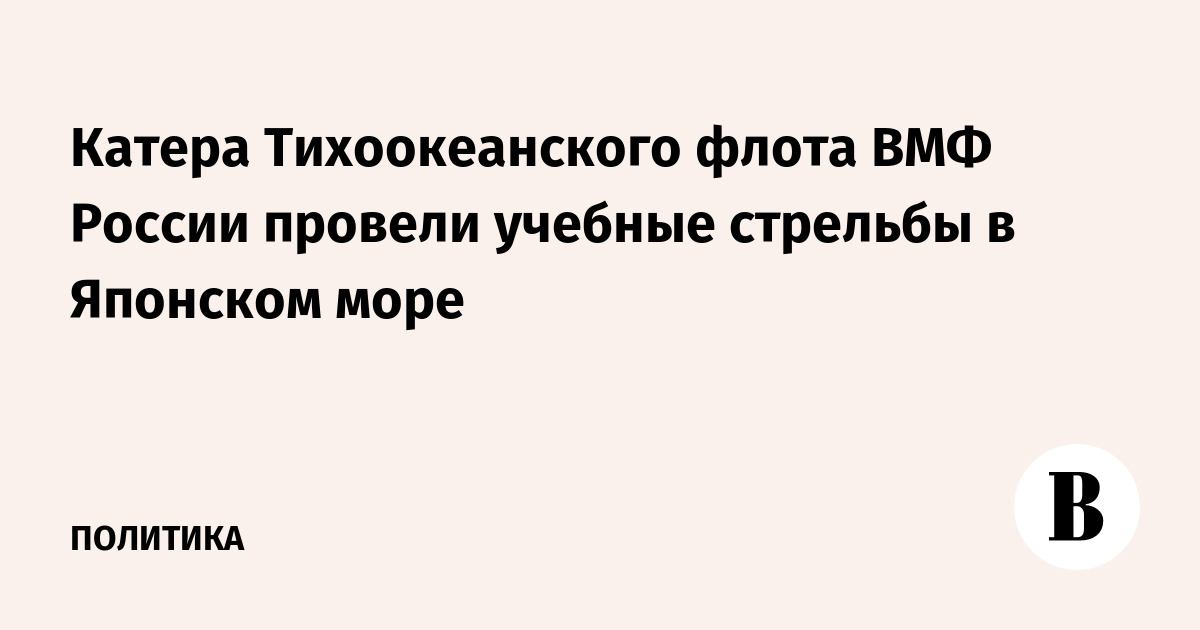 In the waters of the Sea of ​​Japan, two missile boats of the Pacific Fleet of the Russian Navy launched a joint missile strike with Moskit cruise missiles against a mock enemy's sea target. About it informed Telegram channel of the Ministry of Defense of the Russian Federation.
"The target, located at a distance of about 100 kilometers, was successfully hit by a direct hit from two Moskit cruise missiles," the report said.
The safety of the firing was ensured by surface ships and aircraft of the naval aviation of the Pacific Fleet, they added.
Earlier from 15 to 19 March passed trilateral naval exercises of Russia, China and Iran "Marine Security Belt - 2023" in the Arabian Sea. The Russian side at the exercises was represented by a detachment of ships of the Northern Fleet - the frigate "Admiral of the Fleet of the Soviet Union Gorshkov" and the medium sea tanker "Kama".
At the first stage, the military sailors of the three countries worked out on the maps the drawing of episodes of the exercise on practical actions at sea, and will conduct briefings. As part of the second stage, the participants worked out the formation of an interethnic detachment of warships, joint maneuvering, and also performed artillery firing.