"Batman" came under distribution - Newspaper Kommersant No. 13 (7458) dated 01/25/2023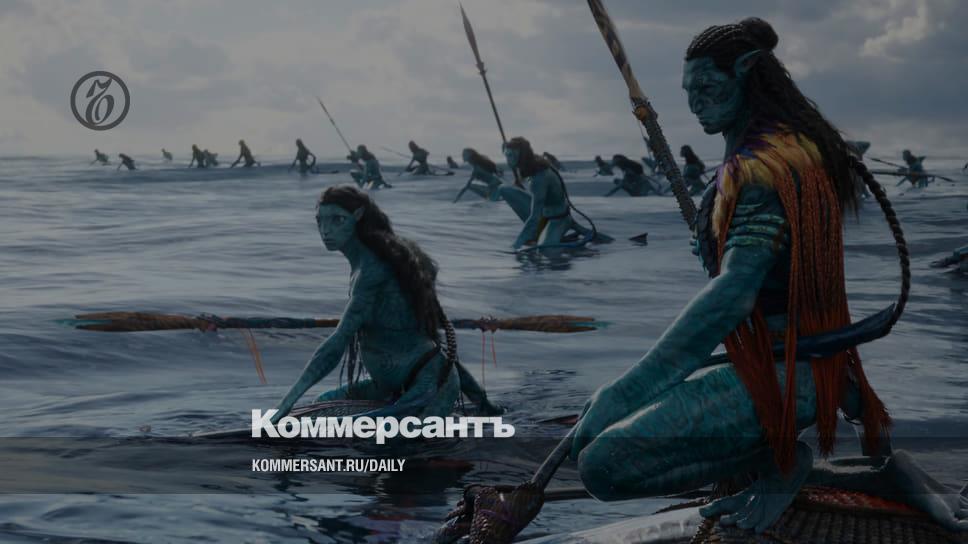 The number of downloads of foreign blockbusters through torrents in Russia, including the sequels "Avatar" and "Puss in Boots", is in the hundreds of thousands per day, follows from Peer Trace data. Not only films that appeared during the holiday season and on the eve of it are popular, but also other films that have not been officially released in Russia throughout 2022. In particular, "Batman" for the eleventh month after the world premiere was downloaded on torrents in the Russian Federation as actively as the new Russian "Cheburashka". People turn to illegal resources both because of the unavailability of official releases and because of savings, experts say.
"Kommersant" got acquainted with the statistics on the number of facts of downloading and distributing films through torrents in the Russian Federation, prepared by the distributor of data on downloads of content Peer Trace. The most popular on torrents on January 22 were "Avatar 2: The Way of the Water" (168.6 thousand facts per day) and "Puss in Boots 2: The Last Wish" (167.2 thousand). This is significantly more than the Russian film "Cheburashka" - it was downloaded and distributed 26.5 thousand times. The American black comedy Menu is the third most popular movie among Russian torrent users: it was downloaded 92.5 thousand times a day.
The mentioned foreign films, as well as many other blockbusters, did not enter the official Russian distribution because of the hostilities in Ukraine. The departure of Western film companies also affected streaming services: foreign rights holders began to revoke their rights to films, and Netflix stopped working in Russia.
On this basis, the popularity of applications for Android and Windows that allow you to watch pirated copies of films has grown (see "Kommersant" dated August 1, 2022), and some cinemas began to show unlicensed copies during "pre-screening" for little-known domestic short films. The increase in piracy has also affected Russian copyright holders: in the second half of 2022, Yandex removed 14.5 million links at their request (see Kommersant on January 19).
Popular among Russian torrent users are not only the novelties of the holiday season, but also films that were released worldwide throughout 2022, according to Peer Trace data: "Black Adam" (83.7 thousand, released worldwide in October 2022 years), "Top Gun: Maverick" (56.4 thousand, released in May), "Thor: Love and Thunder" (33.6 thousand, released in July). Almost as many people as "Cheburashka" pirated "Batman" last Sunday (26.6 thousand), which was supposed to be released in Russian cinemas on March 2, 2022.
Since October 2022, Black Adam has collected the most downloads and distributions per day - on November 16, 814 thousand Internet addresses from Russia participated in torrent distributions. The Avatar sequel hit its peak on December 17 with 303,000 downloads. During the New Year holidays, "Menu" (305,000 facts on January 3) and "Puss in Boots 2" (340,000 on January 7) reached peak interest.
The statistics do not take into account movie views in pirated online cinemas, since they usually do not use BitTorrent technology, Peer Trace told Kommersant. At the same time, the company explained that some torrent clients allow you to start watching a video file even before it is fully downloaded, and such viewing falls into the selection: "In fact, this is a normal download."
Pirated resources are mainly used by those who are interested in hard-to-reach foreign content, and this was true even before the departure of many film companies and services from Russia, said Denis Kuskov, CEO of TelecomDaily. According to him, the number of views of pirated content in 2022 has doubled compared to 2021. The fact that foreign cinema is not officially advertised in Russia has little effect on its popularity, "people follow the news themselves and search for information on their own," Mr. Kuskov added.
The growth in the popularity of pirated copies of films usually slows down after their legal digital release, says Alexei Byrdin, CEO of the Internet Video Association: "If the content is not legally released, then it will continue to be downloaded as long as it remains interesting." At the same time, he added that the level of piracy also depends on the desire of people to save money, including on trips to unlicensed film screenings in the cinema: "The price of a ticket is one way or another a barrier for our fellow citizens."