Avtotor ran out of stocks of components - Business - Kommersant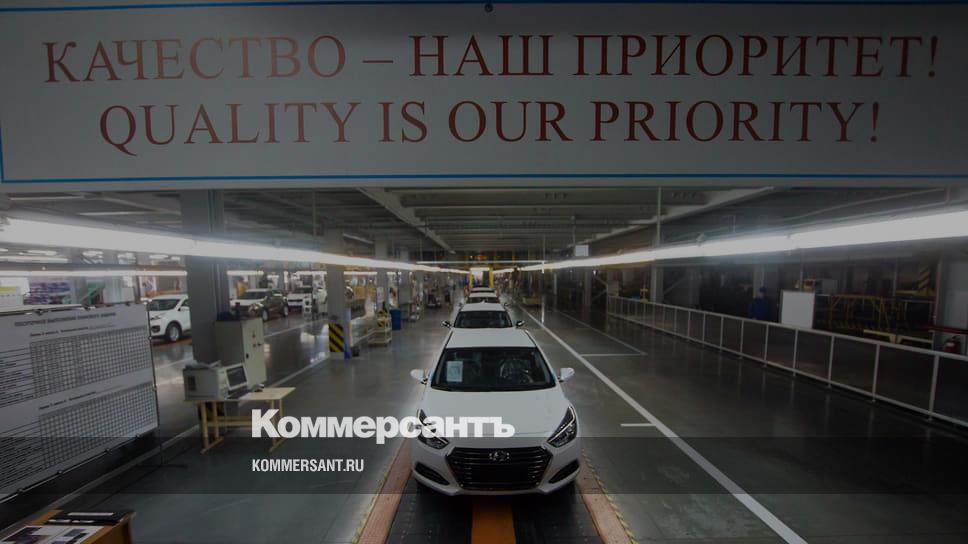 Kaliningrad "Avtotor" in September will complete the production of cars from the available stocks of components and readjust production for new projects, the company said. The company also creates its own production of electric vehicles and engines for them. The last on the assembly line, as the company said in the summer, were the models of the Korean Kia and Hyundai. At the same time, the founder of Avtotor, Vladimir Shcherbakov, emphasizes that if the situation changes, the company is ready to resume contract assembly with current partners.
Avtotor will suspend the production of brand cars in October and will prepare to launch new projects. "We finish work in early October and completely start up production for readjustment," said Vladimir Shcherbakov, founder of Avtotor. "We continued to work, although not in full mode, until the end of September inclusive. Our margin of safety turned out to be much higher than that of many other plants. Although, it would seem that the simplest thing would be to stop us, since we have more foreign-made components. And yet, the sanctions hit us later than everyone else."
In the spring, Avtotor suspended the assembly of BMW cars, but, as Governor of the Kaliningrad Region Anton Alikhanov said in early March, there were three months left of spare parts for Kia and Hyundai cars. In May, Mr. Shcherbakov noted that the plant resumed work, but reduced the production of cars by 4.5 times, from 900 to 200 units per day. In addition, he pointed to the presence of "almost 10 thousand sets that lie without electronics." "Electronics has an American footprint," said Vladimir Shcherbakov. "We are looking for a solution. For some time we will pick up the remains and by all means extract spare parts that we do not have. I am convinced that we will solve this problem. Even if the Koreans refuse us."
In June, it was reported about the deliveries to the plant of components that were delayed in Europe. In mid-September, Anton Alikhanov again pointed out that the car plant was producing cars from the remnants of components that arrived back in June and allowed the plant to work in partial load mode. He also mentioned the promising projects of the automobile plant: "By the end of the year, it is planned to launch new projects with the prospect of producing about 50-70 thousand cars in 2023."
Avtotor plans to start new projects in November.
"October will be spent on readjusting production, setting it up, and then we will begin implementing a new policy and producing new models that are adapted to the new conditions for the development of Russia as a whole and our production within the country," said Vladimir Shcherbakov.
He allowed the resumption of projects with current partners if the situation changes.
Also, Mr. Shcherbakov indicated that the company will start producing electric motors and electric vehicles: "We expect that next year we will have this new car."