AP: Pakistani police accuse former prime minister Imran Khan of terrorism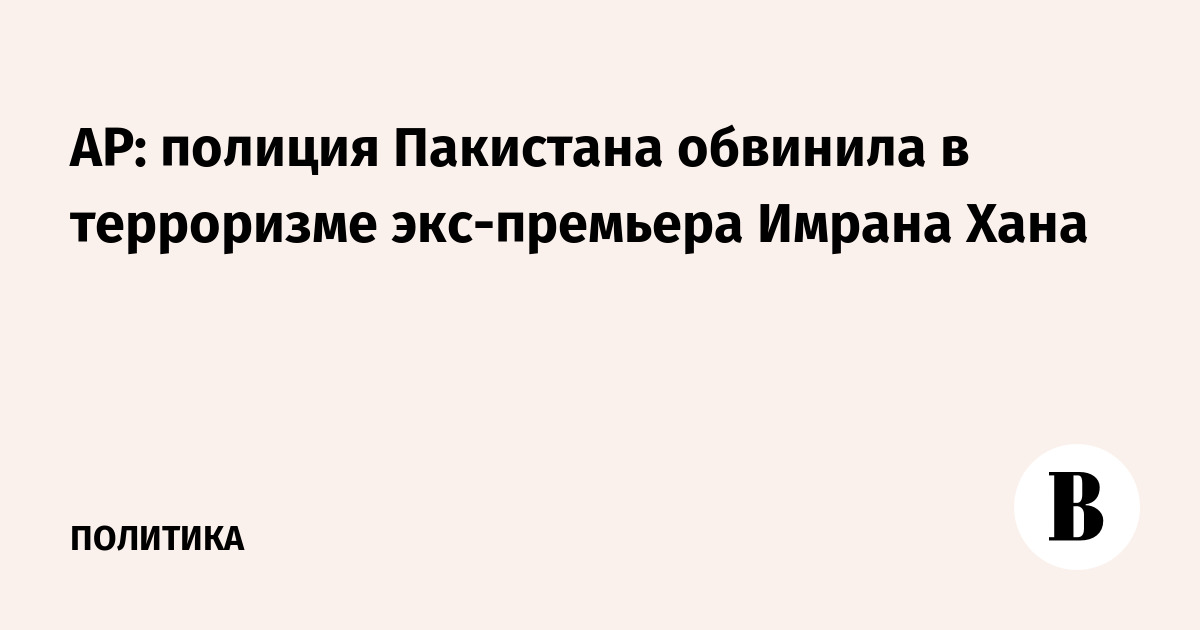 Police in Pakistan's Islamabad have charged former Prime Minister Imran Khan, his 17 aides and dozens of supporters with terrorism and other crimes. reported Associated Press.
Among the crimes Khan is accused of are terrorism, obstruction of police activities, attacks on police officers, injuring police officers and endangering their lives. AP clarifies that this event was preceded by riots that took place outside the courthouse, where Khan was called to testify on charges of bribery. Supporters of the former prime minister threw incendiary mixtures and stones at the police, as a result of which the riot police were forced to use tear gas. As a result of the skirmish, 50 police officers were injured, a police checkpoint, several cars and motorcycles were set on fire. 59 Khan supporters were detained. In addition to the former prime minister himself, charges have been filed against former and current lawmakers, former ministers, former Speaker of the National Assembly of Pakistan Asad Qaiser and a host of other Khan supporters.
Riots erupted on 18 March outside the home of the former prime minister, where police had arrived to arrest him. Law enforcement agencies did not catch him: he allegedly left for the court in Islamabad, but did not appear at the meeting, which is why it was postponed to March 30. Khan later blamed the police for his failure to appear, saying that the tear gas used by the police prevented him from leaving the car.
Pakistani Home Minister Rana Sanaullah said that Khan "made all this drama just to avoid" the lawsuits.
On April 9, 2022, the Pakistani parliament removed Khan from power - he was passed a vote of no confidence, for which 174 out of 342 deputies voted, with the required 172. According to Khan, foreign states are behind his removal: on April 2, he stated that attempts to remove him cost the US.