And the sim of the fatherland - Newspaper Kommersant No. 180 (7381) of 09/29/2022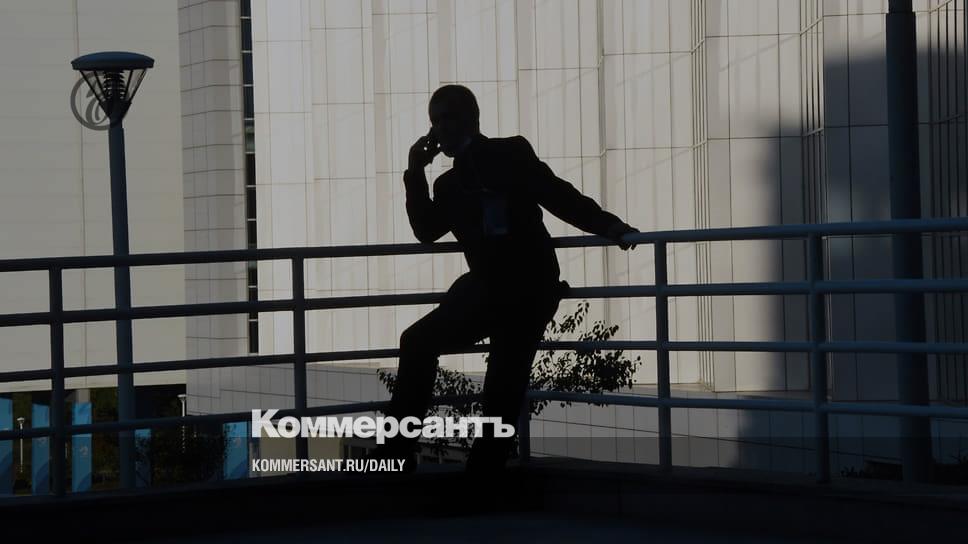 Since the announcement of partial mobilization in Russia, the demand for tourist and gray SIM cards has begun to grow, their sellers told Kommersant. Most often, tourist SIM cards are bought for use in Kazakhstan. Roaming traffic has also increased in this direction, telecom operators confirm, singling out Turkey, the United Arab Emirates, Belarus and Finland among the priority directions.
The demand for tourist virtual SIM cards (eSIM) has tripled since the announcement of partial mobilization in the country on September 21, Sergey Stavropoltsev, CEO of the Telwel service, told Kommersant. According to him, interest in the service began to grow significantly from September 24. According to Mr. Stavropoltsev, demand has grown hundreds of times for virtual SIM cards for use in Kazakhstan, but since this direction was not very popular before, the low base effect must also be taken into account. Also, according to him, the demand for communication packages in Asian countries has increased five times, and demand for global communication packages in 125 countries, including Russia, has increased four times. Interest in SIM cards for use in Europe increased by 2.5 times.
The interest of Russians has also grown in gray SIM cards, which can be connected without presenting an identity document and registering a cellular contact for the subscriber, a Kommersant correspondent found out. The demand for such SIM cards has increased by 50% over the past week, one of the sellers of such SIM cards on the Internet said. The growth of interest in SIM cards sold without registration to the buyer was also confirmed by two sellers of such SIM cards at Moscow railway stations, with whom the Kommersant correspondent spoke, they found it difficult to estimate sales. On sale, Kommersant saw SIM cards from MTS, MegaFon, Beeline (trademark of VimpelCom), Tele2, Yota (owned by MegaFon). The seller clarified that there are tariffs only with the Internet or per-minute payment.
Roskomnadzor told Kommersant that annually, together with the Ministry of Internal Affairs, they carry out control measures to prevent the illegal sale of SIM cards of mobile operators. Since 2018, during such raids, more than 423 thousand gray SIM cards have been seized, of which 152 thousand in 2022, the service noted.
Experts note that despite the long-term struggle with gray SIM cards, there are still opportunities to purchase them. The new regulation on the circulation of gray SIM cards, which assumes that all legal entities register users of corporate SIM cards on the public services portal, has not yet had a noticeable effect, Karen Kazaryan, director general of the Internet Research Institute, said: "Operators and regulators do not have time to quickly calculate such SIM cards they can work for months." The demand for such SIM cards has grown against the backdrop of partial mobilization, says Denis Kuskov, CEO of TelecomDaily.
A Kommersant source in one of the major operators said that from September 21 to September 26, compared to the same period of the previous week, roaming traffic in Turkey and Kazakhstan increased by a quarter, in the UAE, Belarus and Finland - by 10% and within 5% - in Armenia, Georgia and Egypt. MegaFon confirmed the growth in consumption of services in roaming since September 21, but did not specify in what volume and in what directions. VimpelCom and MTS declined to comment. After the outbreak of hostilities in Ukraine, the basic services of foreign roaming from Russian telecom operators rose by 5-40%, the cost of options - by 40-60% (see Kommersant of September 9).
iKS-Consulting Analyst Maxim Savvatin doubts that a one-time sharp increase in demand for roaming in neighboring countries will last for a long time, but he predicts an increase in revenue from it by "tens of percent". Roaming consumption, which has grown due to the flow of subscribers traveling outside the country, may provoke operators to reduce prices for roaming services in popular countries, Denis Kuskov believes.