"A very important element is Aura ring lighting" – Kommersant FM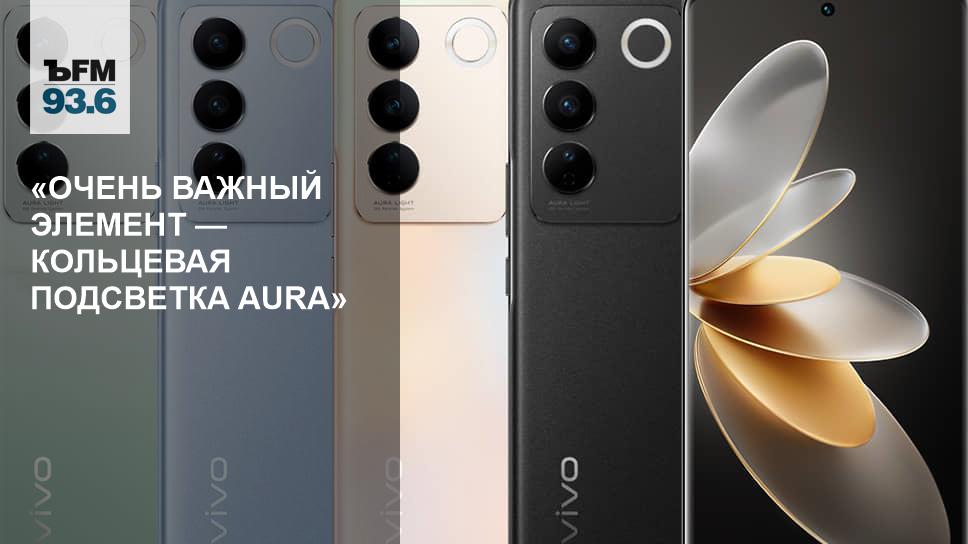 Browser "Kommersant FM" Alexander Levy tells what decisions of smartphone developers can be called successful.
Vivo's current flagship, the V27 available in Russia, has been hailed as the master of portrait photography. How good he is at this, I found out during testing.
In the main camera unit, engineers installed a 50-megapixel sensor with phase detection autofocus and optical stabilization, an 8-megapixel wide-angle lens with an angle of 120 degrees, and a 2-megapixel macro module. Immediately, I note the good work of stabilization when recording video. If the dynamic range were slightly wider, then affordable 4K recording at 30 frames per second would be much more attractive. If you are shooting for yourself, then I advise you to limit yourself to Full HD, but choose the maximum frequency of 60 Hz.
Ultra-high resolution video seems more practical when shooting with a selfie camera, because the 50-megapixel front-facing module with autofocus seems to be great for writing a blog. And, in addition to choosing the image quality, there is a set of settings corresponding to the mode: the amount of stabilization, the cinematic ratio of the picture, the level, ready-made stylistic filters for the blog, and even a teleprompter. But no matter how I mix the video settings on the V27, the result is subtle twitches. It seems that this is something at the software level, which means that it will be fixed with the next updates.
A very important element for the Vivo flagship is the Aura ring diode backlight. It supposedly delivers studio-quality portrait shots. I am sure that any photographer will agree that a result close to the declared one is available with the ability to use ambient light. That is, it does not work perfectly by itself, you have to try. The Aura dissipates LED light well, so that in the dark, portraits are better than comparable smartphones. But you should not count on automatic masterpieces.
The super macro mode and ultra-wide shooting in Vivo V27 are quite capricious even during the day in cloudy weather. These are definitely not the main scenarios for photos and videos on this smartphone. The photochromic coating of the backrest hints at the love of the sun, which changes color from blue to dark blue under the influence of ultraviolet light.
Thanks to the developers of the smartphone for the availability of fast charging with a power of 66 W and dust and moisture protection. It would also be great to raise the fingerprint sensor built into the display a little higher.