A painting by the founder of "Mitkov" was removed from the exhibition in the Moscow Museum due to "political overtones"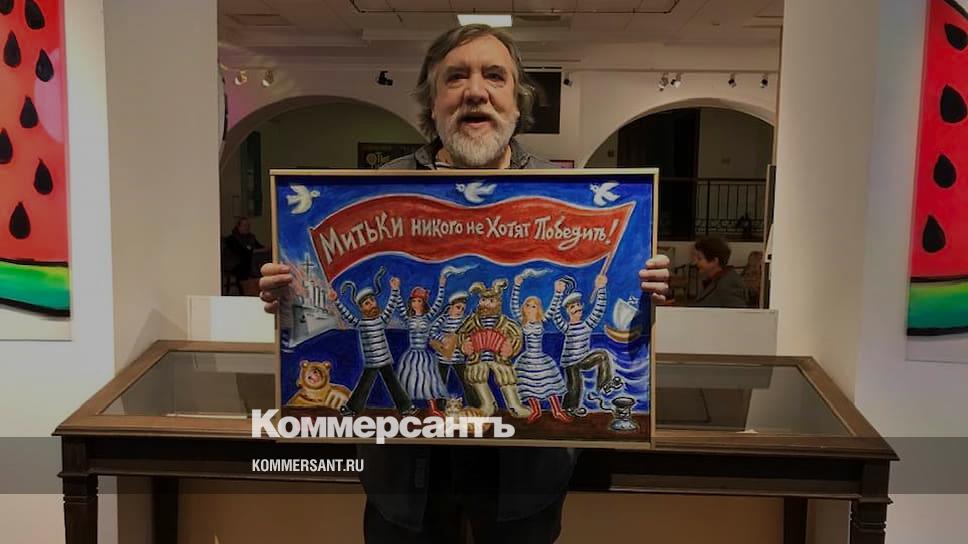 The painting "The Day of the Vest" by Dmitry Shagin, the founder of the Mitki art group, was withdrawn from the exhibition "Opening. To the 65th anniversary of the magazine "Decorative Art"" at the All-Russian Museum of Decorative Arts in Moscow. Its director Elena Titova explained this by the "presence of political overtones" in Mr. Shagin's work, follows from a scan of a letter published by Novaya Gazeta.
In an interview "Fontanka" the artist said that the museum staff also painted over part of the picture on the banner with gouache. "The last time my work was banned was in 1986 - it was a portrait of Nikolai Gumilyov, a poet ... To be honest, I did not expect it. Nothing like that, kind, good picture. Causes positive feelings in people," Dmitry Shagin commented on the situation.
The painting "The Day of the Vest" depicts six people in striped undershirts holding a banner with the inscription "The Mitki do not want to defeat anyone!" (It was this fragment that was painted over on the museum banner). Next to the dancing people, the painting also depicts a cat and a bear.
Mitki is one of the first art groups in modern Russia, which appeared back in the 1980s. The artistic principles of association, set forth in the book of the same name, in particular, are kindness and non-violence.