65 Russian sailors held hostage in Ukraine plead for help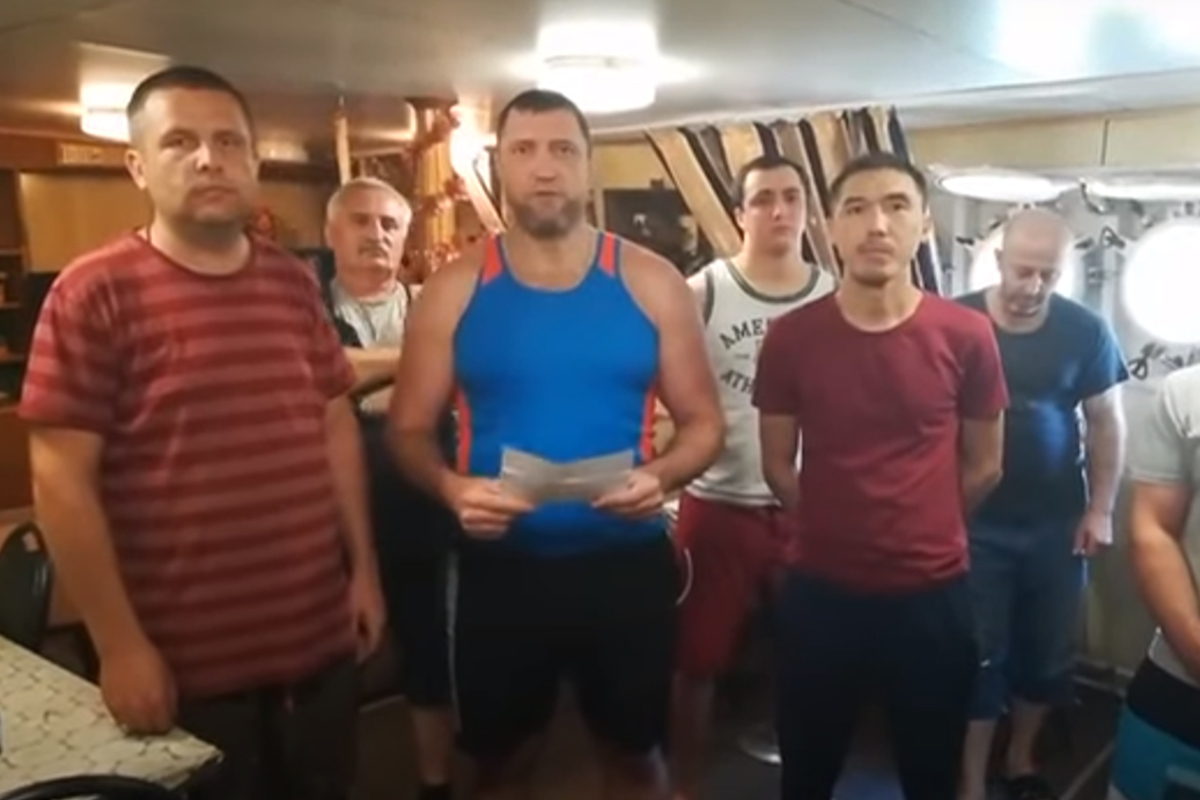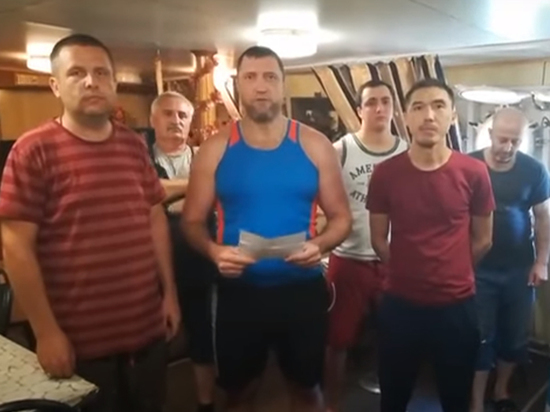 We are neither on water nor on land. We are stuck somewhere between two elements, two worlds, - the words of Russian sailors who are in Izmail, Odessa region, are full of despair. They plead for help to return home.
The sailors arrived in the Ukrainian port in early February for repairs, and have remained there ever since. Officially, they are not prisoners, but they are forbidden even to go on land. One of the sailors (the youngest, he is 21 years old) literally lost his mind in the face of what was happening. The other day he was handed over to the Russian side.
But another 65 citizens of the Russian Federation continue to live on motor ships. "Do we also need to go crazy to be remembered and returned to our homeland?" they ask.
8 Russian dry cargo ships are now in the city of Izmail, Odessa region. These are commercial vessels that arrived at the port for repairs at the beginning of the year. Before the start of the special operation, it was a common story - to be repaired there, according to the concluded contracts.
"We arrived at the port of Izmail on February 3," says senior engineer Alexander Ivanchenko. - They began to repair (we have an Omsk-type vessel called the Rondo), everything went well. The Ukrainian side fulfilled all obligations for the work, we were going to go home. And then February 24 came... It was ordered not to let us or other Russian bulk carriers out. But worst of all, we were forbidden to leave our ships.
The situation developed in an interesting way: soon the Ukrainian side announced that it had no questions for dry cargo ships and their owners (because all the work performed was paid in full), but the crews were detained. How can a ship go to sea without a crew? No way. So the sailors remained on board, and the ships became, in fact, their prisons. After the decree was issued on the nationalization of all the property of the Russians, the ships were arrested. But they don't know what to do with the sailors.
"We are not being told our legal status," says one of the crew members. - Who are we? We cannot be prisoners of war, because we did not take part in the special operation and arrived in Ukraine long before anything else. We are not investigative-arrested, because we were not charged with anything.
In fact, the crew members are considered detained. They are not allowed to leave the ships. All seven months the sailors live like this, without touching the land or water with their feet.
"There is a shop on the territory, where sometimes we can be taken under escort to buy food," says Alexander. - But usually the food is delivered to us directly on board - the owners of the ship took care of this. We had some provisions. There were also stocks of drugs, but they are running out.
Many people have pain in their teeth, joints - all these are the consequences of staying in such a situation for too long. In general, according to the law, we can only work for 4 months, and then the shift ends. But some of us have been on the ship for a total of 12 months. Personally, I had to be at home on March 5, because my contract was expiring.
What can you do on a boat that is in the port? Sailors say that every day is like groundhog day. Wake up, have breakfast, wander the aisles, gather on the roof. From idleness and uncertainty, some began to literally go crazy.
21-year-old Stepan, for example, began to hear voices calling him home to Russia. He tried to leave the ship, risking his life and everyone else's. Arriving Ukrainian doctors stated that he must be taken out immediately. On September 5, it was possible to do this as a result of some negotiations.
Prior to that, in May, 20 Russian sailors (mostly cooks or, as they are called, cooks) were exchanged for Ukrainian servicemen. And then they promised that everyone else would also be returned home.
"It seems they forgot about us," the sailors say. We are tired, we are madly wanting to go home. We know that representatives of the UN and the Red Cross came to the port, but they were not allowed to board our ships either by the SBU officers or by the border guards.
"Among our sailors there is already a dead one," says the sister of one of the crew members. - This is Yuri Redko. He became ill. An ambulance was called, but while a team of Ukrainian doctors was getting to the ship, he died. Imagine, he died right on the ship. According to our information, his body is still lying there in the freezer. However, we do not have all the information. Sailors can not call all relatives. The SBU confiscated phones from some of them on the grounds that they took photos and videos.
Sailors and their families fear that the cold will come soon and they simply will not survive. Motor ships have no fuel (half of them do not have a heating system).
Please consider this publication an official appeal to the Russian Foreign Ministry.
Newspaper headline:
"We live on the ship for seven months"